January: I felt really lucky to have my items available for sale at Kat Von D's Wonderland Gallery.
February: Celebrating Cuppy and Moofs wedding at Disneyland and finally meeting Lindsay!
March: So honored to be part of Nara and Liz's engagement, even if from a million miles away!
April: Manda and I went to NYC to vend at the Bust Craftacular and had an amazingly fun trip that I still need to edit a video for!!!
May: Wow, I only blogged 3 times during the month of May! But that was also the month that I redesigned this blog and website and said goodbye to the animated refrigerator!
June: My eyeball exploded and I also wrote one of my my most commented-on blogs about the price of handmade, a "rant" as some might say.
July: July was kinda busy! I tried to blog regularly about Craft Wars (and still need to recap a few more episodes….!), I watched the U.S. Olympic Gymnastic Trials in person, I crocheted some Pocky paintings for  one of the shows at Hairy's art gallery, and I had my epic sleep dep battle to make a crazy booth display with Manda for Renegade Craft Fair.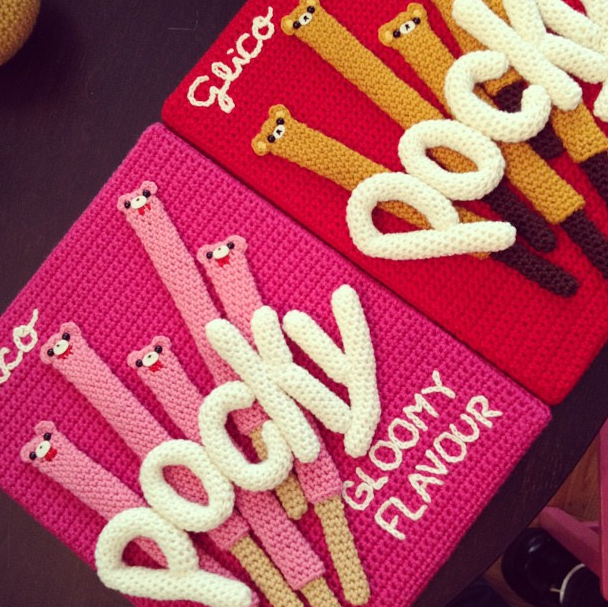 August: My toast scarf pattern was the cover story for Molly Makes magazine, I turned 36 and we had a cute picnic in the park.

September: I made banana nut bread.
October: I made pieces for Plush You and we went to Seattle for the show, but I have since failed to upload pics/video from that trip, my dad turned 60, I had fun times at the pumpkin patch with Manda and made a fun video, and I actually dressed up for Halloween.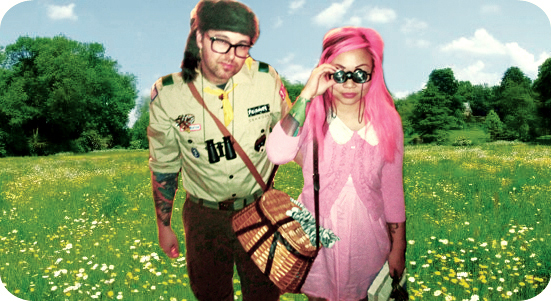 November: We launched the Yummy You! online store and were also featured on Fab.com!
December: My free pattern for Gummy Bears was published on Lion Brand's website, I had so much fun building a holiday booth with my mom for Renegade SF Holiday Market, and Hairy got me an ALF PHONE for Christmas!! Now I need to figure out a way to add a desk to my craft room so I can properly use and display said phone.
I hope you guys have a fun and safe New Year! My resolution: self care. I worked a LOT in 2012. I will also work a lot in 2013, but I need to learn to make time for more sleep, proper eating, exercise, and personal projects. We'll see how that goes…..!!!
Thanks for following me on my crafty adventures. Your messages and support really mean a lot to me and keep my businesses going through all the frustrating times I want to call it quits and work at a bank. I love you!