I hope you all had a wonderful and yummy Christmas! As is tradition, I went out to dinner with my family on Christmas Eve, and then our family friends came over to my parents' house on Christmas day for a big dinner and white elephant gift exchange.
I crocheted a painting for my mom because she'd mentioned that she really liked them. One of her favorite sweets are madeleine cookies. I've tried to crochet madeleines in the past, but I kept frittering over the right color combo and stitch texture. I finally just decided to heck with it and committed to a project!
You might recognize the doily and the cup from my Macaronimal paintings. They just seemed really fitting for cookies!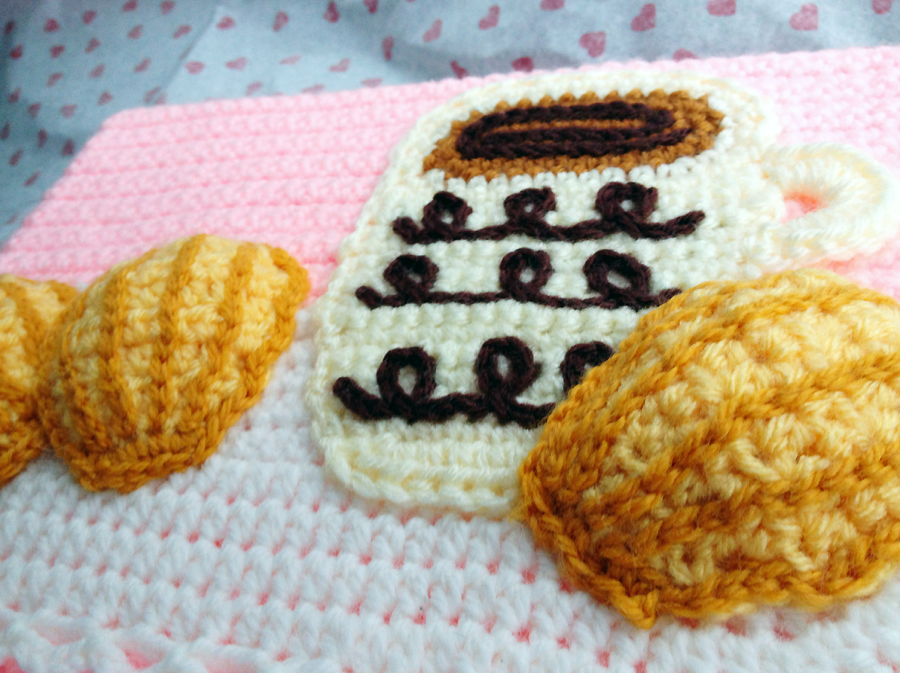 I shot these with my iPhone in my car right before our Christmas day festivities. I didn't have time to shoot them at my house, since I was furiously still putting the painting together before we left. I need to learn how to find a better balance between making my family presents and making your family presents :).