I recently got this sketchbook to use while filming some new Creativebug classes next week. I liked the pink cover and that the cover was stiff. I also liked the gold spiral, but I did not like the text that was on the cover.
I decided to crochet a patch or appliqué to cover up the text. It was hard to decide what to make! At first I was going to crochet a strawberry, then I decided to do a multi-scoop ice cream cone, then I thought I might do a crochet Burn Book… and somehow I ended up with a happy little frog.
It's a super easy pattern. It's basically a circle with some eyes and legs. I loved how it turned out, and I know you'll find a lot of fun uses for this pattern, too.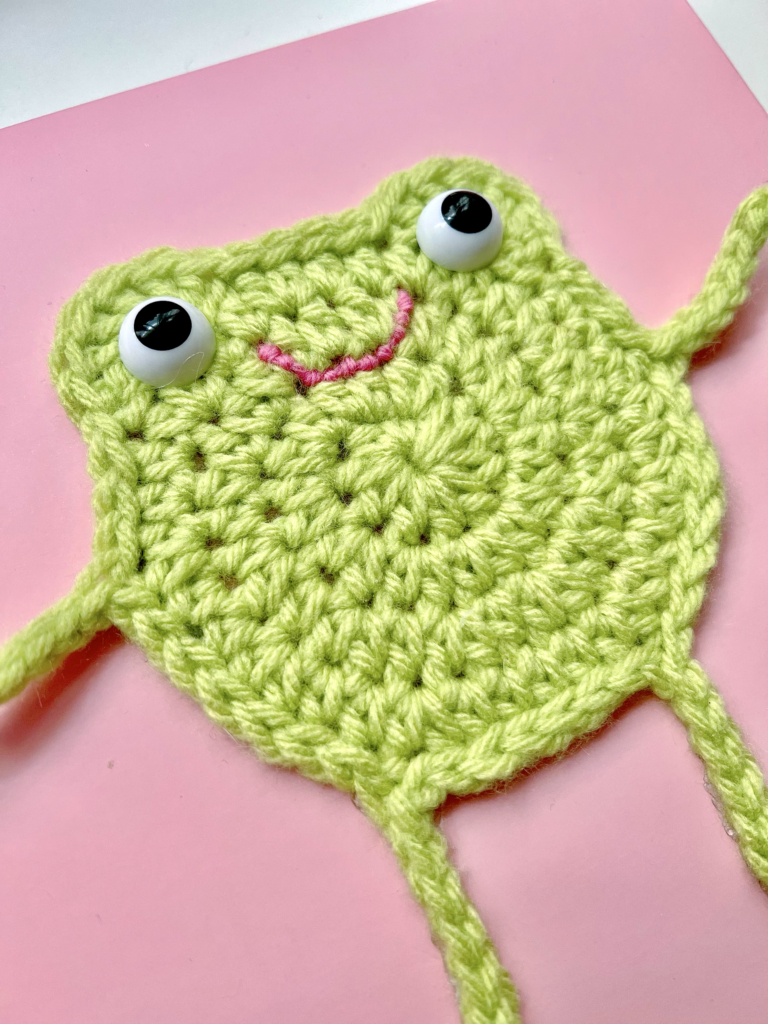 Continue reading