Jenny Lemons, one of my favorite shops in San Francisco, is celebrating its 4th birthday this month. You know how much I love to crochet cake, so I was excited to crochet some scrumptious bday cake for the store. I whipped up 4 new, one of a kind cakes, plus 1 cake that I had made for my own birthday last year. You can buy them at Jenny Lemons and also online at JennyLemons.com.
This one is inspired by classic birthday sheet cake and is perfect for anyone, especially your favorite person, (insert name here).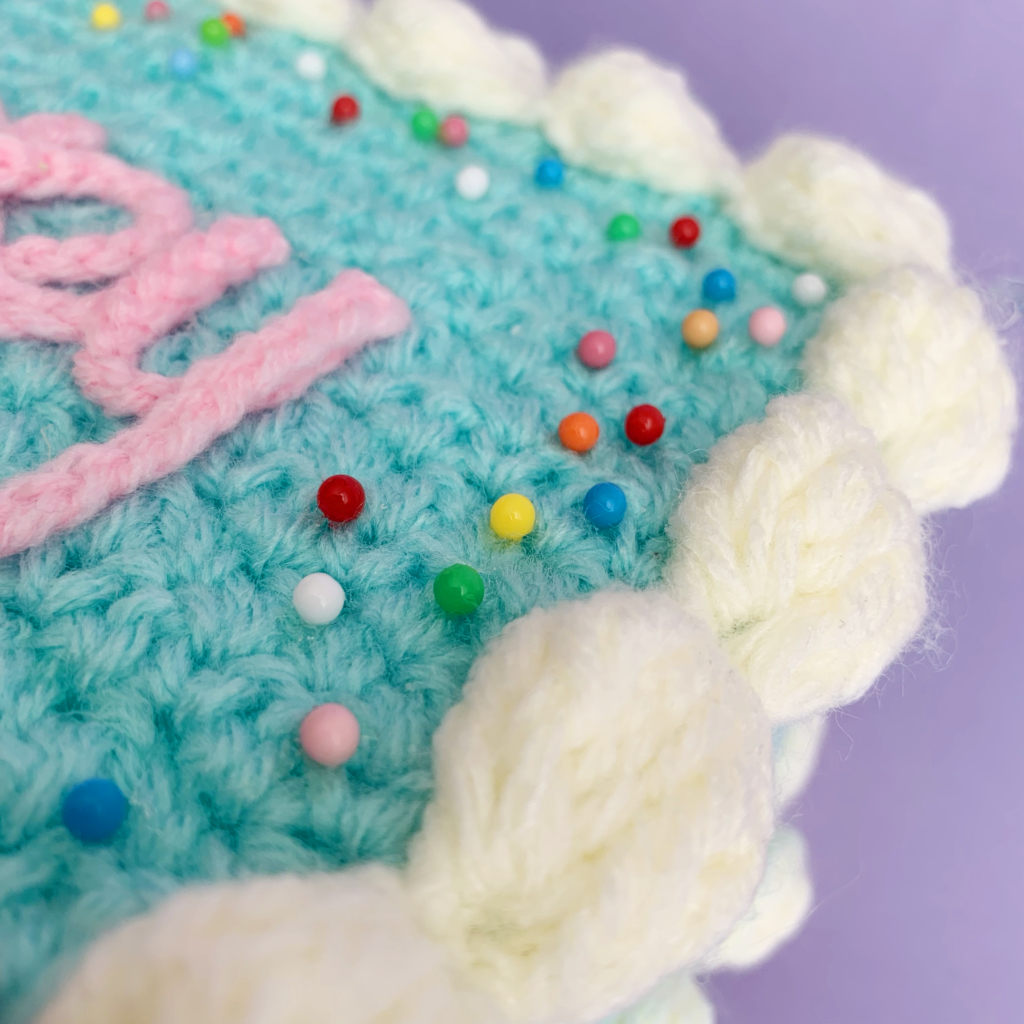 This cake is inspired by a birthday cake I recently crocheted for my mom! It seemed like a relatively fancy cake compared to the others, which is why it's 100% gucci.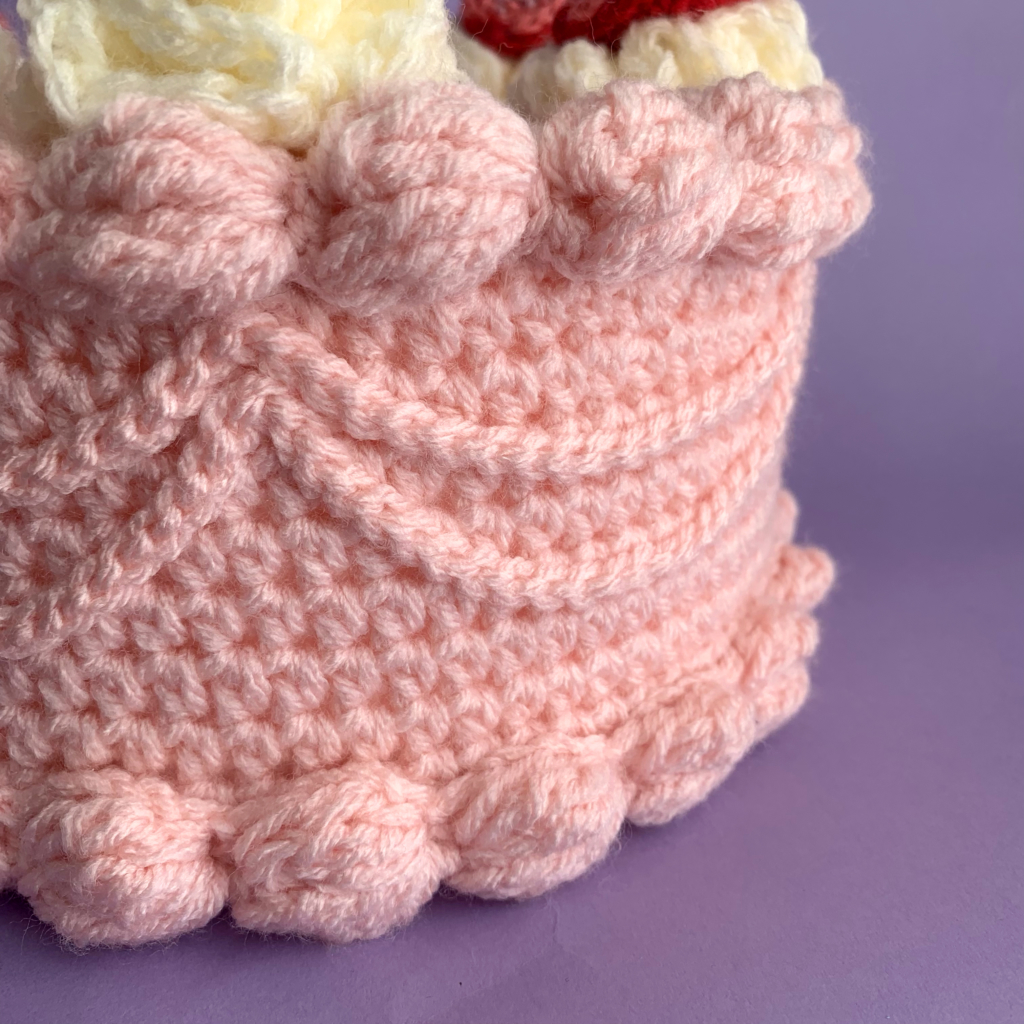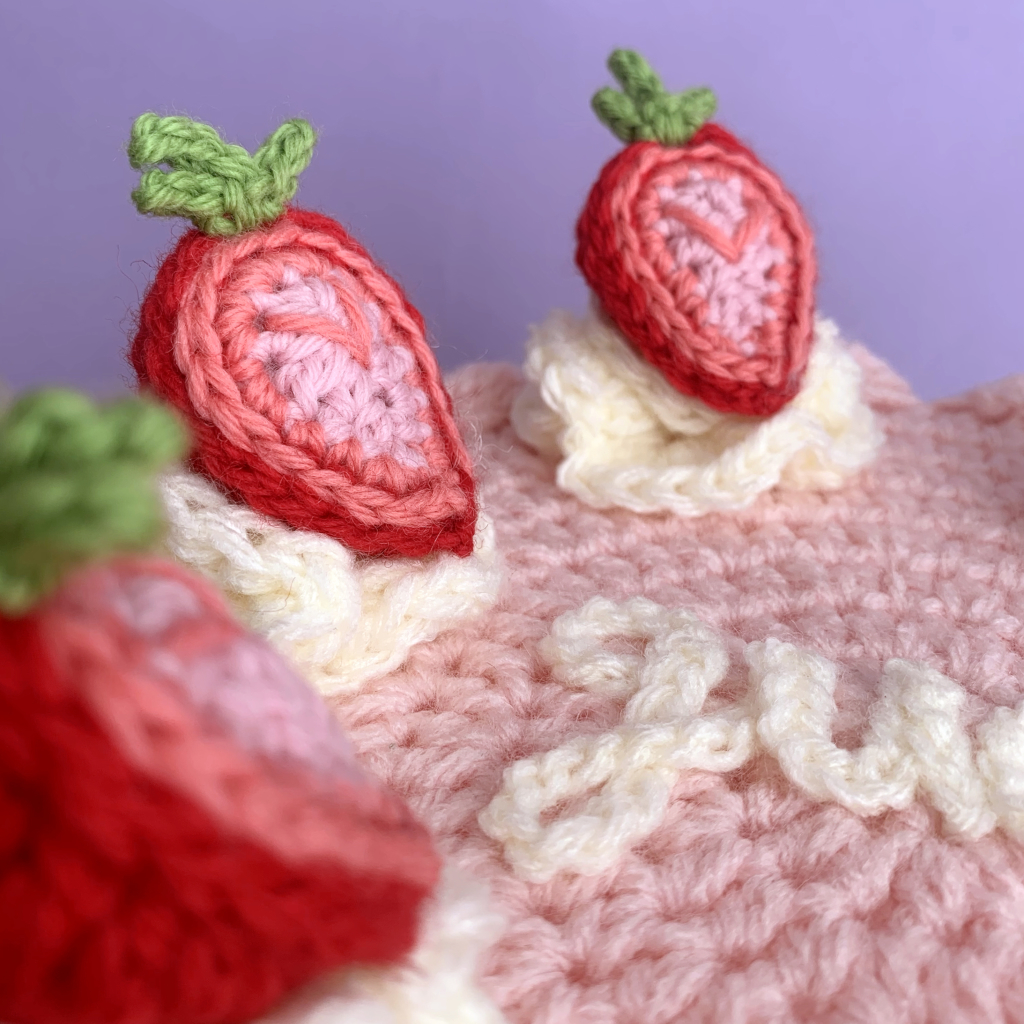 I don't know if the clown cake is exactly a memory from my own childhood, but it just FEELS like it is! A little bit wacky and a little bit tacky, this cake definitely went the way of more is more.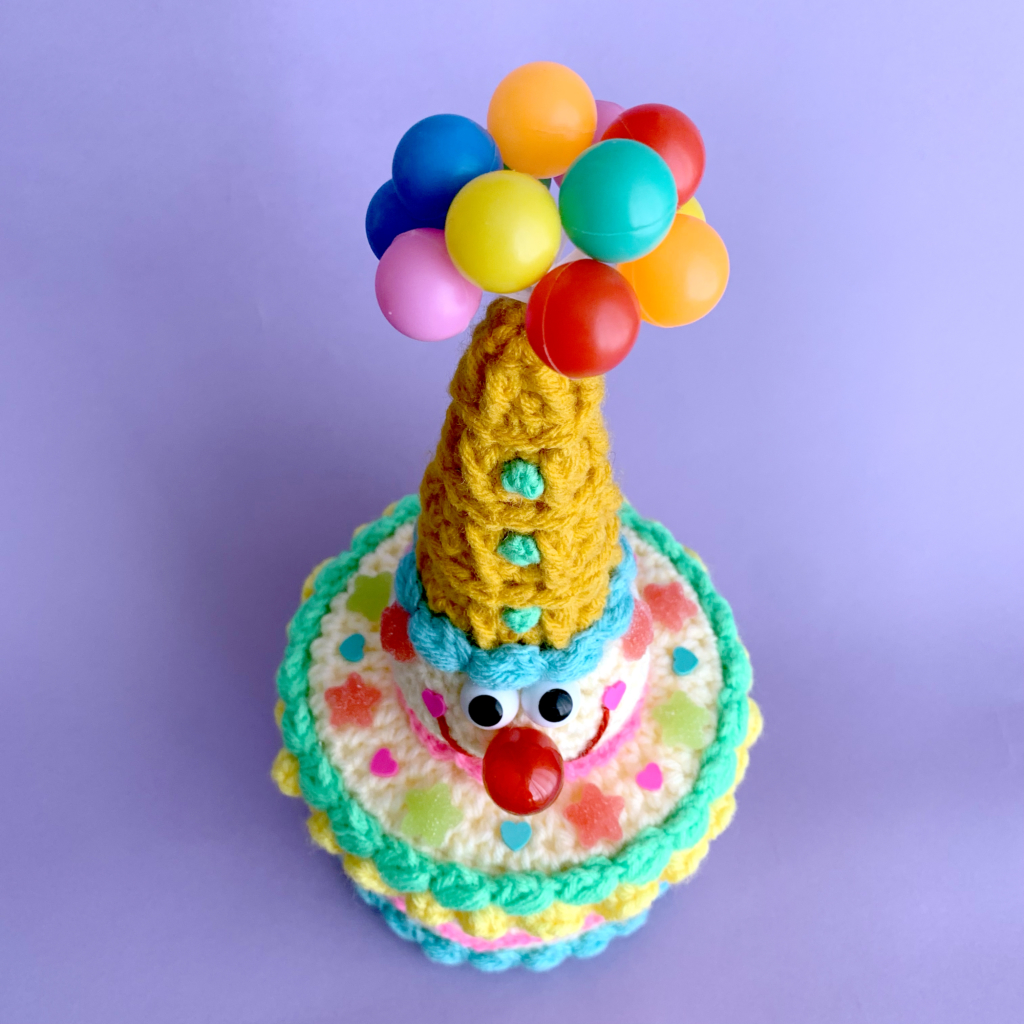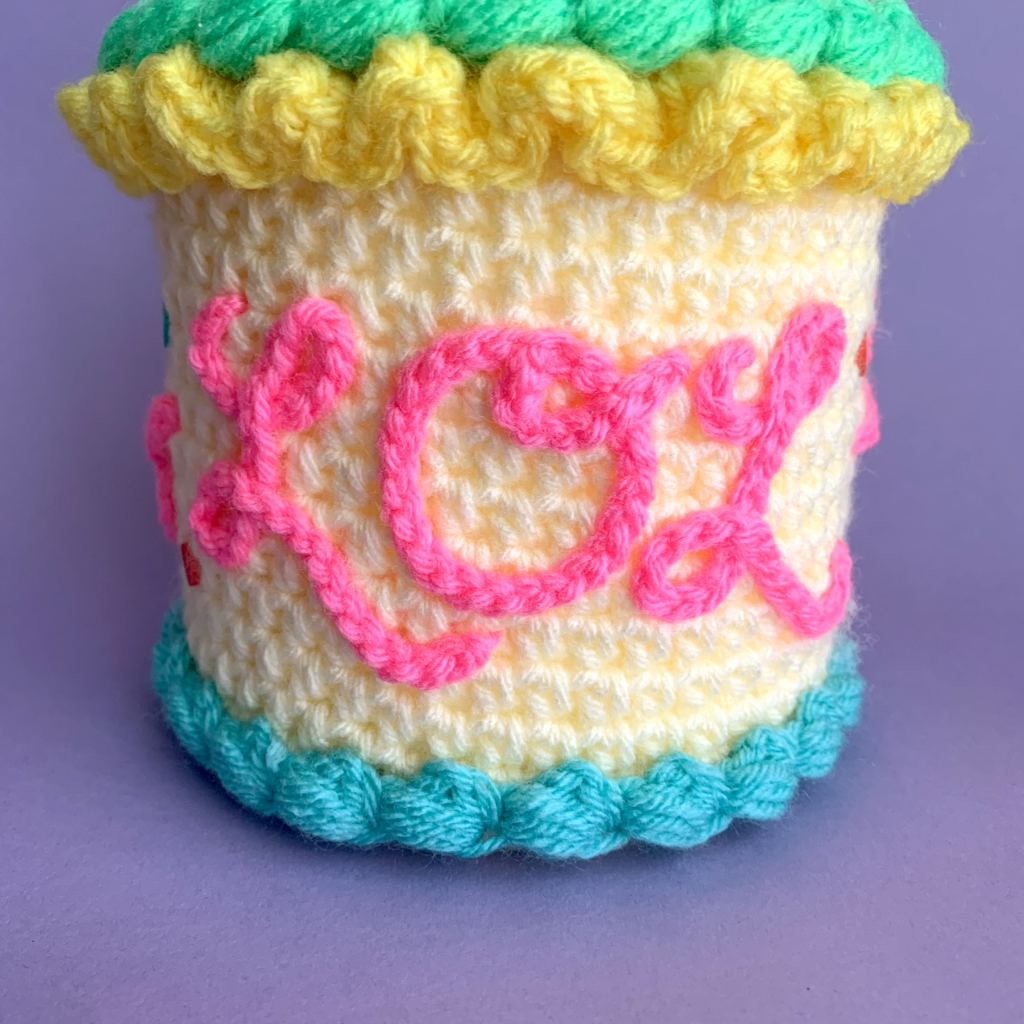 I have a lot of heart-shaped cake forms left over from this year's heart cake pattern launch, so I gave the same shape a little twist with a goofy happy face and lots and lots of frosting ruffles.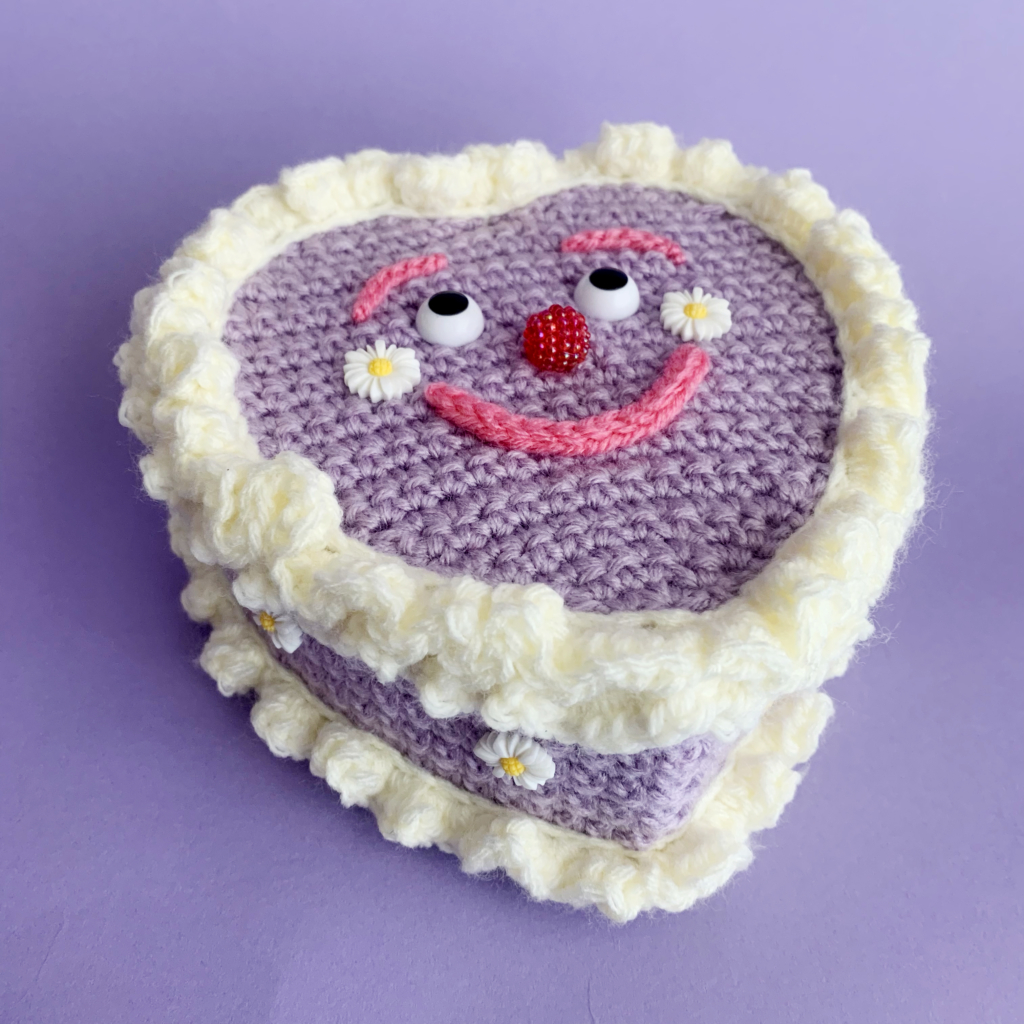 Last but not least, my birthday cake! Because crocheting fake cakes is obviously hot girl shit.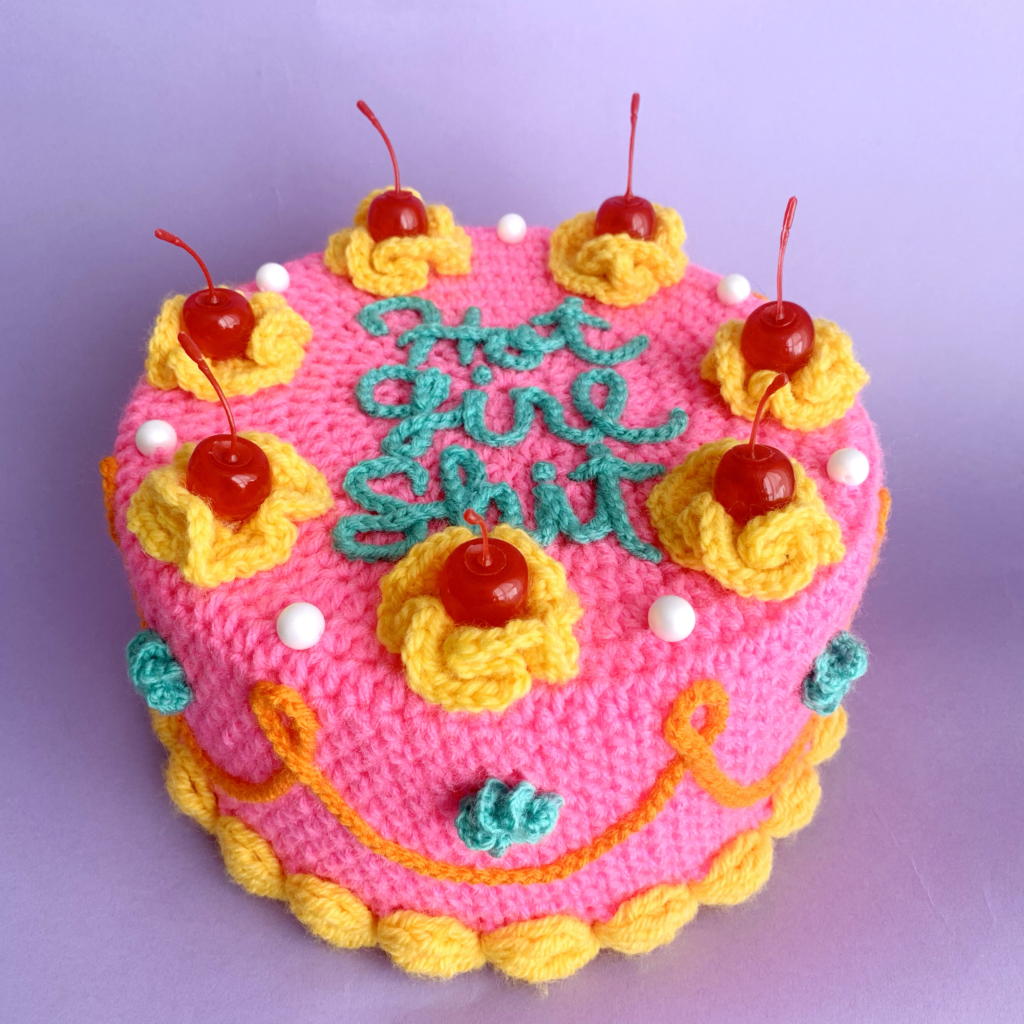 My elbow has been super painful lately and I need to take a break from crocheting, but I have so many cakes I want to make!