I'm extra excited to release this crochet pattern for a heart-shaped cake, because I know you all will get super creative with it!
It's fairly small at 6 inches wide and 3 inches tall, so there's not a lot of room for lots of text, but even with that small space, I can't stop thinking about funny or sweet words to add.
You can also skip lettering all together and just cover the top of your cake with lots of luscious frosting. The pattern in clouds a bunch of different kinds of piped frosting and frosting blobs to customize your cake. I include links to all my favorite materials, including these magical cherries everyone always asks me about.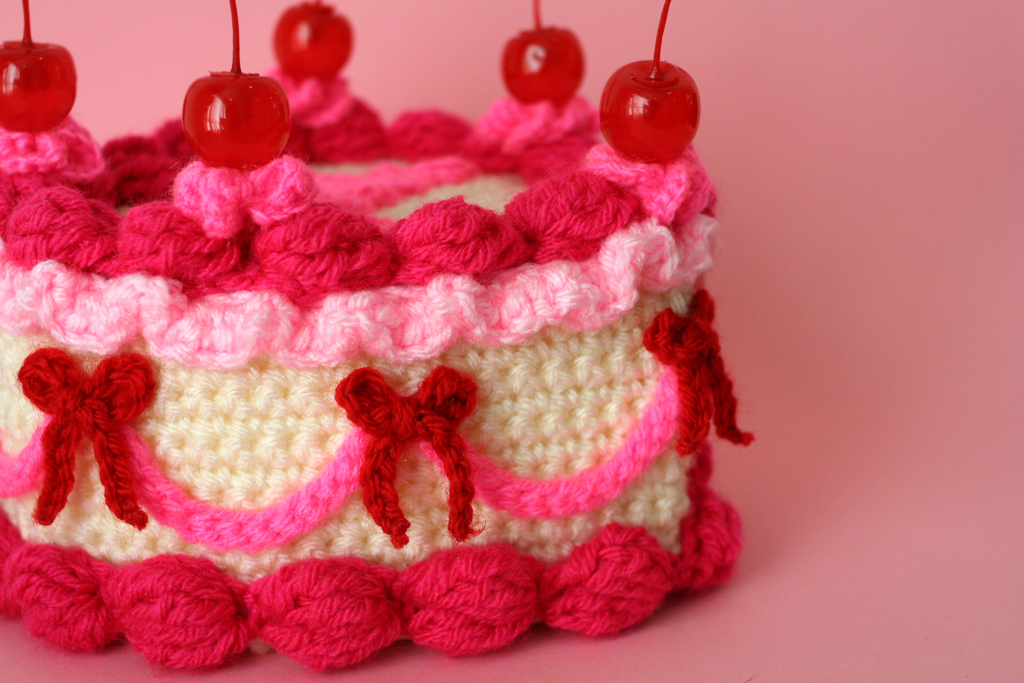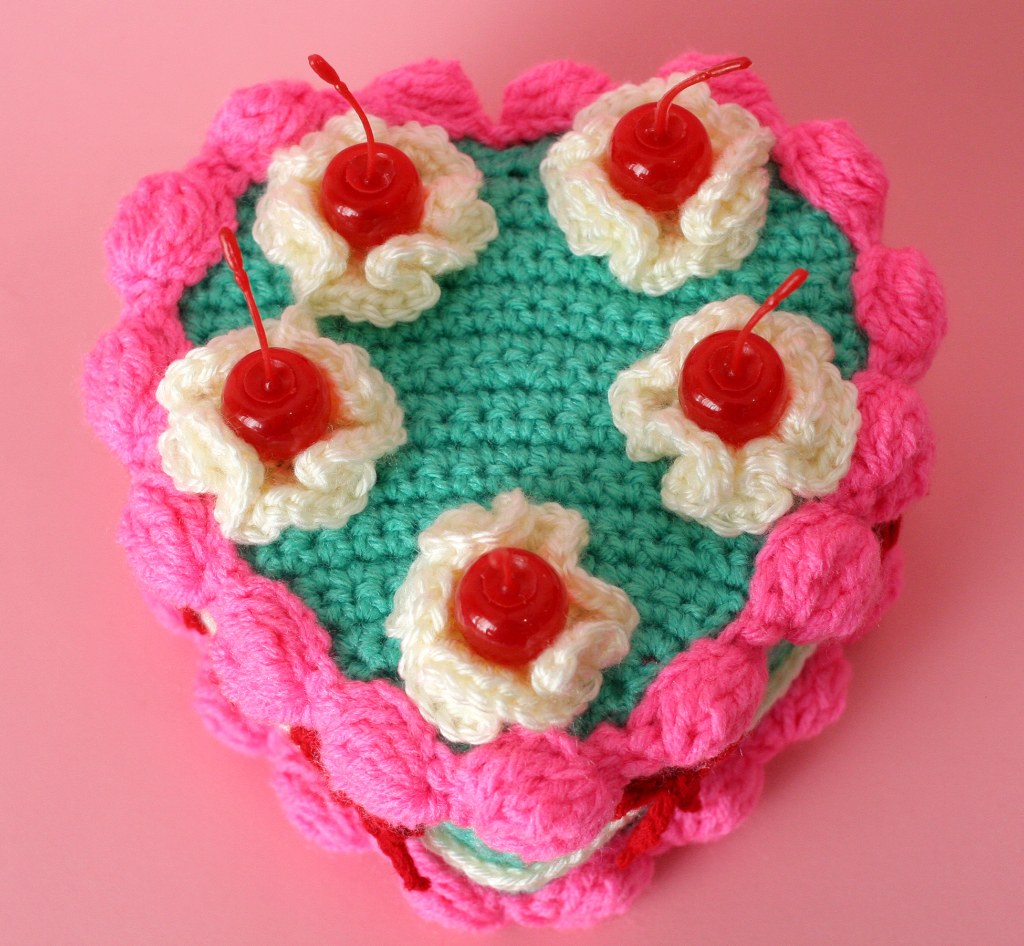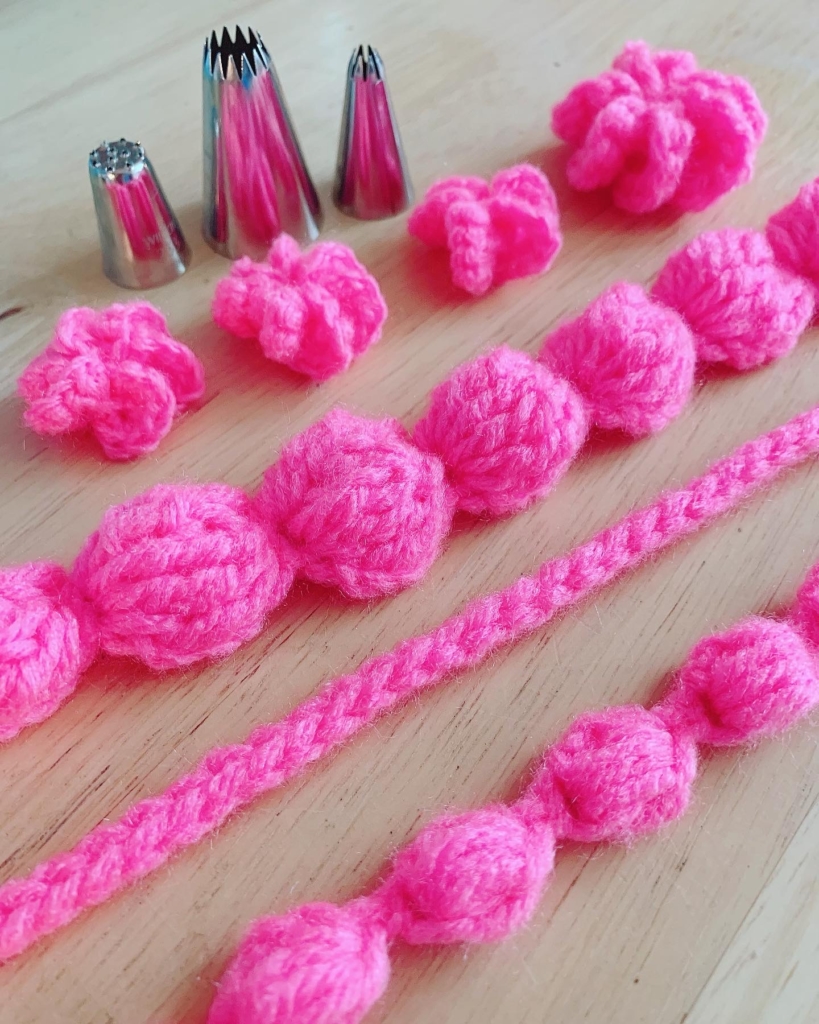 Start practicing that piping! [Heart-shaped crochet cake pattern in my Etsy shop.]