Happy Easter! Last year, I started seeing pictures of people's Easter lamb cakes on Instagram, and my favorites are the ones that might count as a cake fail. Melty faces. Demonic eyes. Heads that have fallen off. I love them all! You can see my real one below.
Get the crochet pattern in my Etsy shop as well as my Ravelry shop.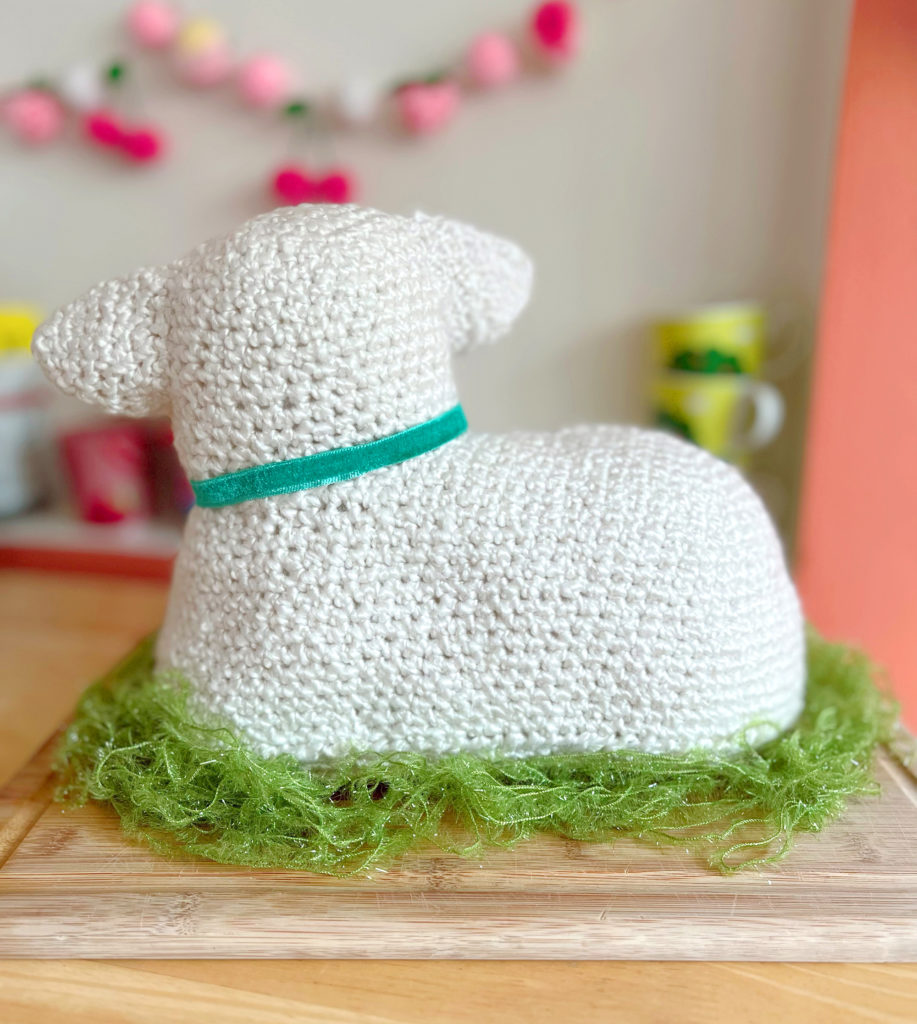 After baking a real one, I realized that my pattern is pretty big and round and chunky. I might make a slightly more realistic crochet version next year 😛. Mine still makes me giggle whenever I walk by, though! Okay, here's the one I baked. I used a sour cream pound cake recipe and Dolly Parton's buttercream frosting. I found a set of edible sugar flowers on Amazon.