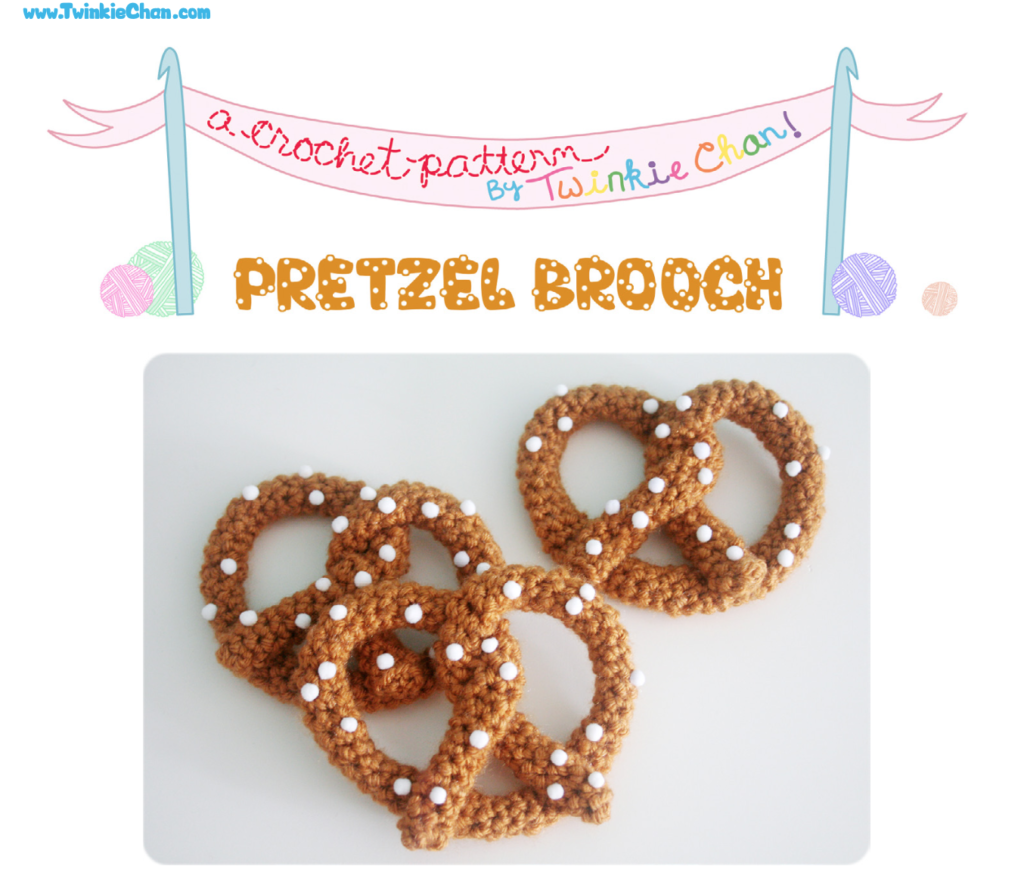 Here's an oldie but a goodie. Are wearable pretzels cool anymore? I remember when I first started making these for my craft shows, they were really really popular!
The pattern is so easy that I never posted it anywhere. It did appear in Simply Crochet Magazine Issue 30 which was many many years ago!
A few people have asked about it recently, so I dug up some photos and notes and put a pattern together for you. Please enjoy, and I expect to see lots of cute outfits with your new crocheted pretzel brooches! Printer-friendly version is available in my Etsy shop for just $2.00.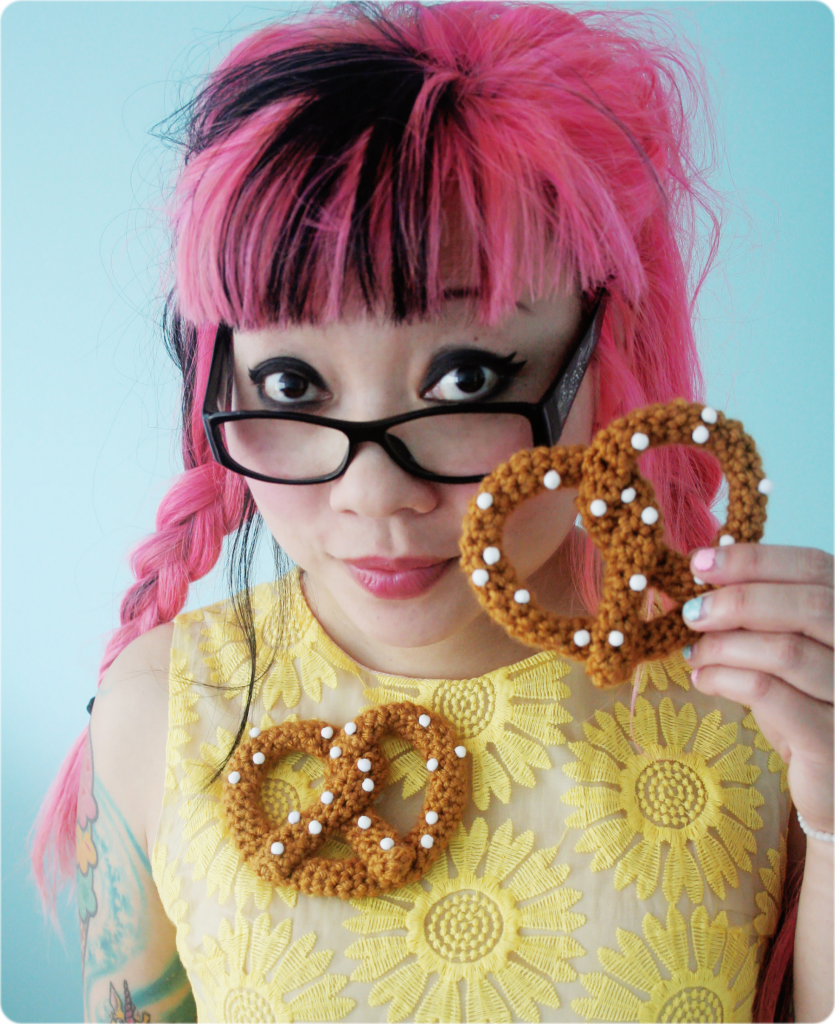 Continue reading