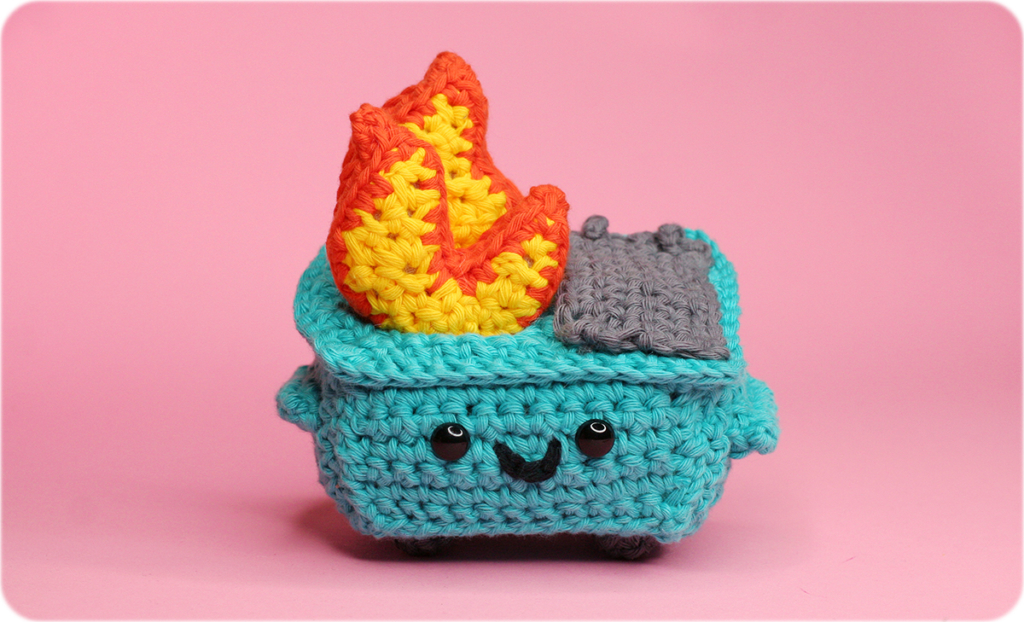 Let's knock out 2020 with THE BEST CROCHET PROJECT OF THE YEAR!!! It's 100% Soft's Dumpster Fire!!! Truck asked if I wanted to translate his iconic and super popular Dumpster Fire into a crocheted plush, and I said OF COURSE.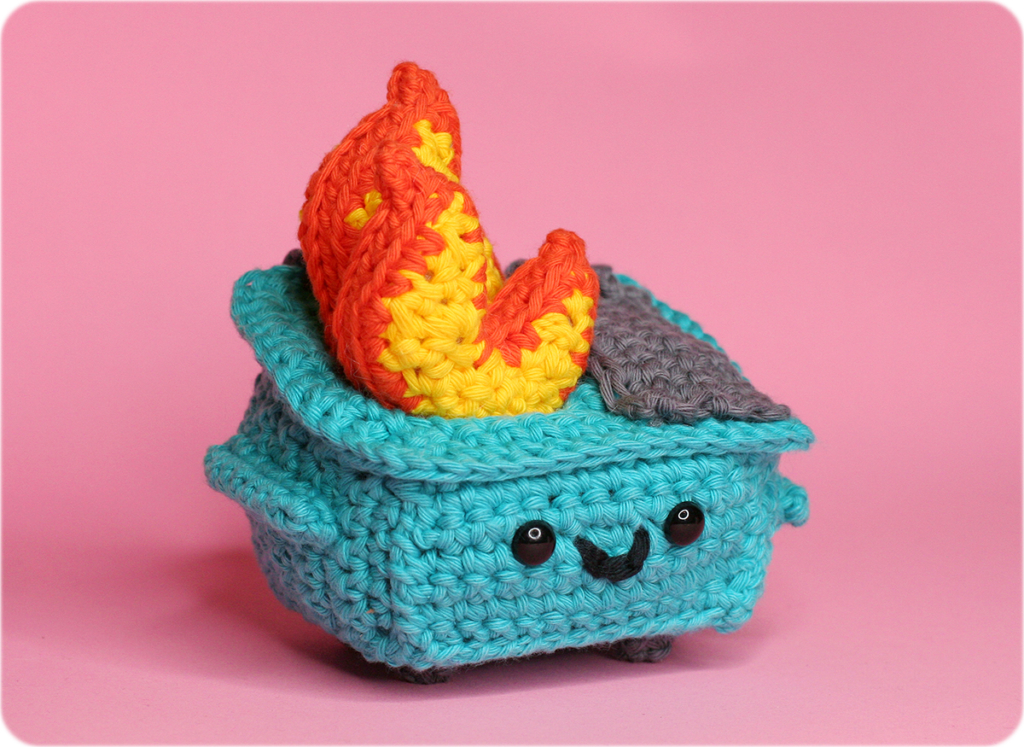 I stayed as true as I could to his original vinyl toy. I didn't want y'all just crocheting a box with some weak flames inside. This means that the construction is a little bit more involved than with some of my other projects, but I truly feel the results are worth it. I mean, just look at this dude!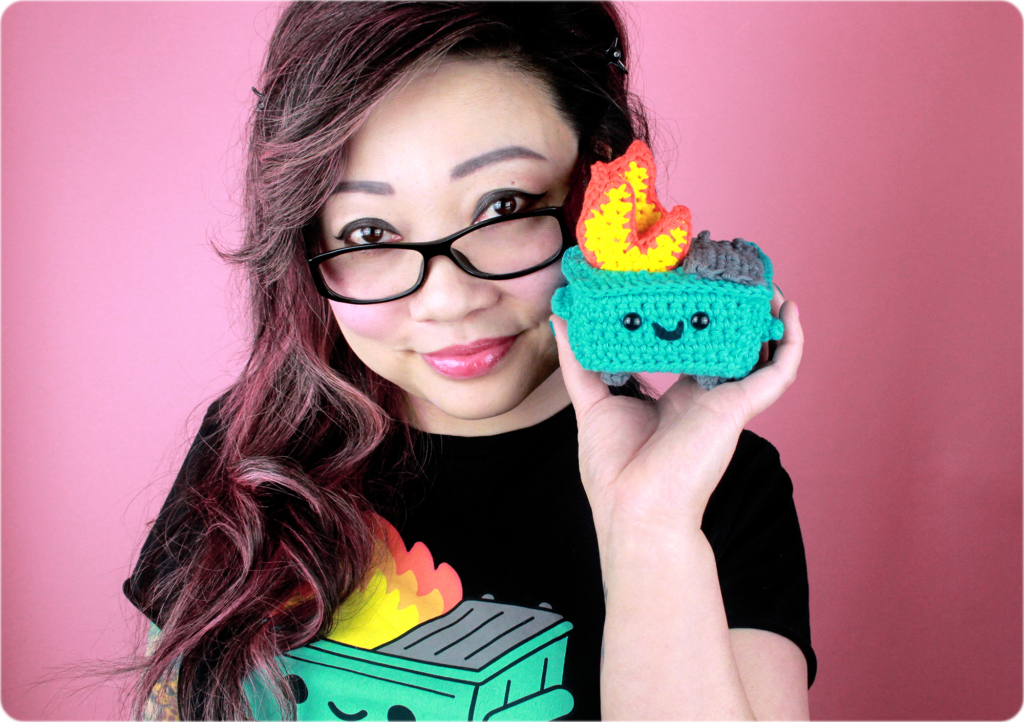 I have a YouTube tutorial for you also. It's my longest yet at 2 hours and 15 minutes long. Get ready to hunker down with me. If you don't need the video, you can find the free pattern below, and also a more gorgeous, printer-friendly PDF in my Etsy shop.
I can't wait to see all of your lil dumps!
Continue reading