The Plush You! show opens at Schmancy in Seattle on Friday, October 12, and I'll be there! Hope to see you locals there, too! Schmancy has been posting preview pictures of plush on Instagram, and it looks like it's going to be an awesome show.
I sort of stretched the idea of a "plush toy" into making tissue box cozy buddies! Looks like plush. Gives you kleenex. Win win!
I didn't get a chance to photograph all 3 together. The Milk Carton Buddy was a late-bloomer and was actually completed and shipped a week after his other 2 friends!
Cheeseburger Buddy was born first. I have been wanting to make a burger tissue cozy forever! I will probably start to offer these on Etsy in a non-monster style.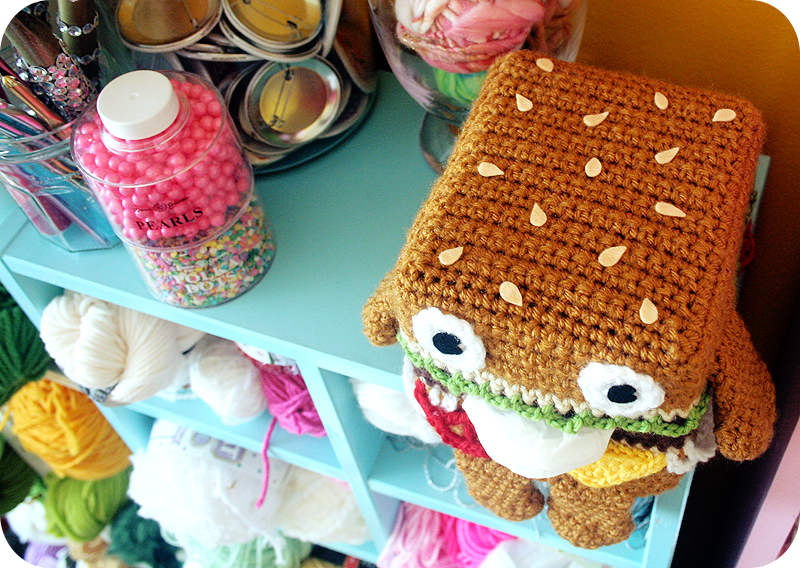 Here's his lady-friend, Birthday Cake Buddy! I was excited to make her, because I love the birthday candle so much. Also I was happy to use a pattern from Sugar On Top to create her frosting decorations. I think it looks like a little girl wearing a dress!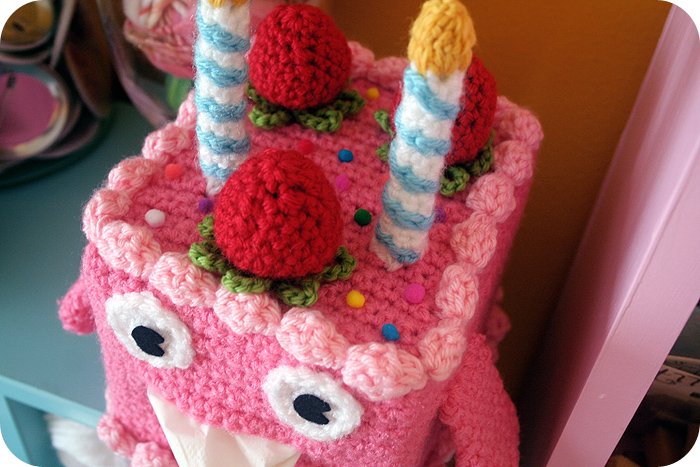 Milk Carton Buddy was born last. He was fun to make because his tissue comes out the top of his carton, like you're about to pour out some tissues for yourself. I kind of flip-flopped between this idea and having the tissue come out of his mouth like his friends, but I thought it would be a nice contrast to have something a little different for the show.
Hopefully I'll be able to get a pic of them together when I'm in Seattle!