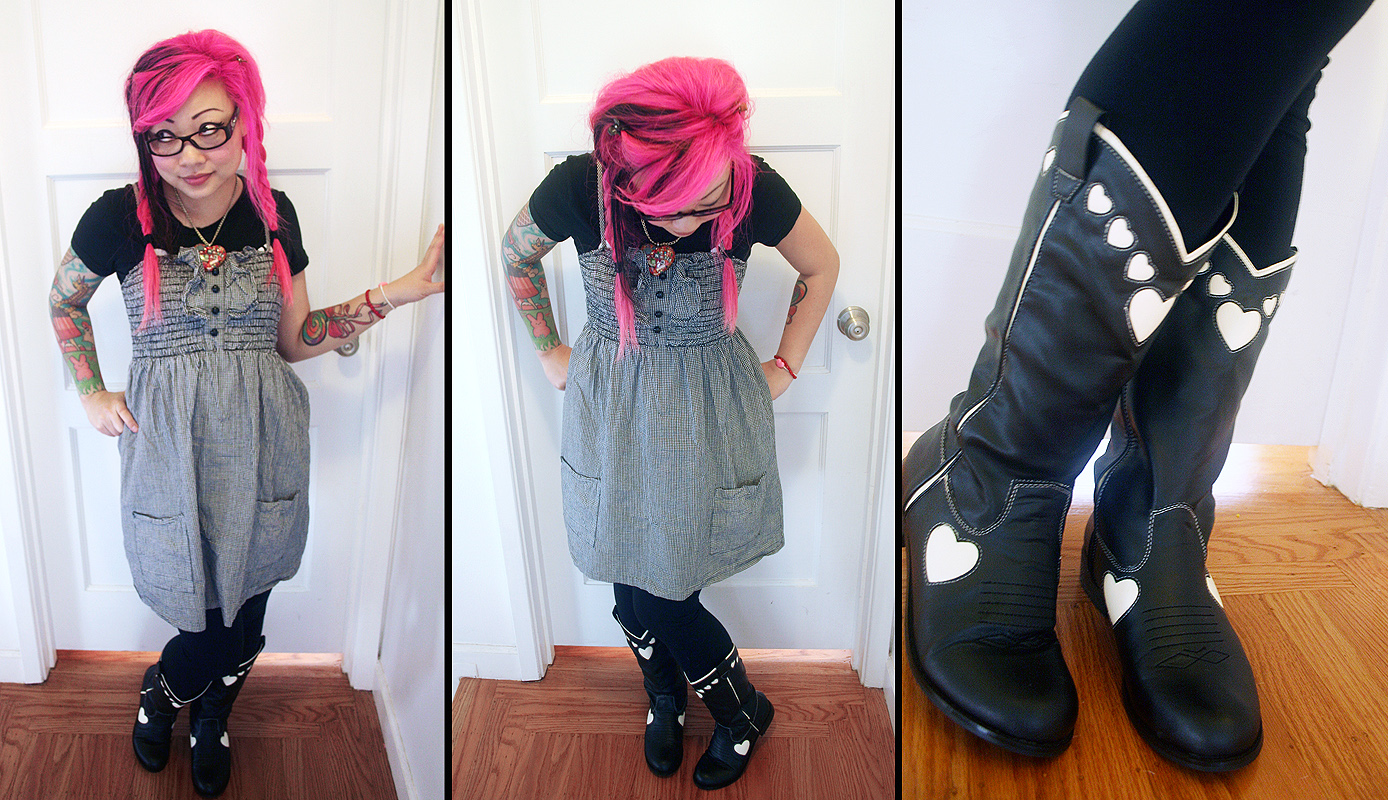 In the late 90s, I noticed some of the SF hipster girls wearing their cowboy boots ironically, and I told myself I would never -EVER- have cowboy boots.
Never say never.
When I saw these babies with hearts on them on Modcloth, I had some serious "Should I or shouldn't I?" conversation with myself. It is clear now which side won.
They are by T.U.K. which I usually can't wear because I've always been between the 7 and the 8. But I read on the ModCloth reviews that they ran large, so I ordered the 7 and they fit absolutely perfectly! The heel is a bit clickety-clackety and even my dad commented that my shoes were loud, but aside from that, I kind of love them.
Boots: T.U.K. from ModCloth, Dress: a boutique in L.A. on Sawtelle I can't remember the name of, Shirt: you can't see but is So So Happy.