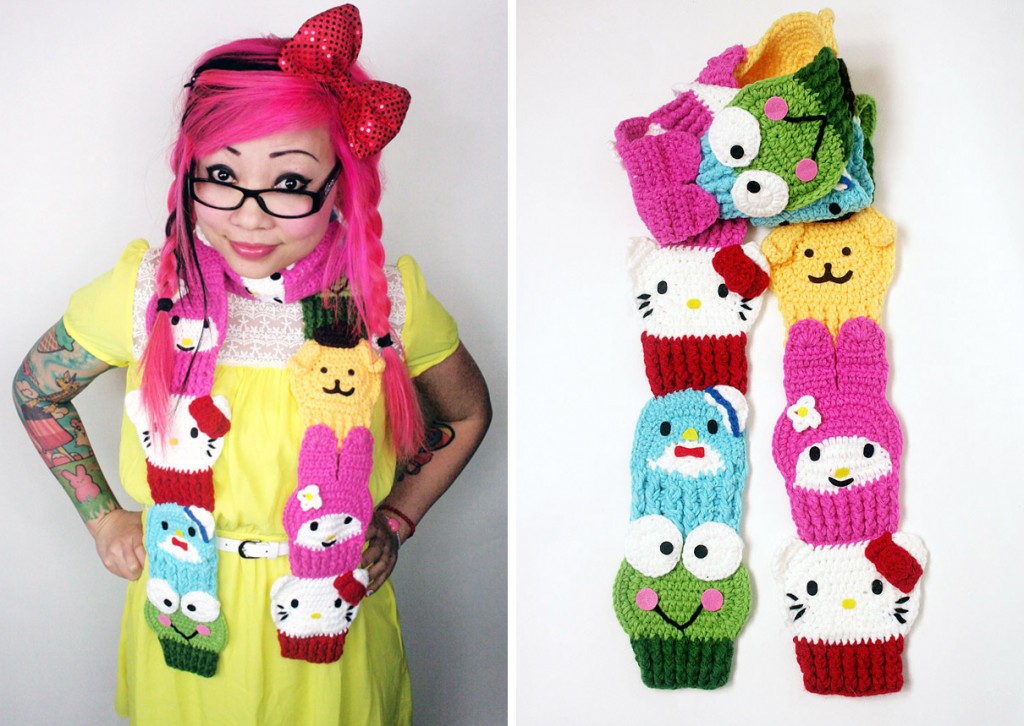 Youz guys! I'm so excited that our new collaboration with Sanrio, "Hello Kitty by Twinkie Chan" is now available for purchase at Yummy You!
Some of you may recognize these scarves from Sanrio's 50th Anniversary art show. We have the same two styles available now. One has 5-characters on cupcakes, and the other has 14 different characters. I should take a photo of the 14-character one stretched out so you can see more of the characters. I kinda blanked on that one!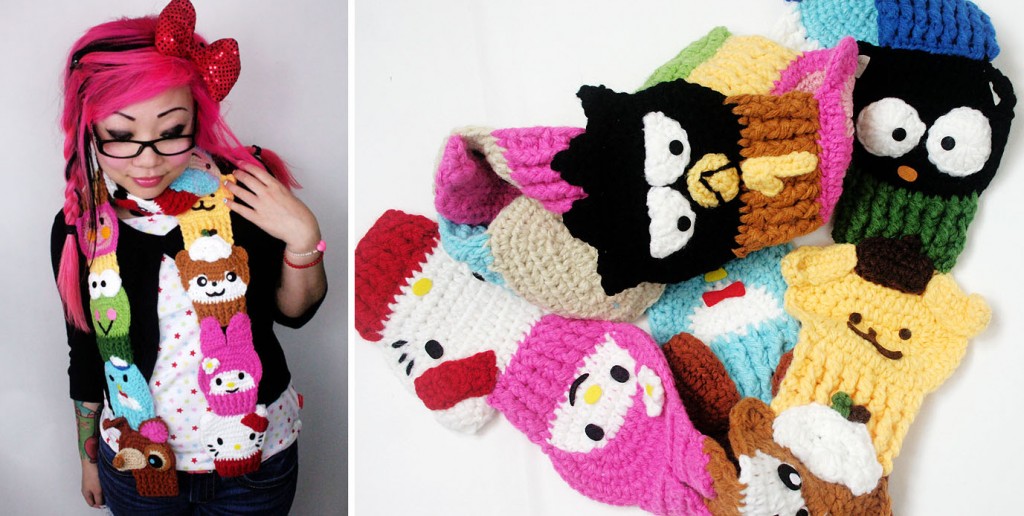 Ever since I made the originals for the Sanrio party, people have been messaging me, asking me to make one for them, too, so I hope you guys are excited that we produced these via Yummy You!
Do you have a favorite Sanrio character? Mine are Purin and Pandapple!