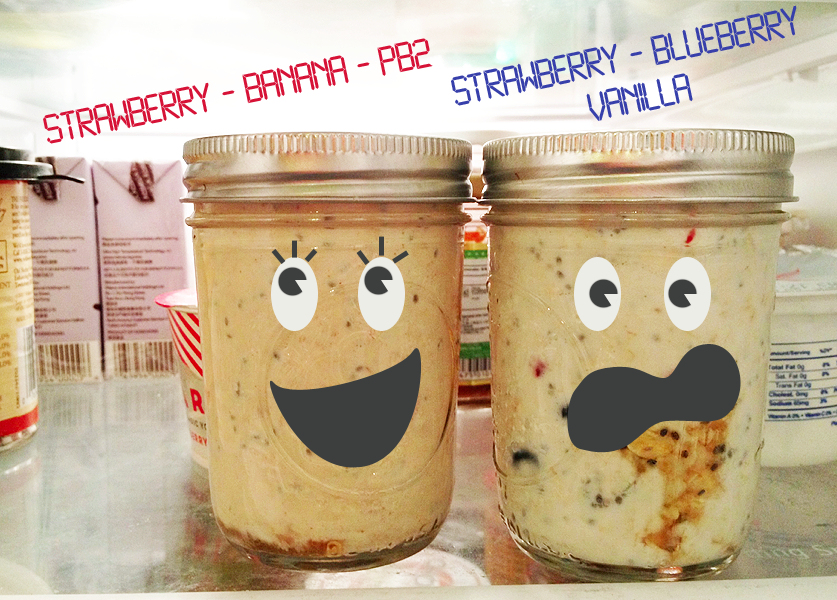 So pretty much everyone has heard of this already, but I only just discovered it online recently: overnight oats. I'm addicted!!!
You know I don't like "cooking," and when I do, it doesn't usually turn out that well. I keep trying, though. And this recipe is more like mixing than cooking. Hey, I can mix!
I followed the instructions from The Yummy Life. These are ingredients I have never before purchased in my life: real oats, chia seeds, and PB2.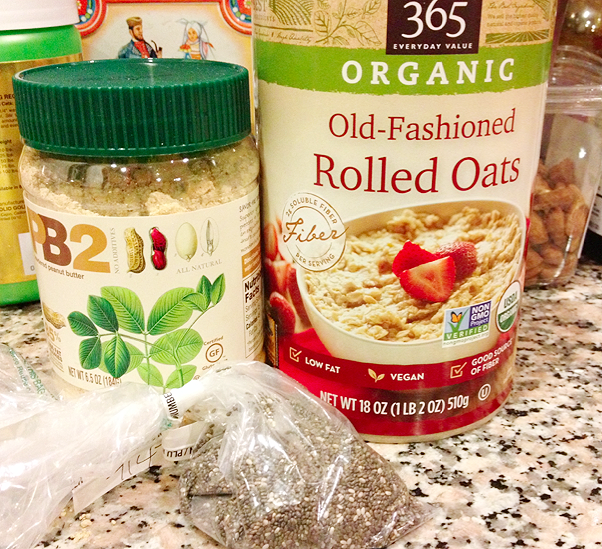 If you click on the Yummy Life link, you can read all about chia seeds and all the goodness inside of them. PB2 is apparently peanut butter with a good percentage of the fat squeezed out of it so it becomes a powder with lots of peanut butter flavor.
Again, the link has 8 fun recipes for you, but the basics are you throw oats, nonfat greek yogurt, skim milk, chia seeds, honey (or whatever sweetener you like), and then other fruits and flavors like the PB2 or cocoa powder or vanilla extract, and real fruit pieces or coconut shreds, shake em up, and leave em in the fridge overnight. Done. I also like that you make this the night before so that the chia seeds and oats have time to soak, so if you are in a rush in the morning, you can just grab your jar and go.
Some people on Instagram remarked that their oats turned out runny, but mine turned out pretty thick, almost too thick, maybe from the PB2. Hairy liked the consistency of his, though. I give this breakfast two thumbs up! Success!
The only thing I would add, though, is that I would want bigger jars. 8oz jars are recommended, but this left very little room for my fruit. I don't need more oatmeal, but I'd love to cram more fruits up in there!!! I'll be looking for some 12 oz jars!