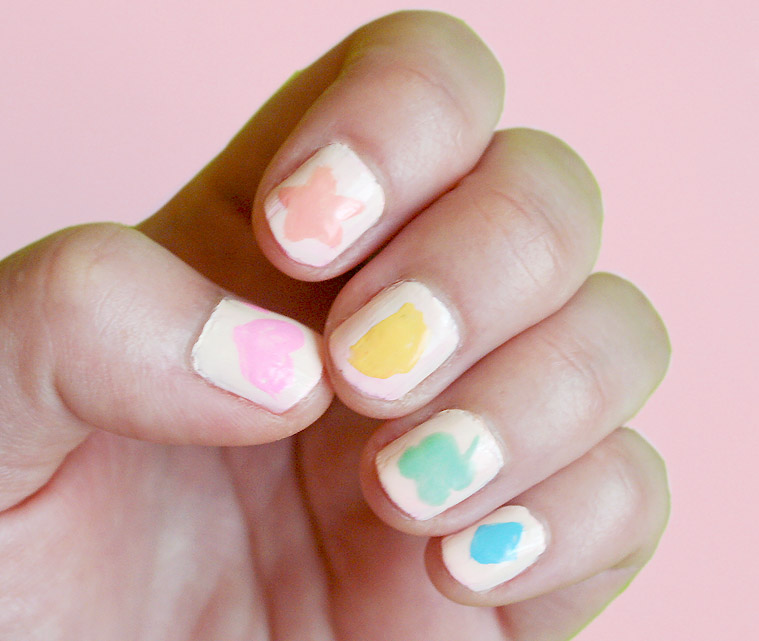 I got some tiny nail polish brushes from Daiso a few months ago and never tried them out.
I have finally concluded that my problem is not lack of tools, just lack of skill! I am terrible at nail art! I'm messy, sloppy, have no control over what I'm doing. It's just not in my blood. It's a good thing I never tried to be a surgeon. I may try acrylic paint instead of nail polish for my next nail doodles, but I dunno, I am not gonna assume that anything can save me!
Also, I forgot that I shouldn't paint my nails a light color right after getting my hair dyed. Now I have the dreaded PINK STAIN.