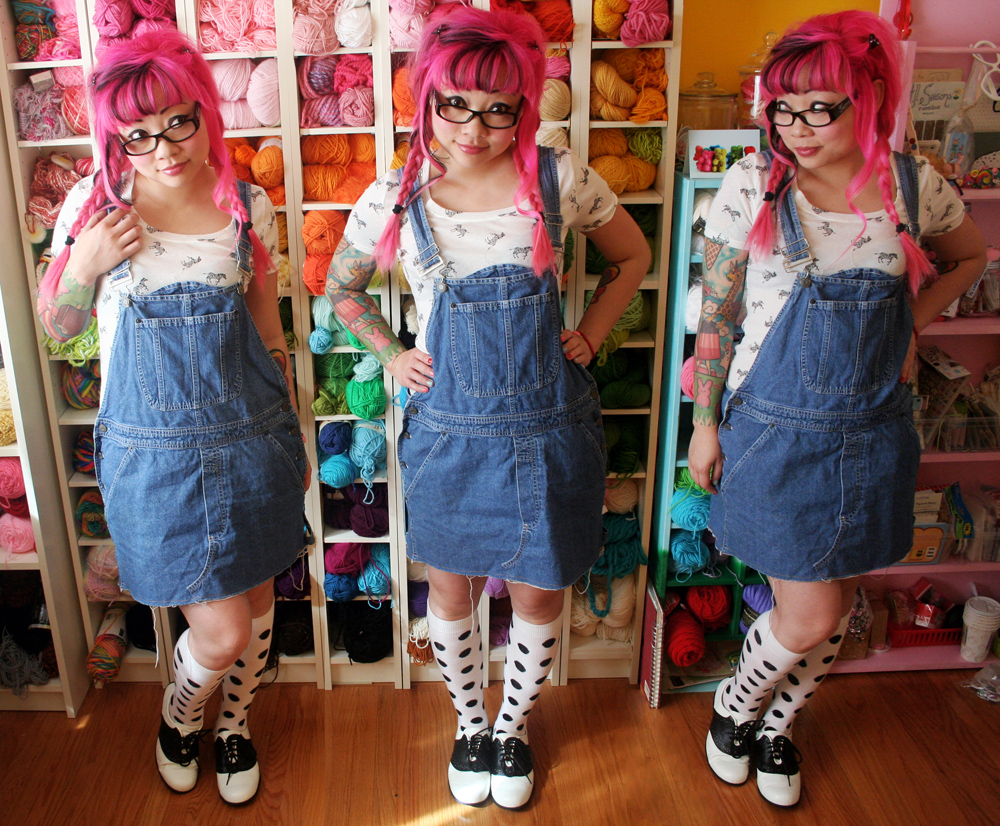 Here is the outfit I (sorta) wore yesterday to shoot the jelly bean scarf. I ended up putting on black leggings and my trusty black cowboy boots because I forgot that I hadn't shaved my legs and couldn't leave the house in knee-highs!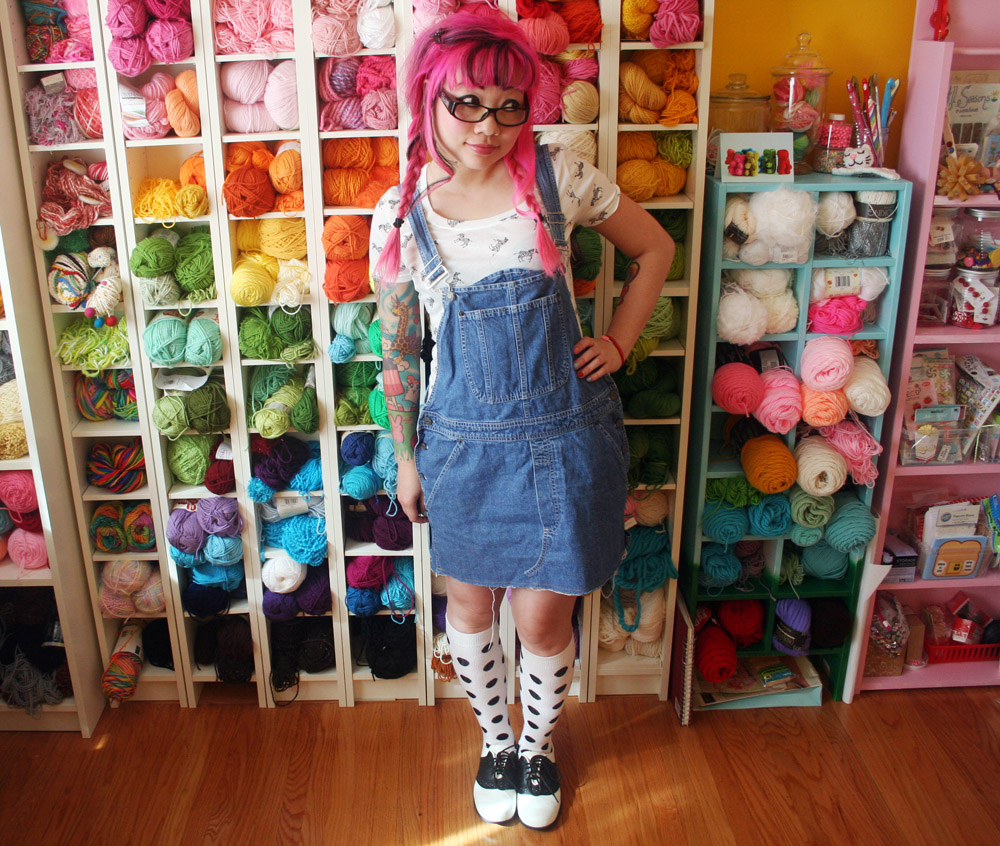 I also failed to notice that the little flappy thing on top of the bib of the overalls kept sticking out. I am proud to continue my tradition of worst outfit-blogger ever.
I have been really obsessed with getting an overalls-skirt for a while now. I've been window shopping on Etsy, but I never find anything that I like that will fit my hips. I have a pair of stripey Osh Kosh overalls that I want to turn into a skirt, but, obviously, that project hasn't happened yet. So when I saw these overalls on Urban Outfitters, I just kinda went for it. It's a super easy DIY if you already have overalls, but sometimes I just gotta take it easy on myself with timesuck vs DIY and just buy the darn things. AND I LOVE THEM!
Overalls: Urban Outfitters, Shirt: Forever 21, Socks: Sock Dreams, Shoes: bought them for Halloween on Amazon