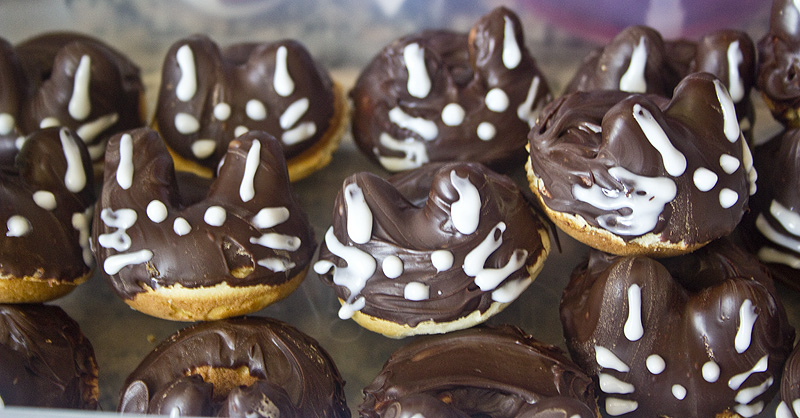 I have a lot of childhood Easter memories, but I don't have a strong connection to Easter as an adult. The only real reason it's on my radar still is because it's Manda's most favorite holiday of the year.
We have both been really busy and stressed, so we kept it low key, and I suggested we have a picnic in the park with friends.
For the picnic, I wanted to make kitty donuts, following the instructions from My Paper Crane. I have a mini donut maker that is basically like a waffle iron and makes very cakey donuts, so I decided to use that for my project. I kind of forgot HOW MINI the donuts really are, so my kitties turned into bunnies since the almond-ears were so big compared to the donuts.
I used melted chocolate chips, but should have thinned them out with something, because my chocolate was rather thick and difficult to work with, leaving me with some really mutated bunnies. PLUS, I used a store-bought gel icing for the faces, and it was a HOT HOT MESS! WELL, whatever, IDGAF! Maybe I'll try with regular-sized donuts next time!