I actually wore this  a few days ago, but just got around to editing the photos! I am playing with some of the new photo actions from A Beautiful Mess. I purchased the Fresh Collection and used Phoenix on the photos below.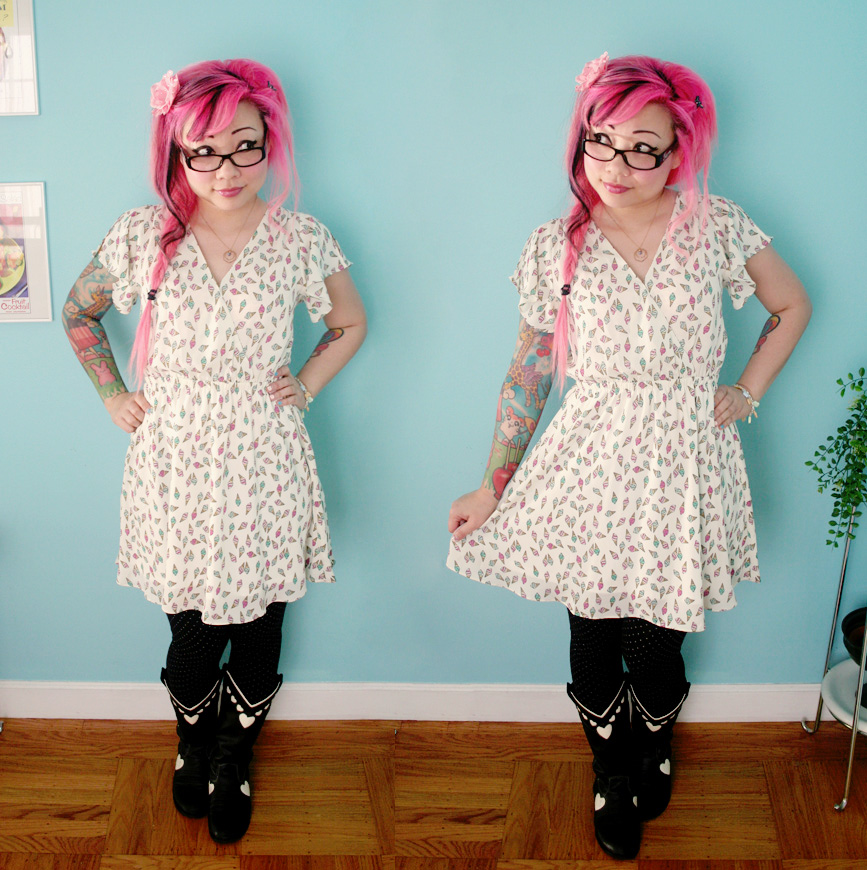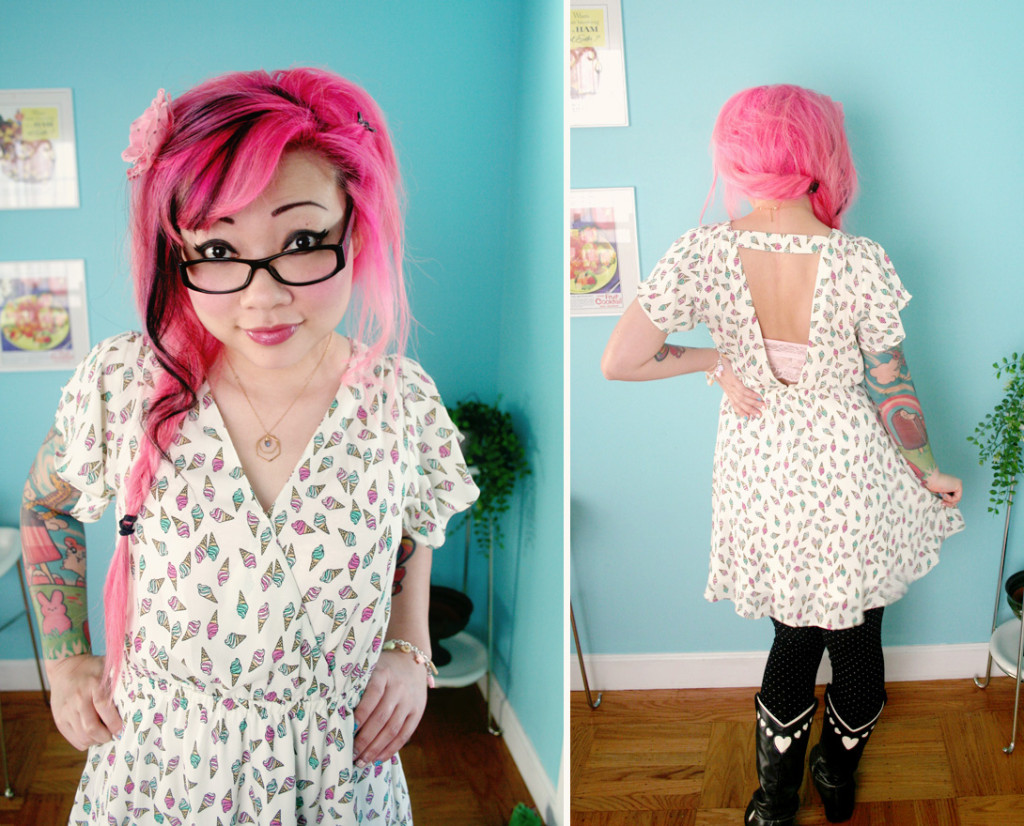 The amazing ice cream dress is from F21 last year. It reminds me of AhoyMiss because she was wearing it at The Blogcademy in L.A. I didn't wear it for a long time because I needed to tack it in the front so it wouldn't billow open, and I finally did that a few minutes before leaving for dinner last Thursday with my family and my cousin from Hong Kong. Also, I didn't know how to deal with the open back. I really need to just pick up a camisole somewhere, but in the meantime, I wore a pink lace bralette from Victoria's Secret Pink over my bra. It still has an underweary look, which isn't my favorite, but for some reason it seems better to me than just an ugly bra strap!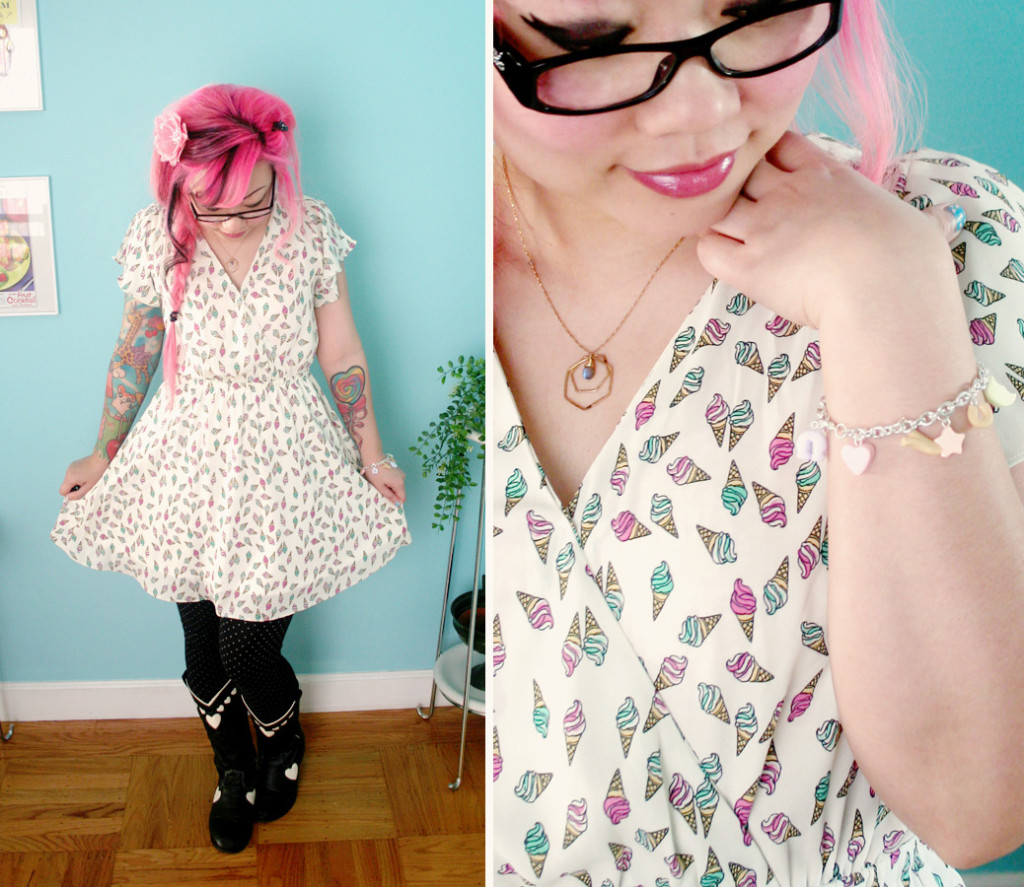 I was excited to wear my Marshmallow Charms bracelet from Yummy You! I think it made a perfect pastel companion to the dress. I'm also wearing a dainty necklace which was a bridesmaid present from Elysse. This was one of those rare moments in my life that I thought, "I need a necklace that is not too crazy right now!" Am I mixing silver fun jewelry with gold serious jewelry? Yeah! Whatever! Go twirl!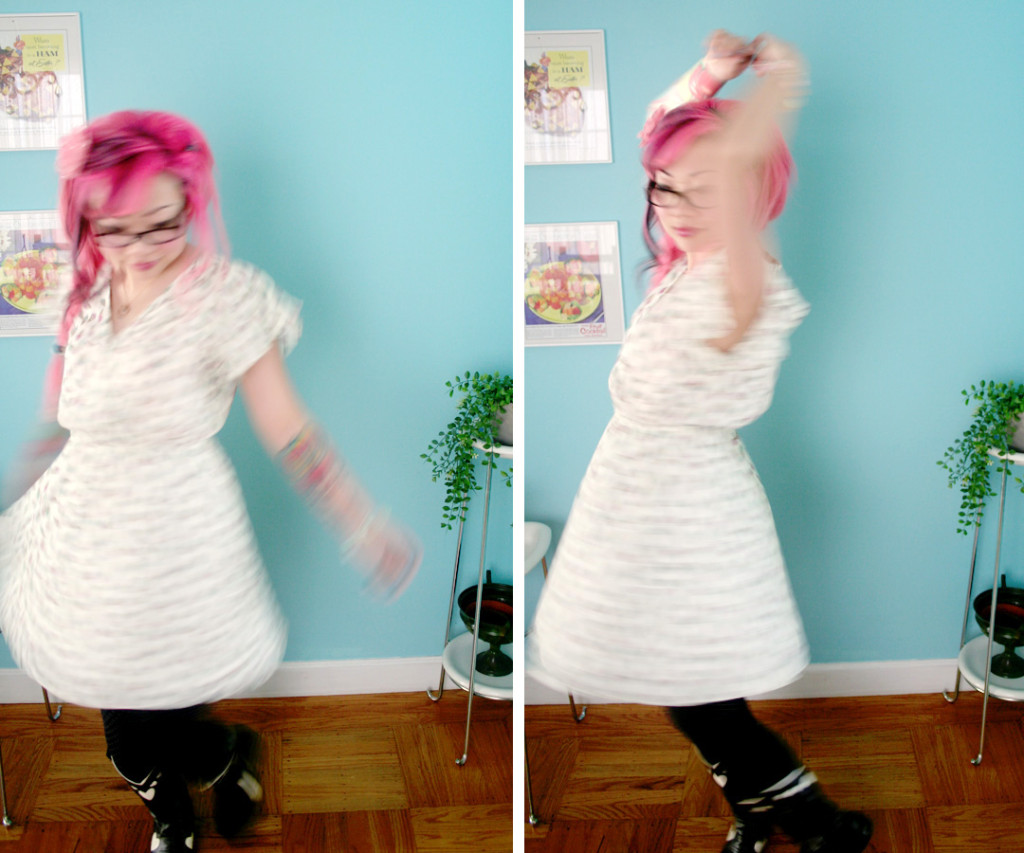 I love my polka dot leggings and cowboy boots because they are easy and comfy and lazy!! In my brain, they match everything. They do, right?!
Dress: Forever21 (s0ld out) , Bracelet: Yummy You!, Necklace: Elysium Jewelry, Hair flower: Tarina Tarantino (Was there a smaller one? I think mine is smaller than the one I linked), Leggings: Uniqlo, Boots: TUK from ModCloth but they seem sold out now.