When I knew that the Tako (Octopus) Scarf was going to be released by Yummy You, I really wanted to take some snaps inspired by "The Life Aquatic with Steve Zissou."
Manda spent the night last week, and I decided to kidnap her to the beach and take photos with me. They are just for fun, and I know the quality is not great. It was a REALLY SUPER SUNNY day, and there was no shade anywhere, but we just decided to have fun and take some photos and be weirdos together, cuz that's basically what we always do. I'm pretty sure the family next to us thought we were really strange. Oh yeah,  I forgot to mention, it was really busy there that day!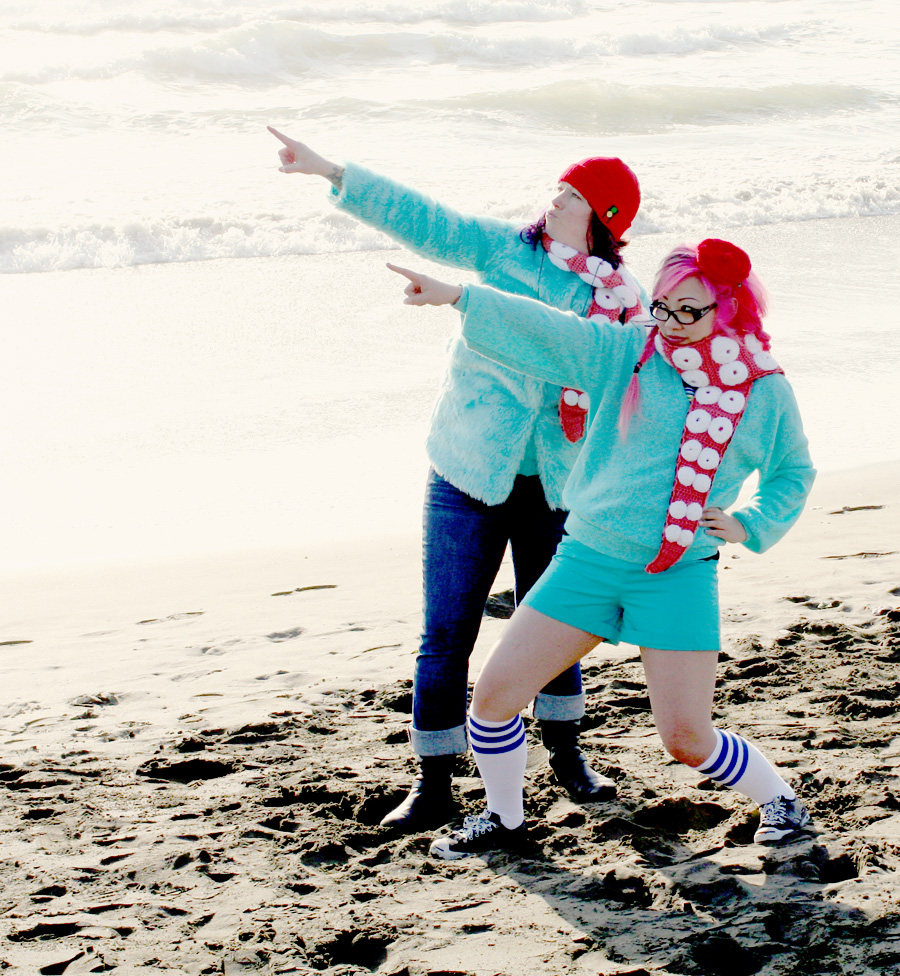 Before shooting any of the photos, I'd told Hairy, "The outfits are not flattering at all," and he said, "Interns don't get flattering outfits!" TRUE!
We also took a bit of video on Manda's iPhone of us being nerds on the beach. I'm amused that the first comment was "crap video." Because, I KNOW IT'S A CRAP VIDEO. It's just two bff's having fun being back-lit at the beach and goofing around. The End.  Sheesh! WHY SO SRS?! Go twirl!