I'm really honestly so excited to announce that we have a BRAND NEW scarf in the Yummy You! shop for all my sushi-lovers, beach-combers, and mermaid-dreamers!
We received so many requests to produce this Tako Scarf, and now it's finally here! WOOHOO!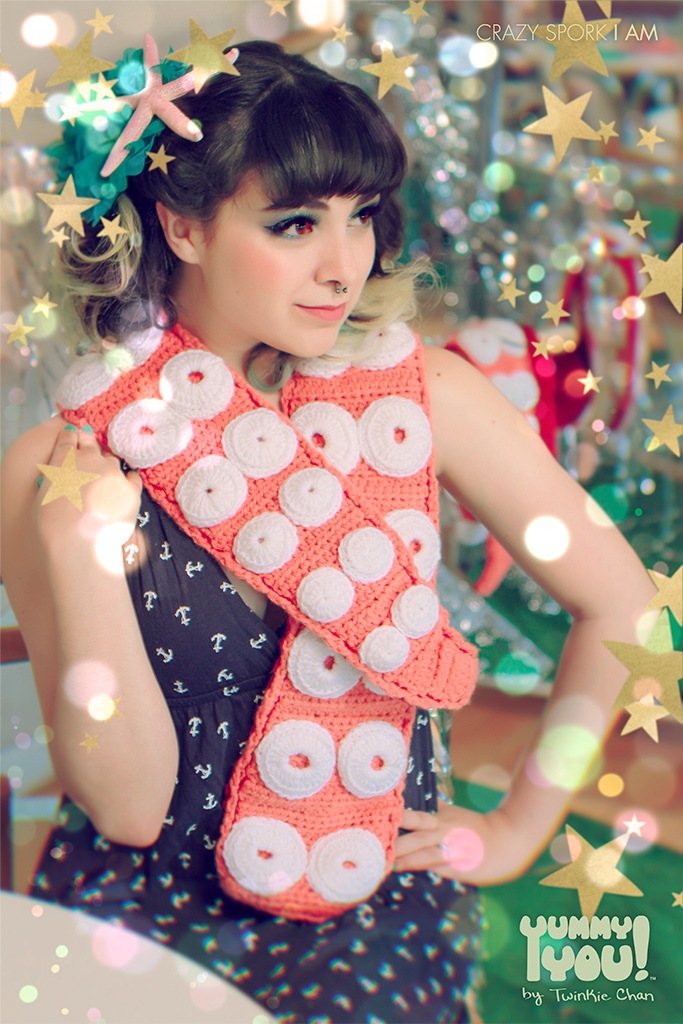 We had a whirlwind day of some super-fast ninja-style photoshooting with model Shannie Bee and photog/MUAH Crazy Spork I Am. Dance studio Dance Boulevard in San Jose was nice enough to let us invade one of their rooms for a little bit!
These ladies are so amazing. I just showed up with a suitcase full of stuff, and they did all the rest (okay, I did the driving, I helped!). At first we were going for a nautical/sailor theme, and then we also wanted to throw in a little mermaid magic. All the photos (to me) told the story of a mermaid dreaming of things she would do if she were human, like attending a human party, having a picnic on the grass, or learning how to dance.
I think we'll be posting the full sets from these photos on the Yummy You! Facebook page throughout the week.
Until then, sea you at the mermaid picnic! RSVP ASAP at YummyYou.com 🙂