YOU GUYS. This is the most magicalest sweater!!!!!! It's the new Little Twin Stars Lurex Knit Sweater from JapanLA clothing and Sanrio.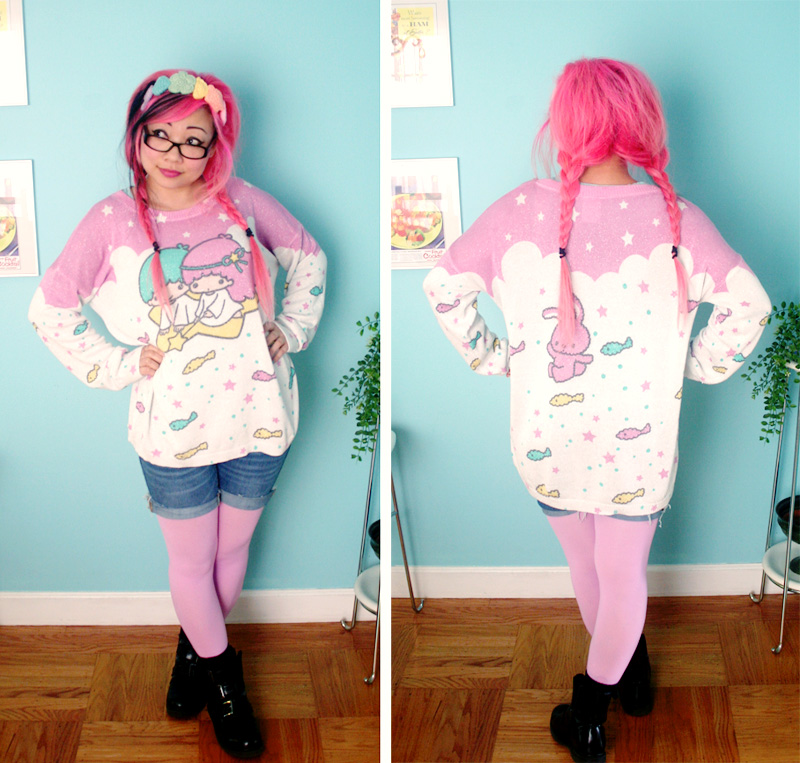 It's probably the most perfect sweater on the planet. It also has metallic sparkle running through it! I was afraid the metallic sparkle would make the sweater itchy. I'm really sensitive to itchy clothing, and I don't find this itchy at all! Also, I washed this and let it air dry, and I was worried that it would wrinkle, but it didn't!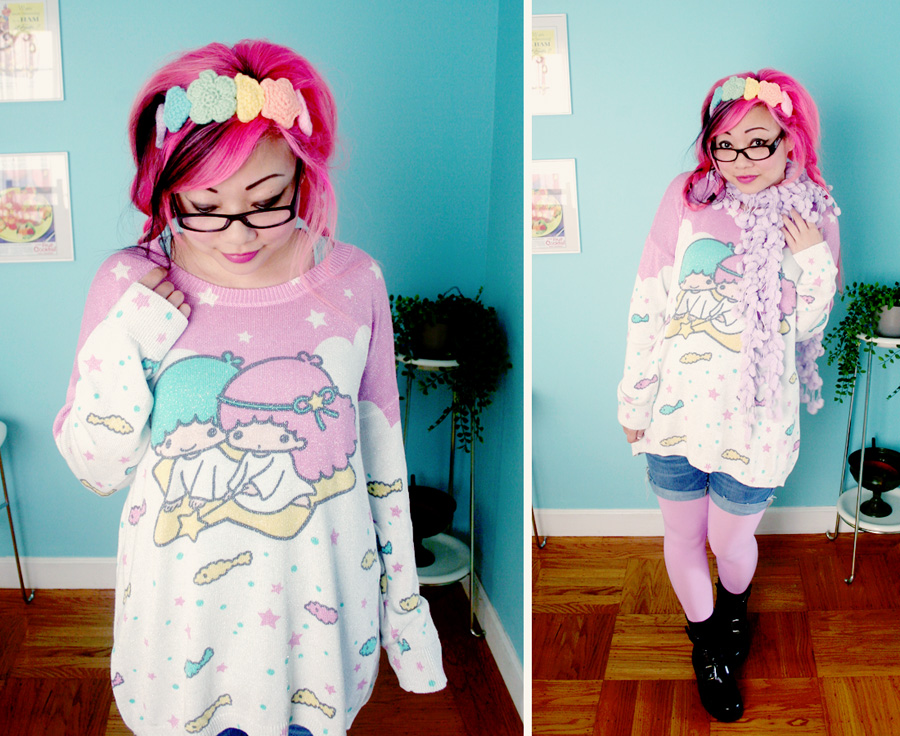 I see this sweater modeled often without any pants or anything underneath, so I wondered what I would wear with it, as a person who needs to wear bottoms. I decided to keep it super casual with some jean shorts that I cut off last fall to go canoe-ing, my trusty black buckle boots, and some matching tights. I was picking through some Yummy You! scarves to pair with this when I go out for ramen later tonight with Tiffany Star & co, but it was a bit busy, so I stuck with this funny purple pompom scarf that was a present from Marissa.
Sorry for the outfit posts and lack of crochet posts! I am indeed crocheting! I am working on a secret scarf sample for Yummy You (cross your fingers… it would be a really cool collab, and sometimes these collabs don't happen). I also just finished a pattern for a fun new hair clip/head piece, so stay tuned for that!