When I made these hair pompoms the other day, I for some reason immediately felt transformed into a Mel Stringer girl, and I decided to take outfit photos a la Mel's Bedroom Series.
There are OFTEN times when I'll be like, "You're never buying anything pink or child-like again. You're almost 40 years old, and you look ridiculous."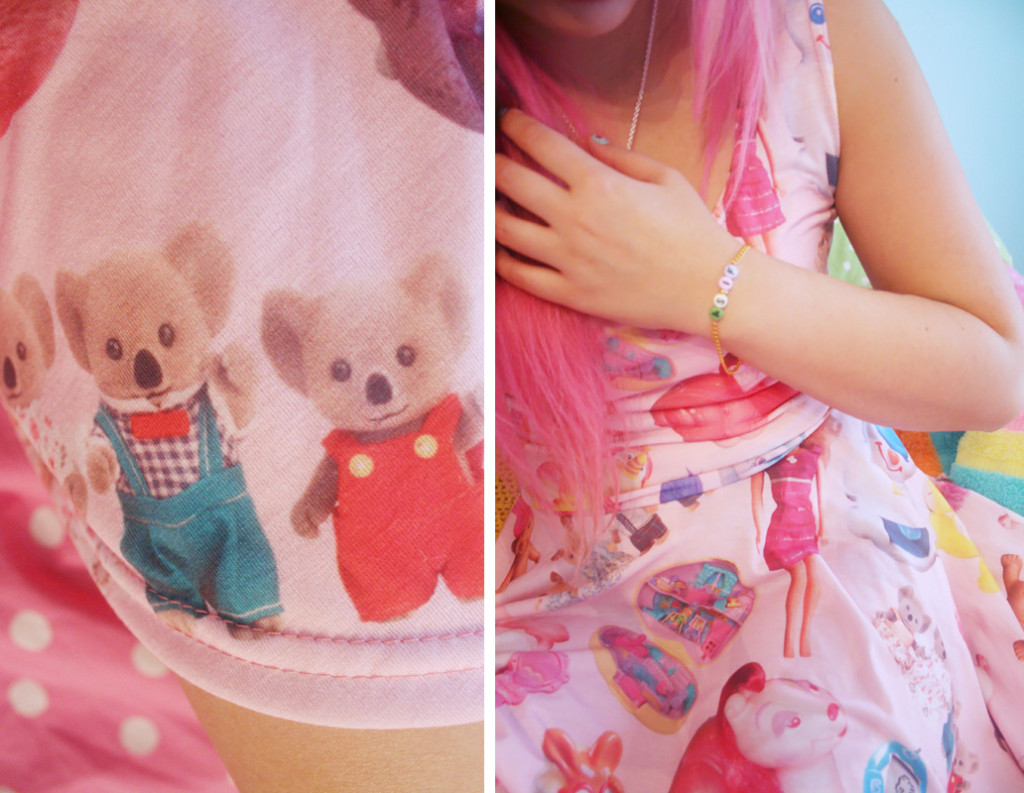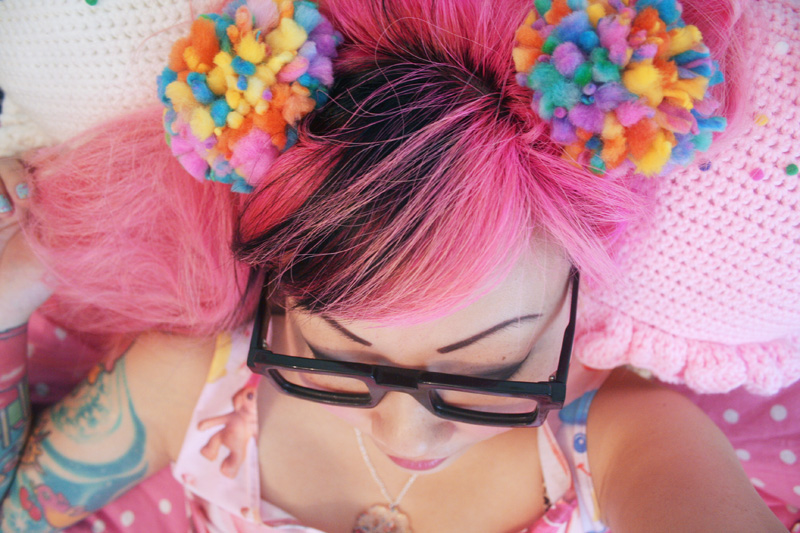 And then I'll see this totally amazing dress with vintage toys all over it that I HAVE TO HAVE. AND WEAR. WITH PRIDE. FOREVER.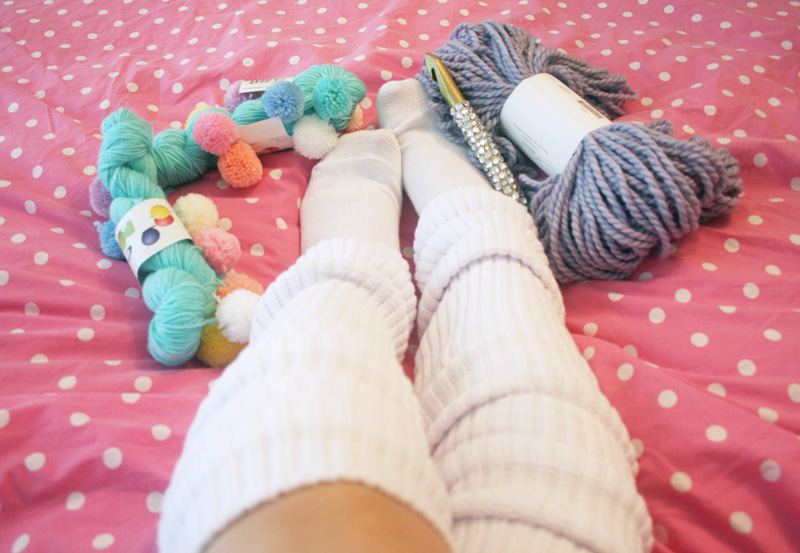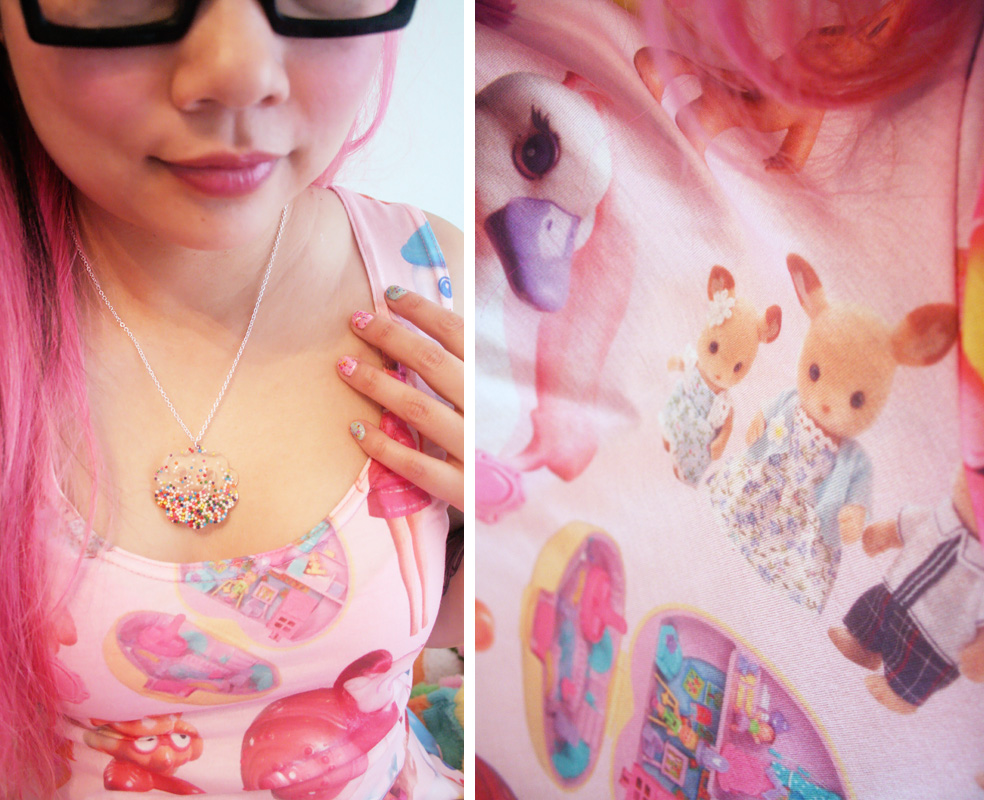 I have been told by a few naysayers that I should grow up, but who determined what grown-ups are allowed to wear or not? What is a grown-up supposed to look like? Who decided that bunnies and puppies and pastel rainbows were solely the territory of children? I don't have to go to an office, and I can do what I want, so I should just do what I want and wear what I want! For as long as I can…!  I will allow YOU to do the same! 🙂
Obvs, if I decide to go back to the office at some point, my wardrobe may have to revert back to what it once was, but for now, it's rainbow pompoms, candy jewelry, and crocheting the night away.
Dress: Mr. Gugu & Miss Go from Truffle Shuffle, Necklace c/o Art School Drop Out, Bracelet c/o EllegraDavis, Socks: Sock Dreams, Giant glasses: vintage, Hair pompoms: me, made of handspun yarn.