I hope you guys get to have fun adventures this weekend!
Last weekend, Hairy and I drove down to Big Sur. Big Sur is neat cuz it's like a bunch of different environments all smashed together…. grassland, forest, and beach.
I am not really a nature/camping kinda gal, because I hate sweating, bugs, and getting dirty, but I'm game to hang out in nature for an hour or two.
I made a video of our journey, so you can come with us on our hike!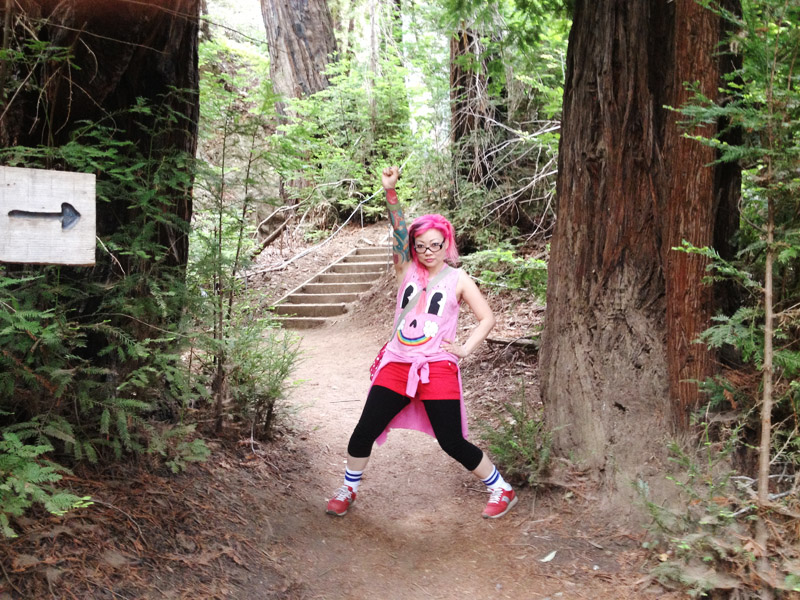 So this is basically the outfit I consider my sporty/hiking outfit. I tried on a bunch of my shorts, and it's like … my thighs are SO JUICY that they don't really fit in any shorts!? WTH? Where do juicy gals buy their shorts?! These red ones are from Victoria's Secret. My very sporty muscle shirt is from
Urban Outfitters
. I told Hairy that in this outfit, nobody would invite me deer-hunting, which, is a good thing anyway.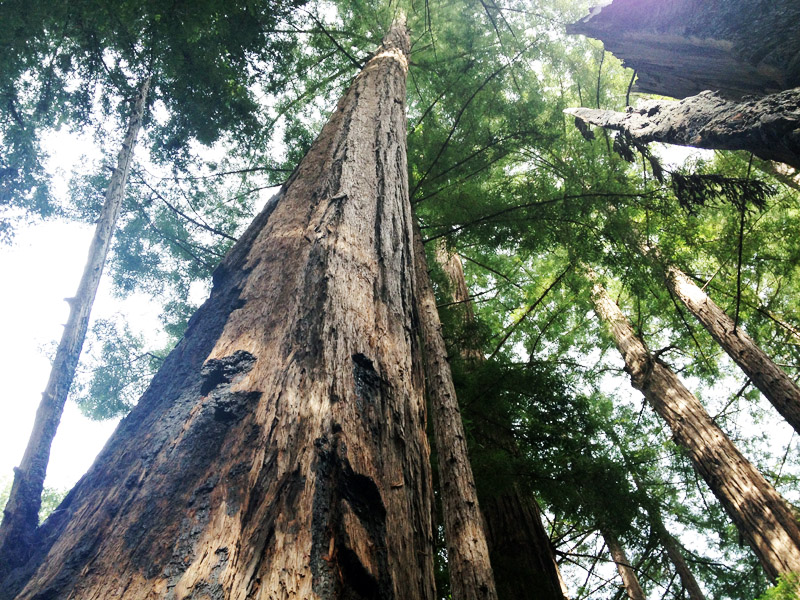 Pfeiffer Beach is really beautiful, but if you watch the video, you will see why the sign says, "VERY WINDY. NO REFUNDS."
Ok, bye! Go somewhere outside this weekend and smell some fresh air and inhale some tiny bugs and stuff.
Love you guys!