I took some photos the other day for my pal Darling Stewie. Her Etsy shop is Word To Your Unicorn, and she describes it as "Your source for god damned delightful whimsy! At Word to your Unicorn, you'll find the kawaii, the geeky, and the super adorable."
I've been feeling a bit dumpy lately, so it was nice to have an excuse to clean up a little bit!
Plus, I found out, I look great with a moustache! Rawr!!
Here are a few shots with her stickers: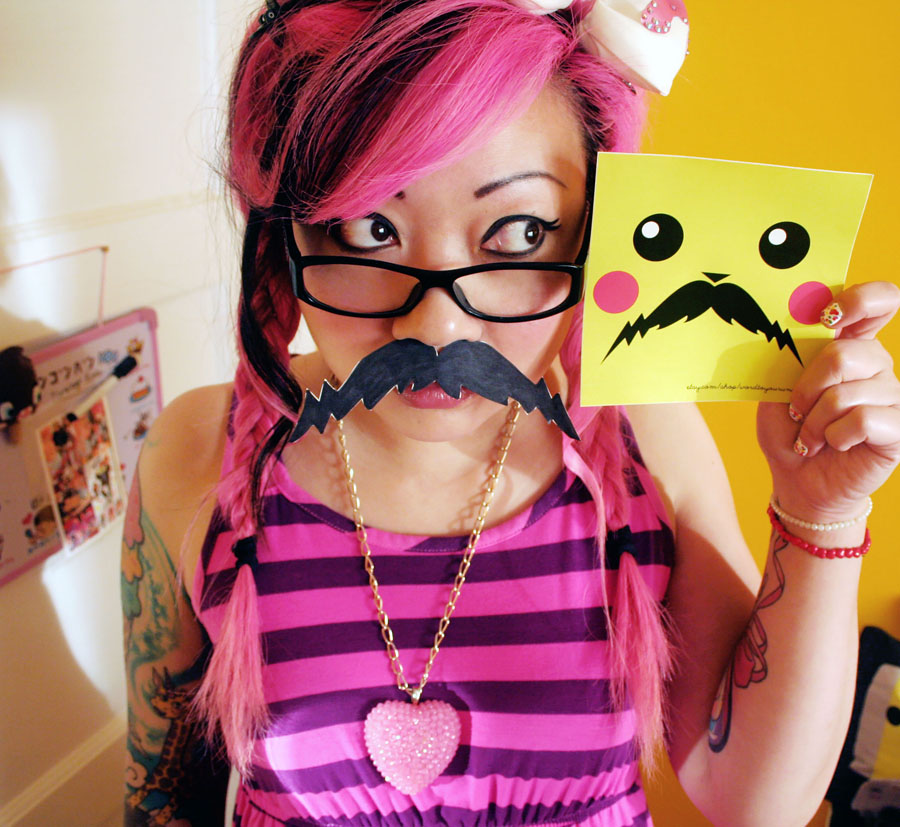 The melty bow is by Sparkle Galaxy, the dress is from Target girls' section (XL!), and my trusty necklace is Cicely Margo.