I ended up laying pretty low the past week, recovering from my crochet painting. I made a lot of custom cupcake slouchy hats, one of which is 2-color, which I really like! I know it doesn't seem like that much more work than a 1-color, but you kinda have to pay attention to maintaining the right tension on both yarns and trying to hide the alternate color as much as possible, slowing down the work. I may start to offer 2-color hats in the shop, but it will unfortunately have to be priced differently to reflect the extra time put into it. It's cute, though, right?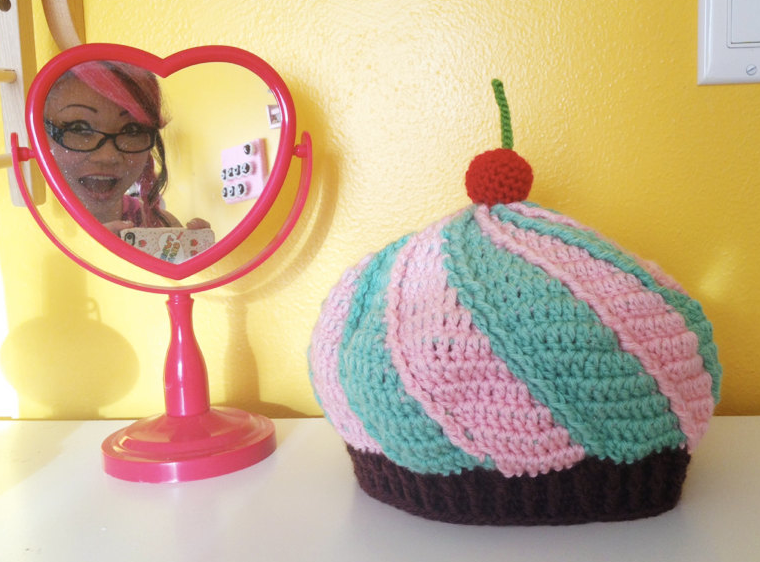 Last week I also made this custom birthday cake tissue box cozy for a friend of a friend to give to her friend. Her friend doesn't like fruit, so I used frosting roses to go with the candles. I plan to add birthday cakes to the shop, and also mini bday cake hair clips, bday candle pins, and maybe a hat? I dunno. I just love bday-themed stuff! (Sorry for the crappy photo. I really didn't have enough time to shoot nicer photos of it before having to pack it up and send it off!)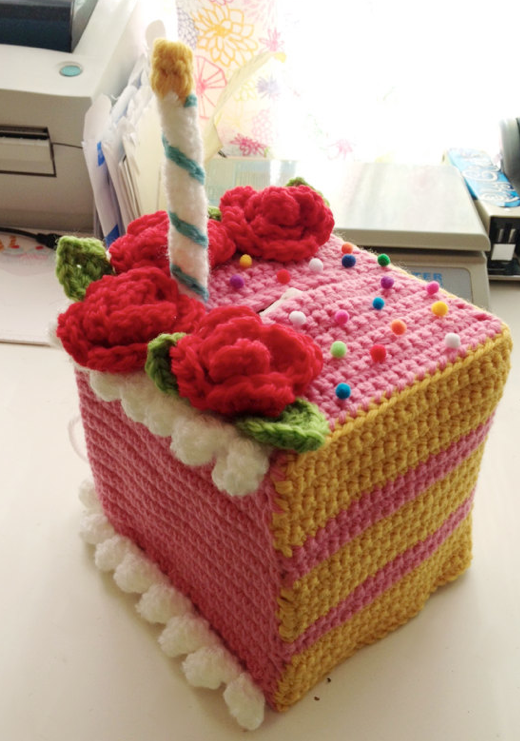 My immediate goal is to get some new Halloween-themed designs in. More on that soon in the coming week!