A little bit ago I posted a pic of a two-colored cupcake slouchy hat, and I thought I'd share how that came to be.
Jess from Cupcakes by Jess in the UK contacted me about making her a custom cupcake hat with colors from her logo and tattoo.
She requested a pink and mint frosting with a chocolate cake.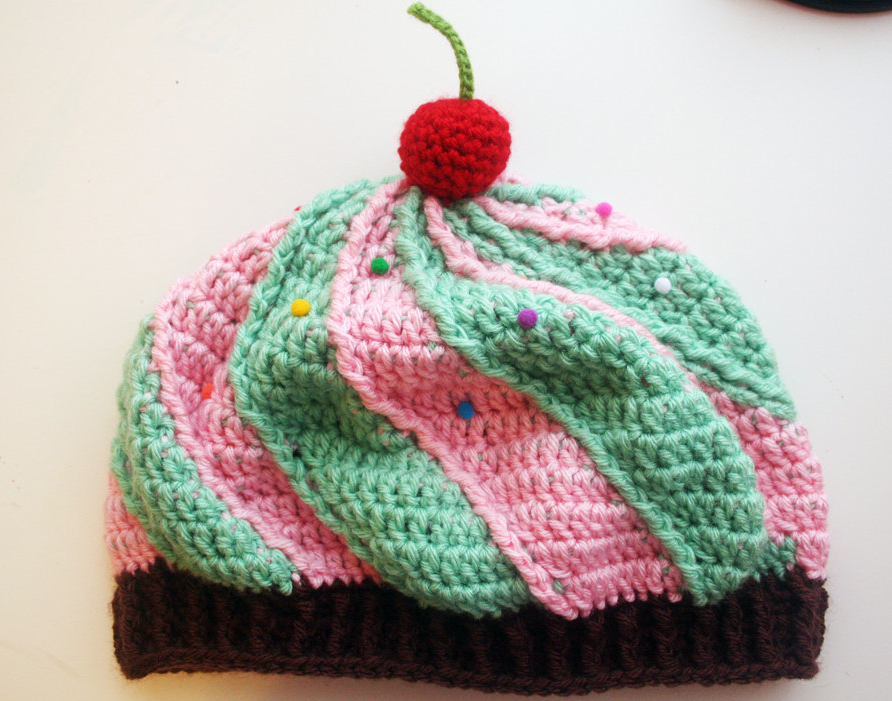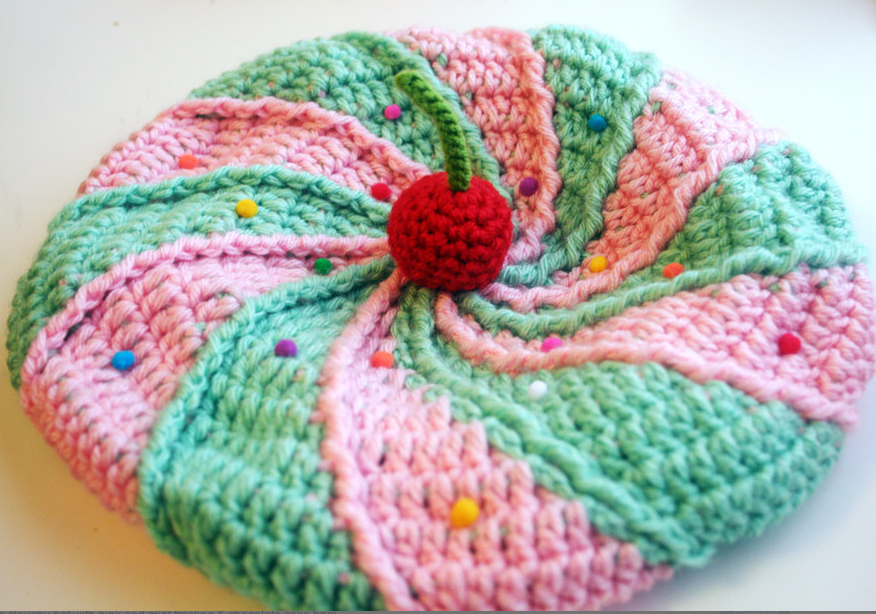 I hope Jess loves her new hat!
If you're near Norfolk and have a sweet tooth, please check out her cupcakes!
She also wanted me to give a shout out to her tattoo artist Gemma Osborn at Sub Rosa Tattoo Parlor in Norwich.
Happy Monday! Can't to show you the neat tissue box cozies I have been working on for Plush You! in Seattle, October 12!