Heads up to my L.A. readers! There will be a super cute and super pink art show at QPop opening next weekend on Saturday, February 18th, 7pm-8pm, curated by Messy Pink. I'll have two pieces in it, and they are more bento boxes cuz I'm still all up in that crochet bento zone. I wanted to stay in the realm of the "pink" theme… although my pieces are definitely in the "savory" category. They have sweet personalities!
There's a Valentine Onigiri Bento Box
and a Spam Musubunny Bento Box.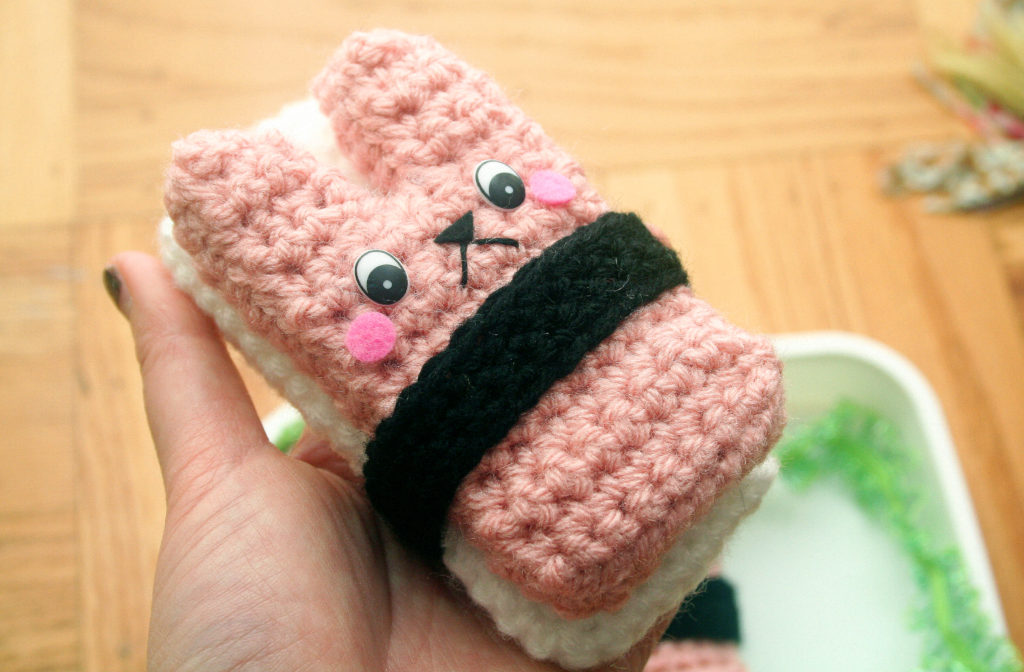 They will be available for sale at the show as well as online when the show goes up! I hope you can check it out if you're local, cuz it's gonna be a lot of fun!