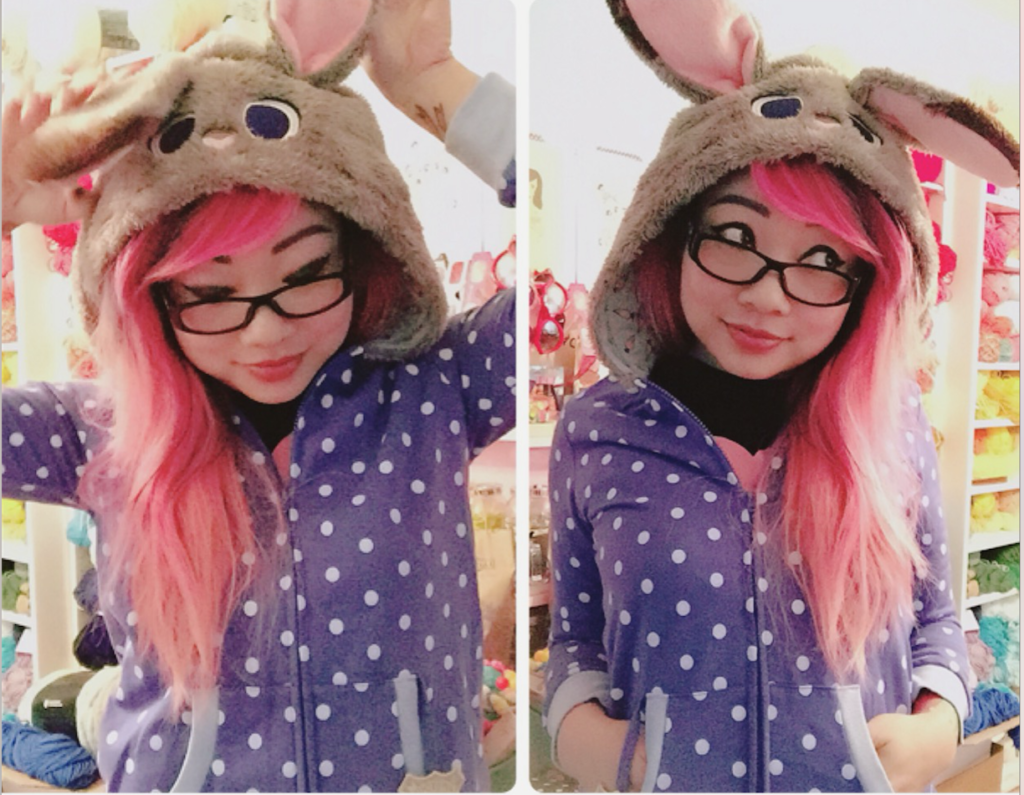 Let me preface this by saying: I have not seen Zootopia.
To be honest, it's really rare that I will see an animated movie.  The last one I saw was Big Hero 6, and I did like that a lot!
Anyway, I saw someone's little girl wearing this hoodie, aaaaaand, I had to have it! It's from the Girls section at Target, which is way better than the Women's section. I looked at Target.com first to see if they had the hoodie in my size (XL!) at my local store, and, nope! I took a lil 30 minute drive to pick one up, and it was so worth it. There's even a lil bunny tail on the back of the hoodie as well as a Zootopia Police badge patch dangling out of a pocket. I will take better quality pics of it at some point, but I just love it so much I had to share immediately!