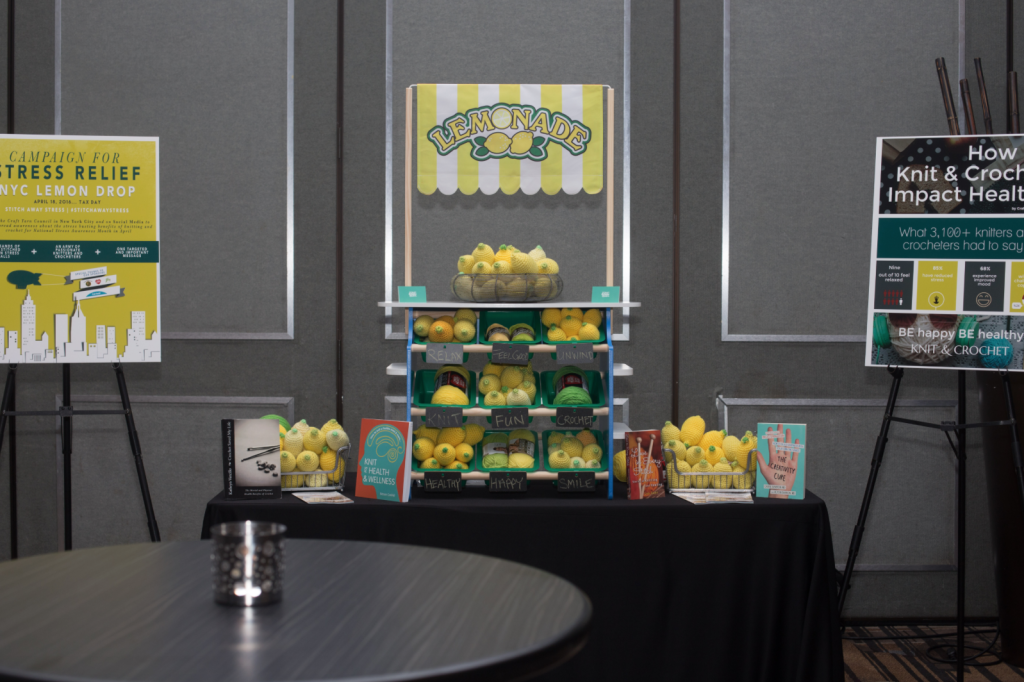 The Craft Yarn Council sent me some photos from their adorable lemonade booth at the Craft and Hobby Association Show in January, where they had a bunch of crocheted lemons on display to promote the stress-busting benefits of crocheting and knitting. If you recall, last year, I created a lemon stress-ball pattern (when life gives you lemons… crochet one!) for the CYC and National Stress Awareness Month (April), and it's really fun to see where these lemons are going!
The CYC conducted a Big Apple Lemon Drive, calling on guilds and groups to donate their time to make as many lemons as possible, and on tax day, the Craft Yarn Council plans to hand out thousands of knitted and crocheted lemon stress balls with a message about the stress-reducing benefits of these crafts to taxpayers on the busy streets of New York City. I hope there are lots and lots of photos of this!!! I wonder what people will think?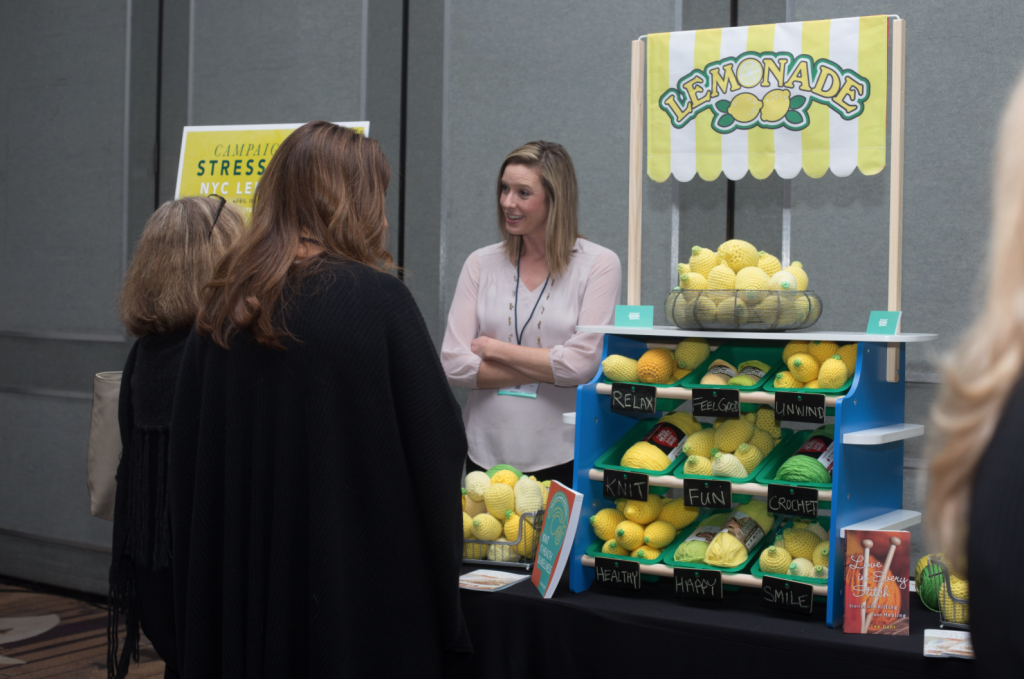 You can also participate on a local level by crocheting or knitting your own lemon stress-balls and passing them out to people you know! Creativebug just launched a #make2share challenge to encourage people to hand-make gifts and pay them forward! I will definitely participate and am thinking of something new and fun to share :).