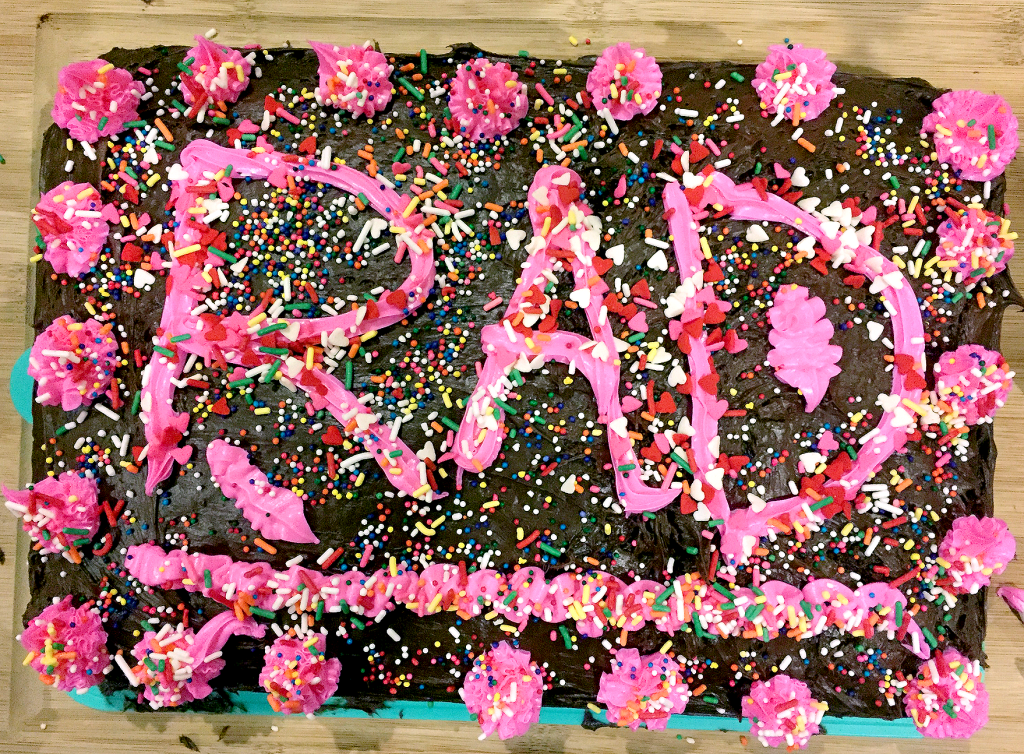 Manda was rustling around in the cabinets last night and said, "I'M GONNA BAKE A CAKE."
We had all the cake fixin's from when I was GOING to bake her a cake for her birthday in January, but she ended up staying up really late the night before or something, and I didn't have a chance to surprise her. I guess we ended up surprising ourselves with this frosting beast we ended up with!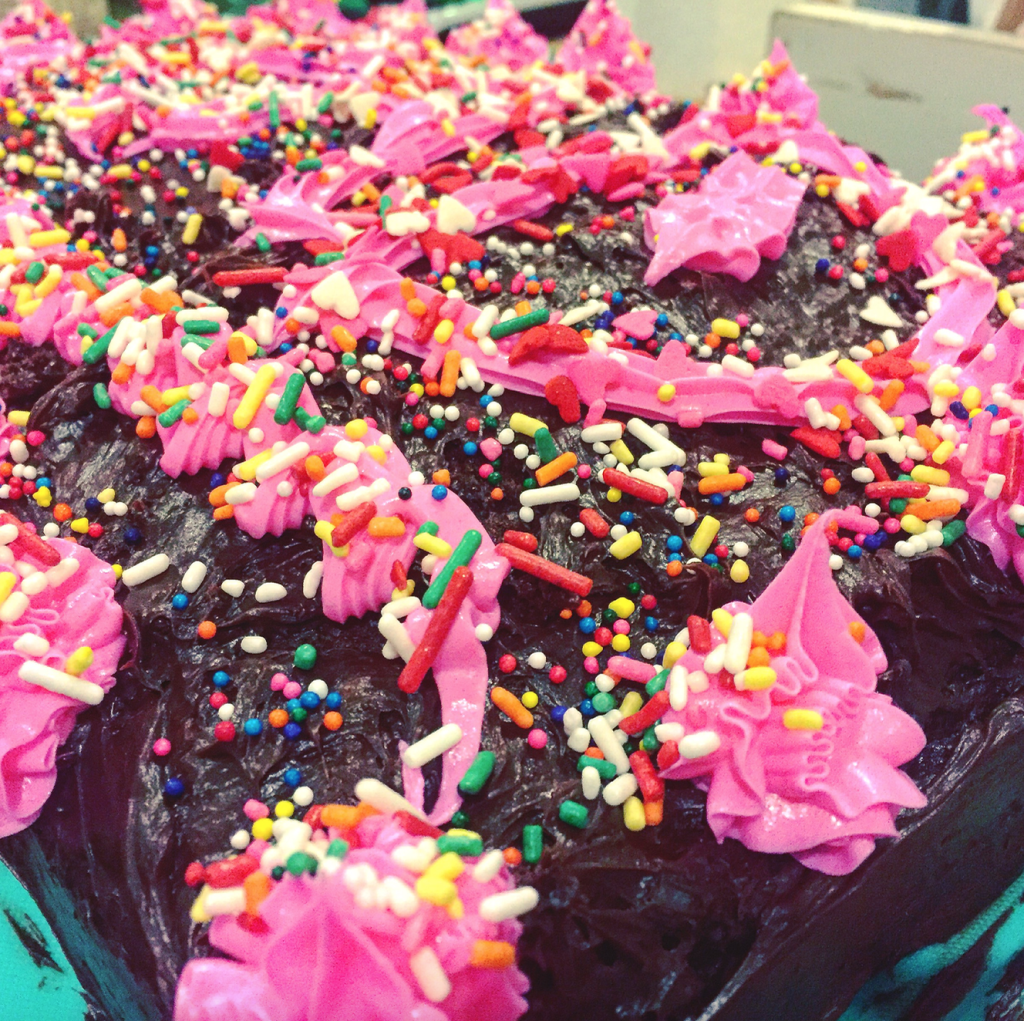 I was responsible for the extra artistic pink blobs all around the edge. Then we wondered what to do with the rest of the pink frosting. I told her to draw something in the middle, like a heart, or write a word.
She ended up writing RAD.
So I hope y'all have a RAD WEEKEND. I'm taking Manda to her first ballet (Swan Lake) on Saturday night, which is her birthday present from me. What should we wear?!