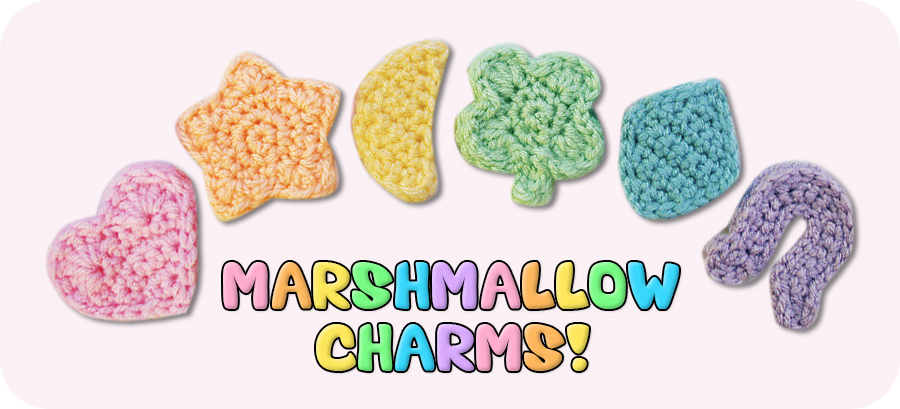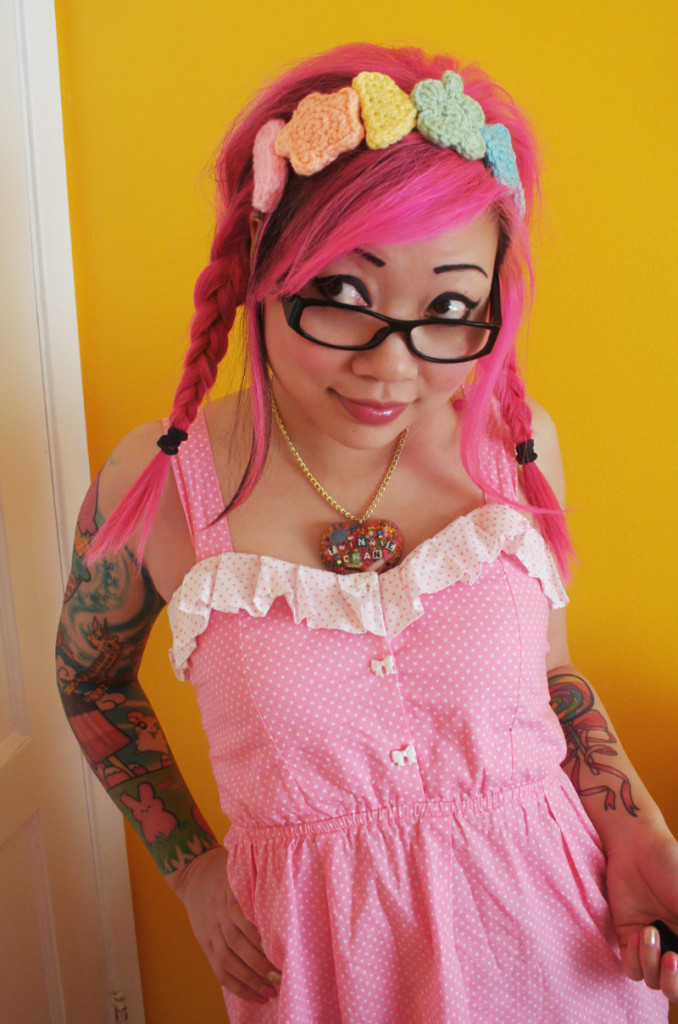 I've made these marshmallow charm headbands in my Etsy shop for a while, and now you can make your own magically crochetlicious accessories! You can use these little charms to make a headband, or separate hair clips, or fridge magnets, or big plush rings, pins/brooches, all kinds of projects!
This pattern is free for 48 hours before I put it in my Etsy shop! (Until noon on Saturday, March 5th.) I think this is a fun way to say thank you to people who follow my blog and social media.
This pattern is now available in my Etsy shop!
I also have a video tutorial on YouTube.
A few words about the yarn. I always used Red Heart Super Saver for this particular pattern, because it came in all the colors I needed. I prefer to use the same yarn brand and line for all these charms so that the gauge is all the same, and I don't have to think about it. The charms are all meant to be approximately the same size, or at least the same height, so that they look cute together. As it turns out, the peach color that I used is now discontinued. Yarn getting discontinued is ALWAYS A HUGE BUMMER to me, and I know it makes people crazy when they find discontinued yarn in a pattern, and they will ask me for a substitute. I wanted to wait to post the pattern until I could find another worsted weight yarn line with all the colors that I wanted. I think some people have mentioned I Love This Yarn from Hobby Lobby, but I have never bought from Hobby Lobby. There are some other worsted weight peach colors like Caron One Pound in Peach and Lion Brand Pound of Love in Creamsicle that you could substitute in, and I'll make that note in the pattern. If you want smaller charms and don't mind spending a bit more per yard, Plymouth Encore Worsted has all the right colors. Oh, also I just started checking out what seems to be Jo-Ann Fabric's yarn line Big Twist, and their Big Twist Baby Yarn has a range of pastels that could work for this pattern, too.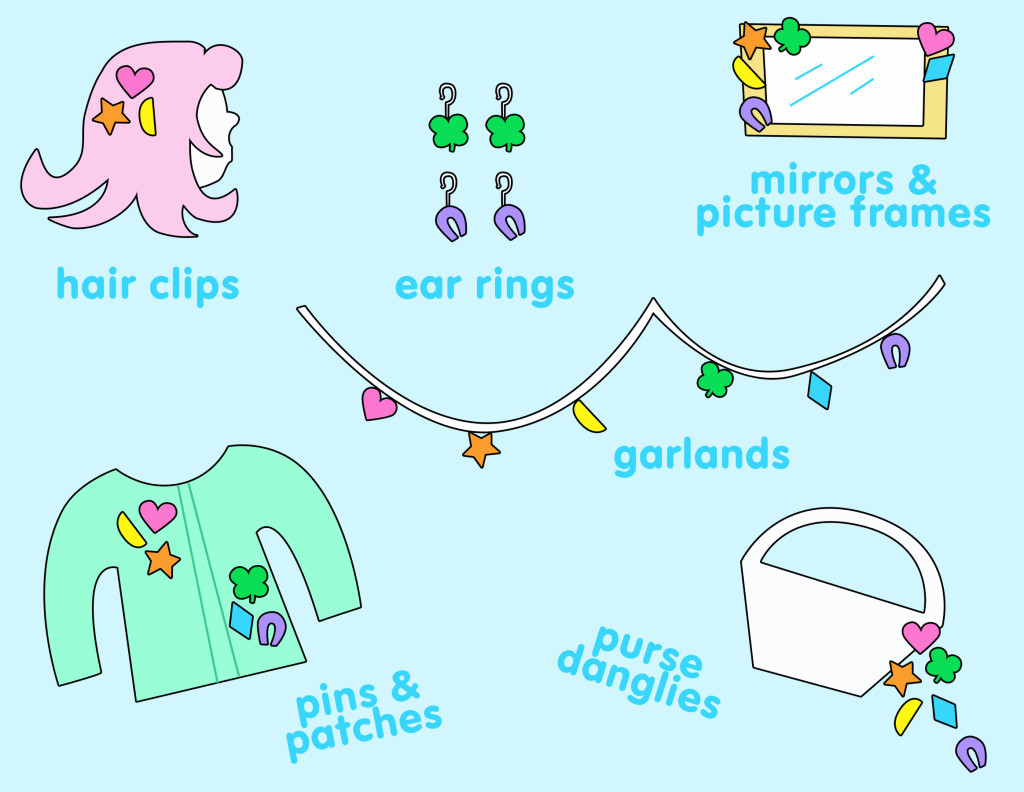 I hope you guys have a lot of fun thinking of new ways to use your charms! That lil clover is perfect for St. Patrick's Day!