Soooooo I know Valentine's Day is only 2 days away, and you probably have all your projects and presents sorted, but I figured I would blog a quick round-up of my patterns for people like me who are super last-minute on the gift-giving (my Mom's birthday dinner is Monday and I still have no idea what I'm doing for her..!).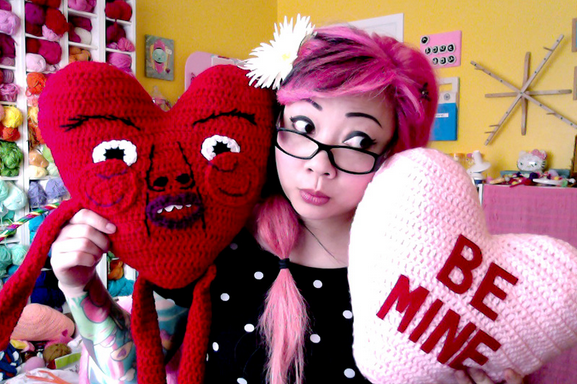 Heart-Shaped Pillow (which I also turned into Ricardio the Heart Guy) – includes video tutorial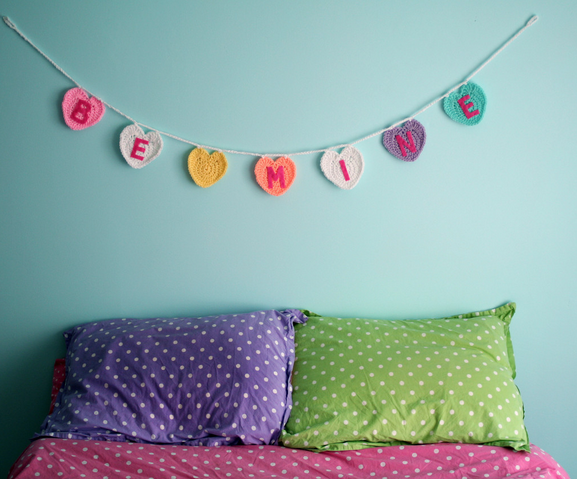 Conversation Heart Garland – the video post is here
Sparkly Heart Lollipop Necklace – can also be stuffed and turned into tiny pastel plush hearts
This set of Valentine's Day sugar cookies is for sale in my Etsy shop, but the heart cookie is free at Michaels.com.
I had really wanted to prep a heart-shaped donut for you guys, but I have a deadline I'm writing for, and I don't think I'll make it!!! Heart-shaped donuts are great for any occasion, though, so it's still high on my list :).