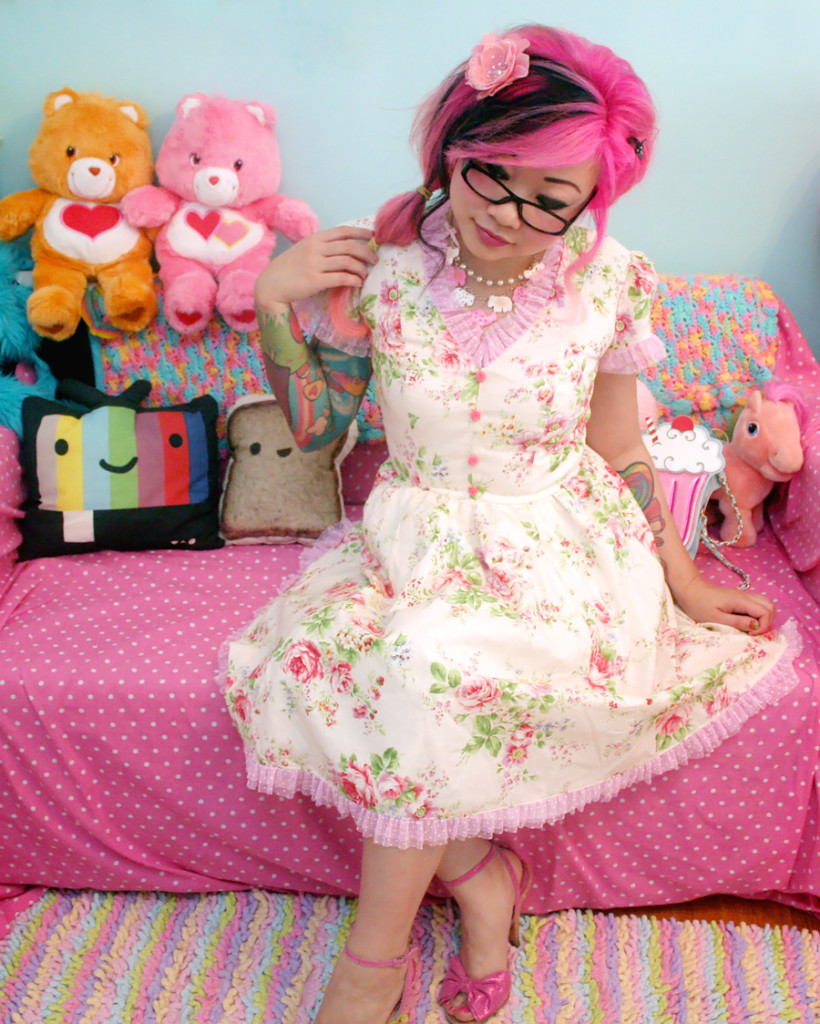 When I saw a photo of the Truly Dress by Wax Poetic Clothing on Instagram, I KNEW IT HAD TO BE MINE. It has all the components of the perfect dress: pinks, flowers, swiss dots, baby ruffles … even the adorable rose buttons.
I was absolutely floored when Johanna, the creator and designer of Wax Poetic, offered to send me a package. I immediately blew up my girlfriends' phones with photos of the dress because I was so astounded, amazed, and grateful! When the dress arrived, it was just as perfect in person as it was online. It fit like a glove (I'm wearing a size small) and is extremely comfortable. The attention to detail is out of this world. Wax Poetic is made in the U.S.A., and Johanna is also the designer of another company (not sure if she wants me to reveal that!), but I'm so super duper extremely supportive of her personal passion project!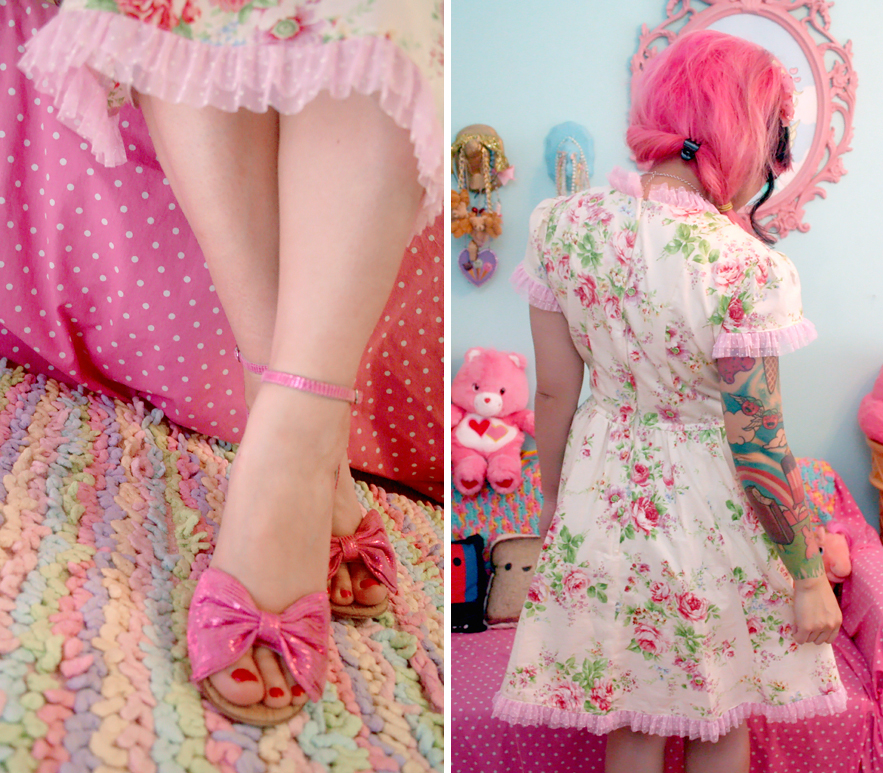 I paired it with some Betsey Johnson heels I wore to my brother's wedding a million years ago, a sweet cookie necklace, and a cute milkshake bag that I believe I bought on ModCloth. I'm ready for a tea party with some girlfriends or a cute dinner date! Who's taking me out?! She sent me another dress, too, which I will show you guys really soon!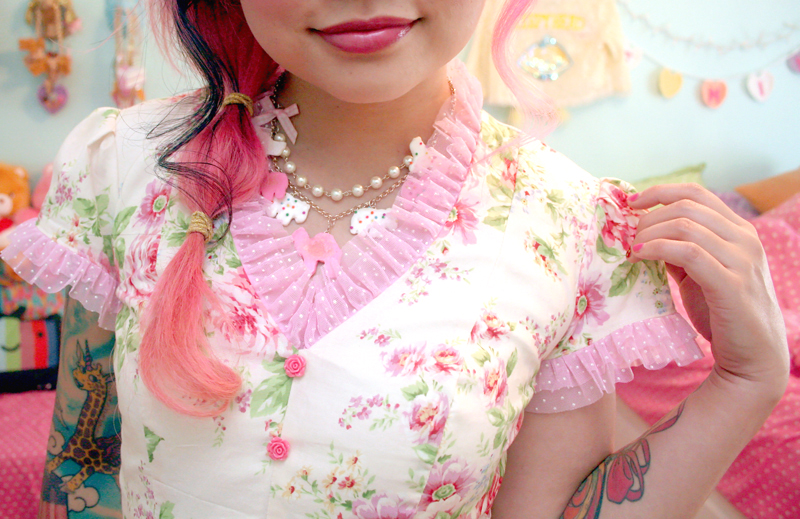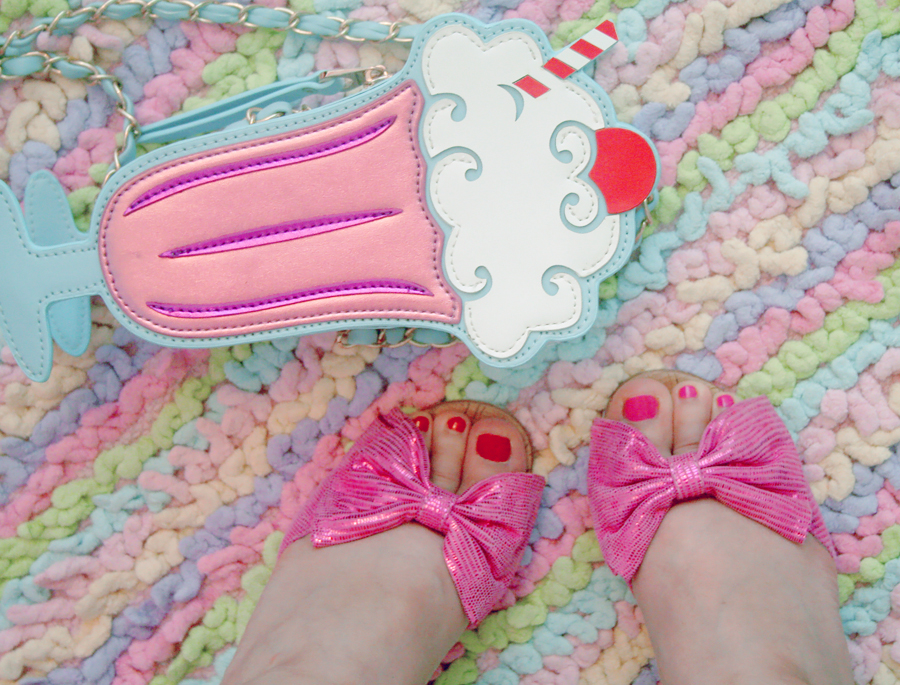 *****