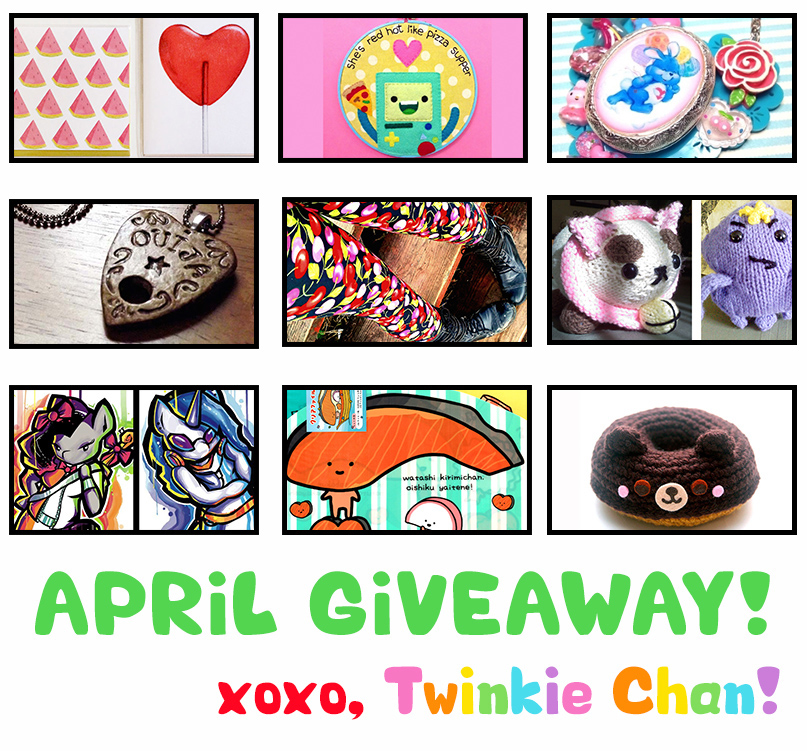 Hey guys! Sorry it's been a week since my last post!! I've been working on my book, taking care of Bibi who is wearing the cone of shame after cutting her face on something mysterious, and also I listed a bunch of yarn in my Depop shop which is all almost gone already (yay!) but it took a long time to package up and ship out! So now let's have our fun monthly sponsor giveaway! I moved it back a couple days cuz I know a lot of you were probably getting your taxes done. It's time to relax and check out some fun shops! Thanks so much to my generous sponsors for offering us these wonderful goodies!  ONE lucky winner will receive:
1. A custom pair of Juicy Cherry Leggings from The Geek Garden made with buttery soft lightweight cherry lycra in your size!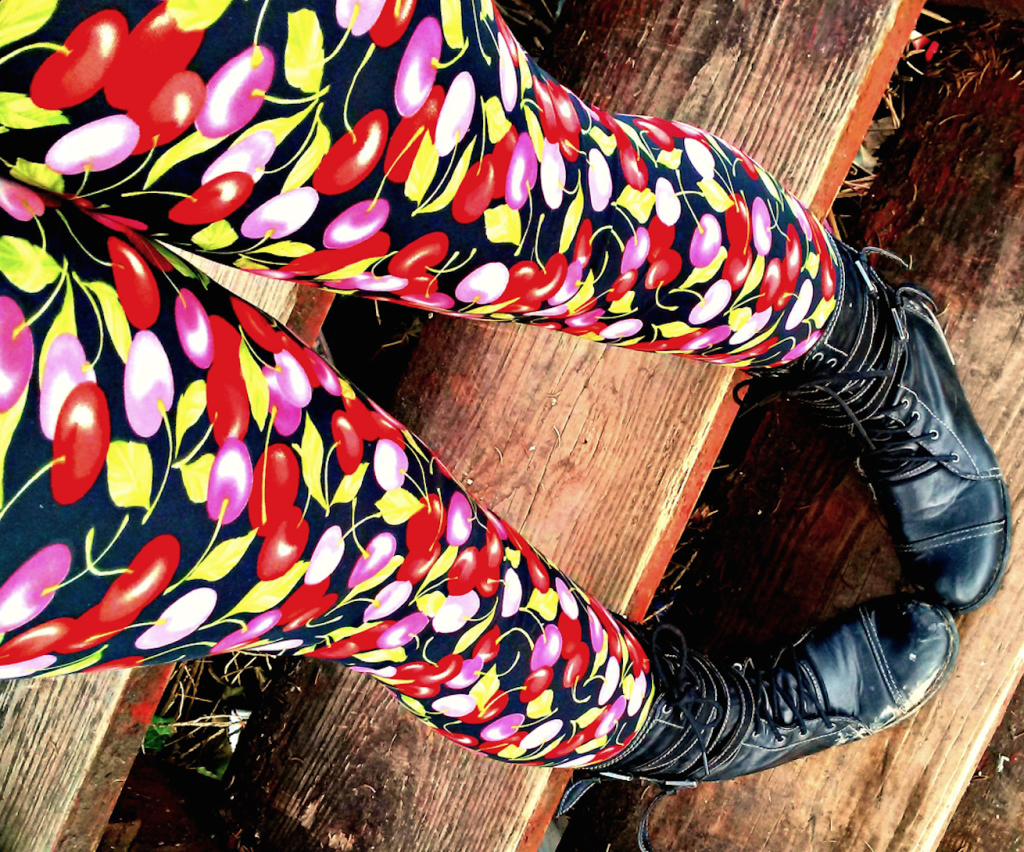 2. A super adorable vintage-toy inspired necklace made by NiftyVintageNecklace.
3. A selection of new Sanrio Kirimi-Chan Stationery designs: Sanrio Kirimi-Chan Die-Cut Sticker Sack, Sanrio Kirimi-Chan A5 Notebook (sized 6″ x 8″) and Sanrio Kirimi-Chan Mini File Folder Set (set of 2, sized 6″ x 8″) from Kawaii Depot! Check out all their cute new items here! You can also find special offers and discounts here!
4. A $15 gift certificate to Iggy Starpup! I have one of her hoops hanging in my kitchen. I need to blog about my new coffee cart! (Those statements are related.)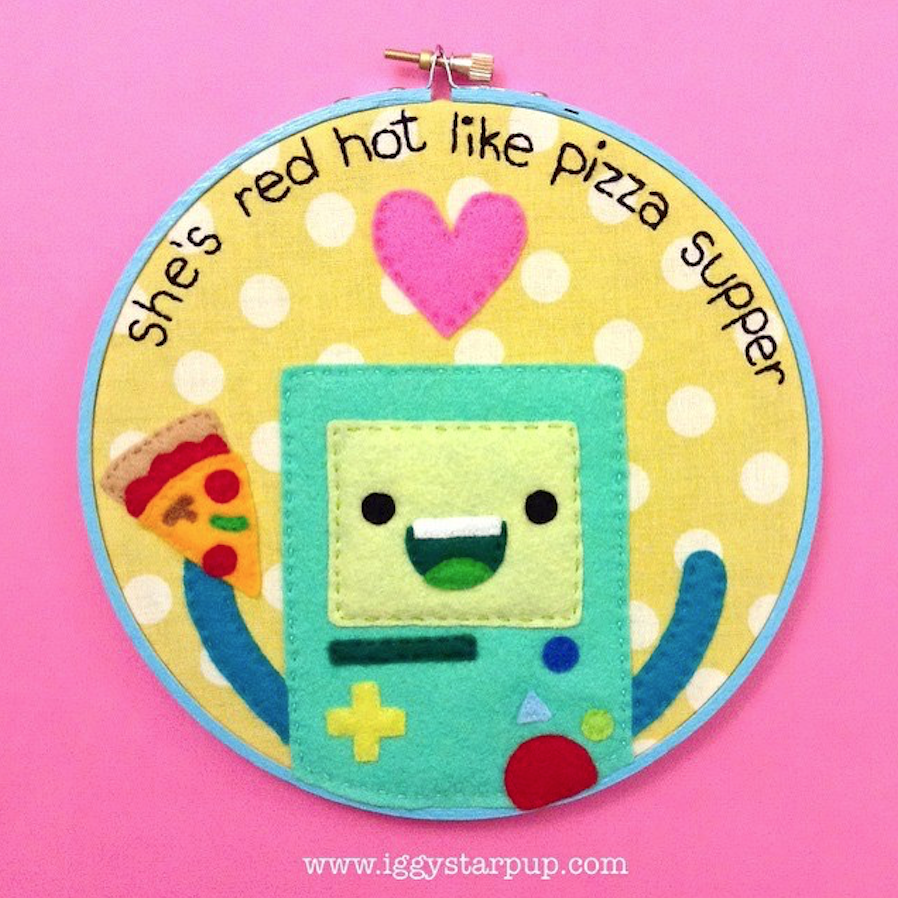 5. A $15 gift certificate to Knit Kritters! She is also offering 5% off in her shop with the code FACEBOOK5 until April 30th.


6. A gorgeous new Ouija necklace that is designed, hand-cast, and hand-painted by A Little Geeky!
 7. A set of two colorful music prints from Jake Romano. Each is 11″ x 17″.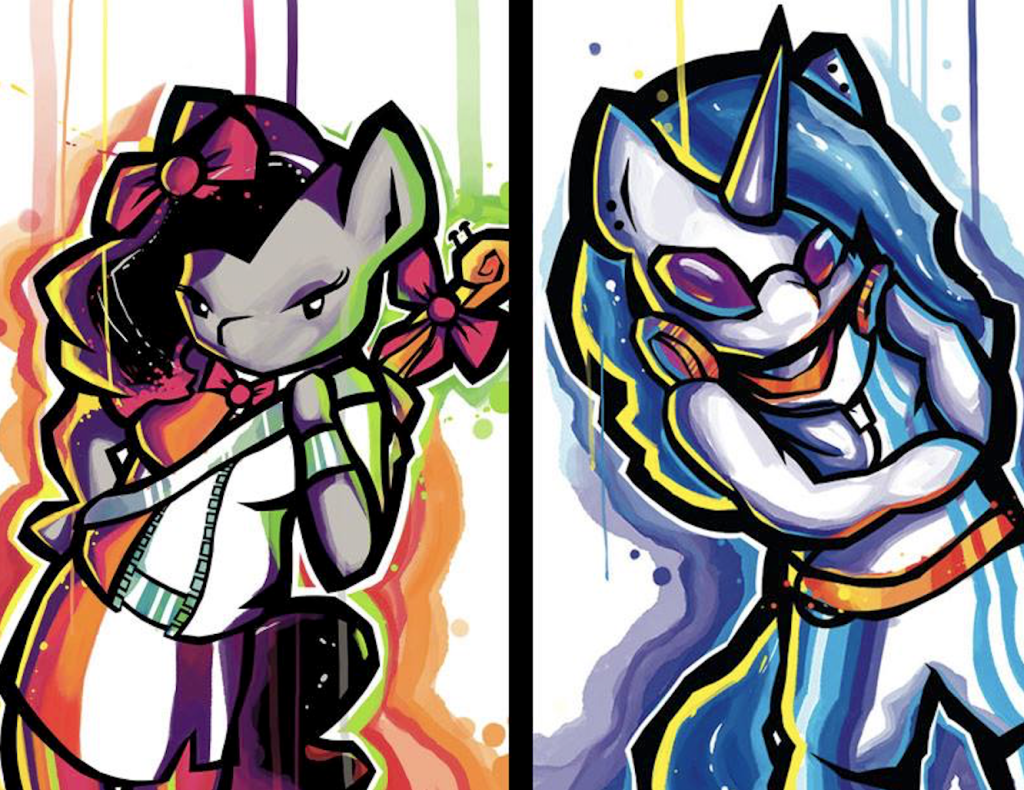 8. A four-pack of cute food-themed greeting cards from Nellie Le. Twinkie Chan readers get 20% off any order with code: TCAPRIL15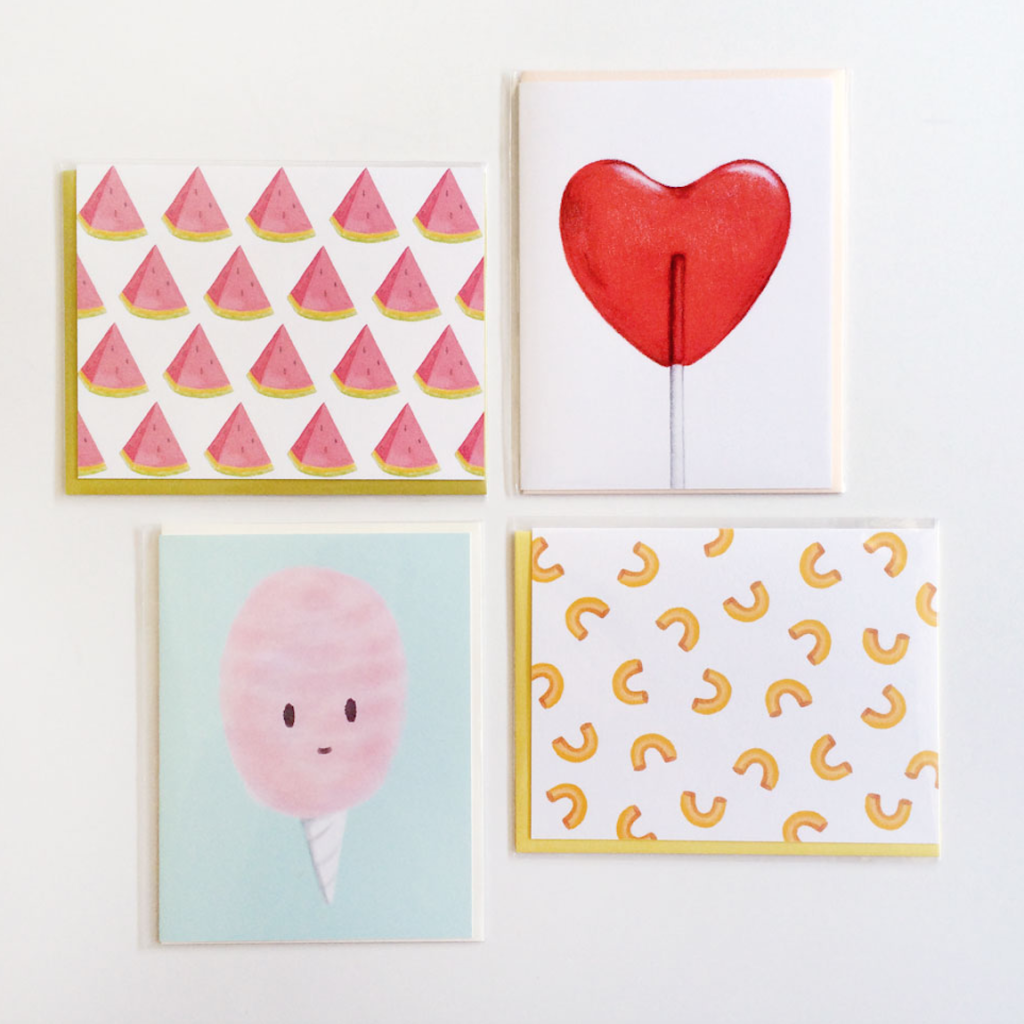 9. I'll throw in my hat this month to make the gift-pack an even 9 items! I'm giving away one crocheted chocolate bear donut. I can throw in some hair clips if you wish so you can wear him on your head (I do!) but you can also use bobby pins!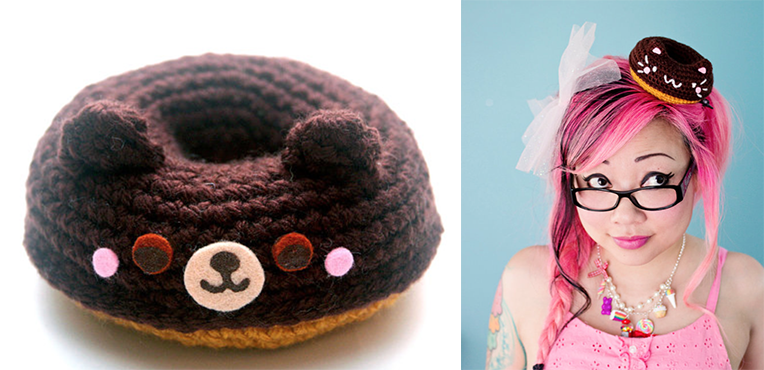 Just follow the Rafflecopter widget below for all of your chances to win! (p.s If you are new to Rafflecopter and think it's weird, I just ran into this hand dandy guide.)
a Rafflecopter giveaway
Giveaway is open worldwide, for ages 18 & over, and will run for a week until next Friday night, April 24th, at midnight PDT. Winner will be chosen randomly via Rafflecopter/Random.org, and winner must reply to my email within 24 hours, or I will randomly choose a new winner. No purchase necessary. Good luck!
P.S. Please make sure my email address can get through your spam filters! I will only be contacting winners via email.
twinkie@twinkiechan.com
P.P.S. NO giveaway accounts! Thank you!