I'm super sorry I don't have time this year to create a new pattern for Easter, but don't forget that I have two patterns from years past that you might enjoy!
Mini Chocolate Easter Bunny (with video)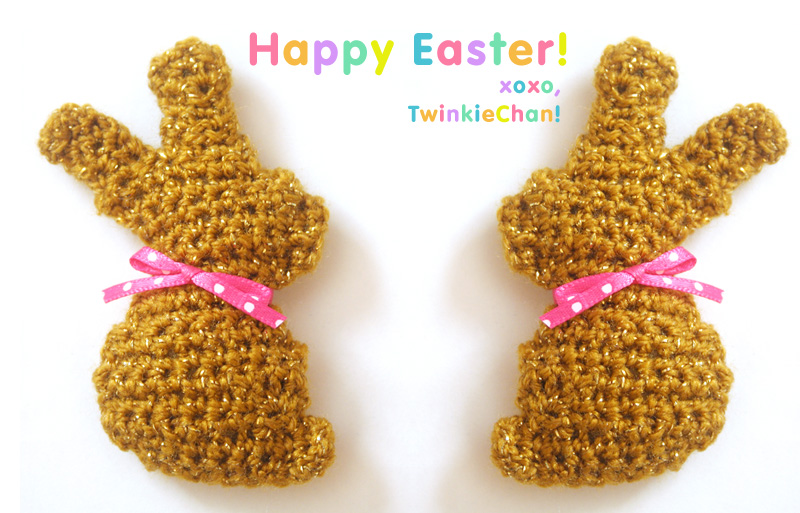 … and my cute collab with Normalynn of Crochet Cake Sachets: Panorama Easter Eggs!
Oh! I almost forgot about my Jelly Bean Scarf!