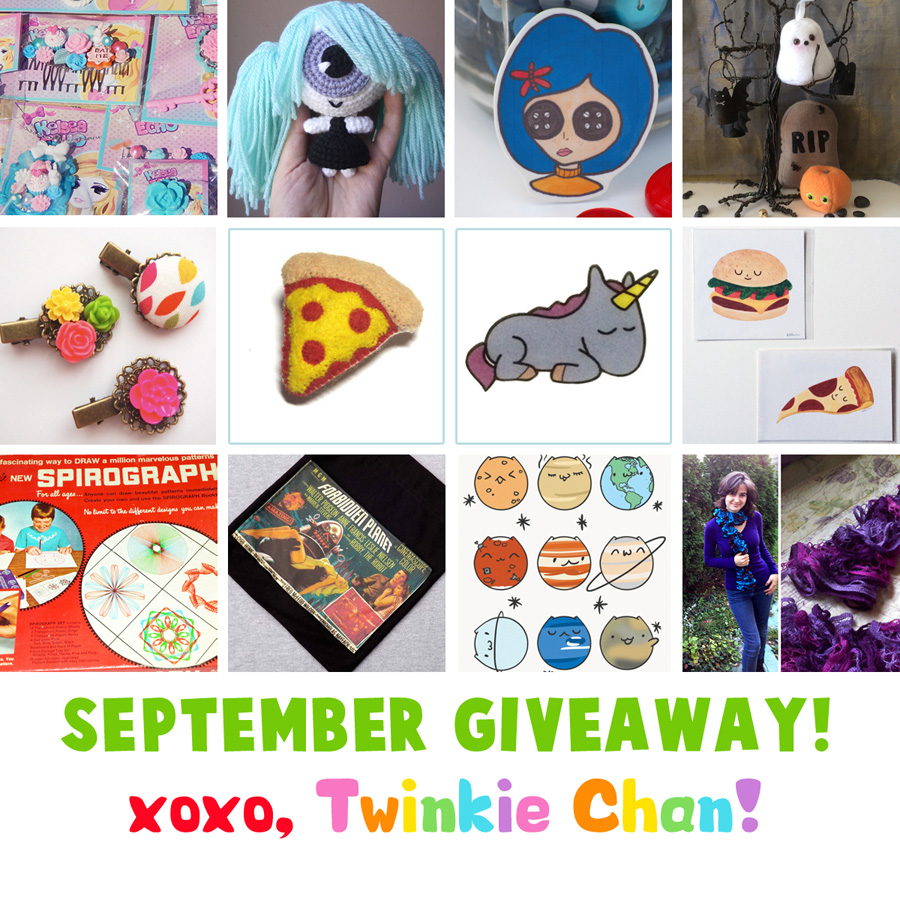 Hi! It's the 15th of the month, so it's time to launch a new blog sponsor giveaway! This is the most prizes we have ever had!
Thanks so much to my generous sponsors for offering us these wonderful goodies! One lucky winner will receive: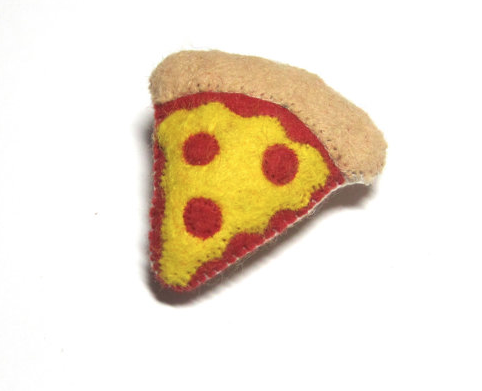 1. Cute and yummy felt pizza brooch from Clairey Lou Creations!
2. Scrumptious Delight has made a sweet set of Halloween themed plush for you, which includes a tombstone, a pumpkin and a cute little ghost! For another chance to win a set of Halloween plush there is a giveaway on SD's Instagram http://instagram.com/scrumptiousdelightplush. If you are feeling crafty and would like to make your own tombstone,  check out her tutorial: http://www.mrxstitch.com/plush-delights-halloween-plush-tutorial/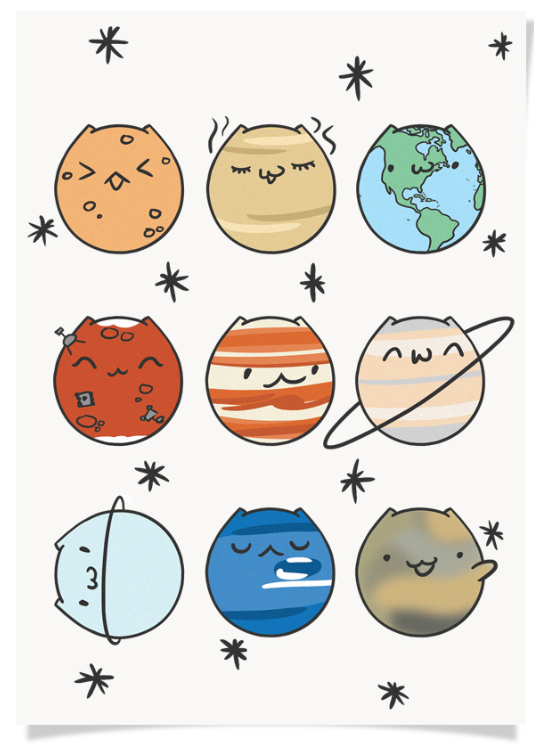 3. Planet Cats! An adorable 5 x 7 inch print from The Pink Samurai! The Pink Samurai also has an embroidery workshop offered through LeafDistrict, a site that connects artisans with people who want to learn new crafts and skills, on Saturday, September 20th at Craft in Austin.  There will be a swag bag full of supplies and super cute goodies!  Here's the link to sign up: https://leafdistrict.com/product/intro-to-embroidery/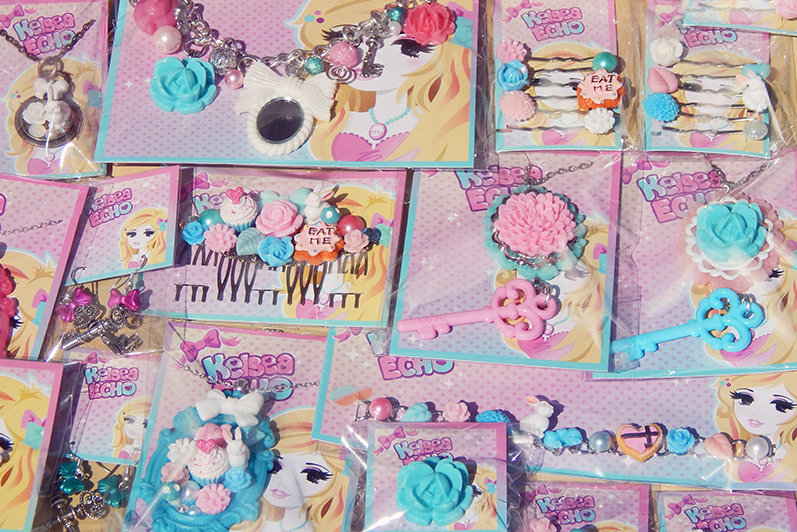 4. A $30 gift certificate to Kelsea Echo, wearable treasure for the cute at heart! She just launched her shop two weeks ago, so everything in it is from her new Wonderland collection! She also has a coupon code for you guys: TWINKIE10 for 10% off your entire order, no minimum!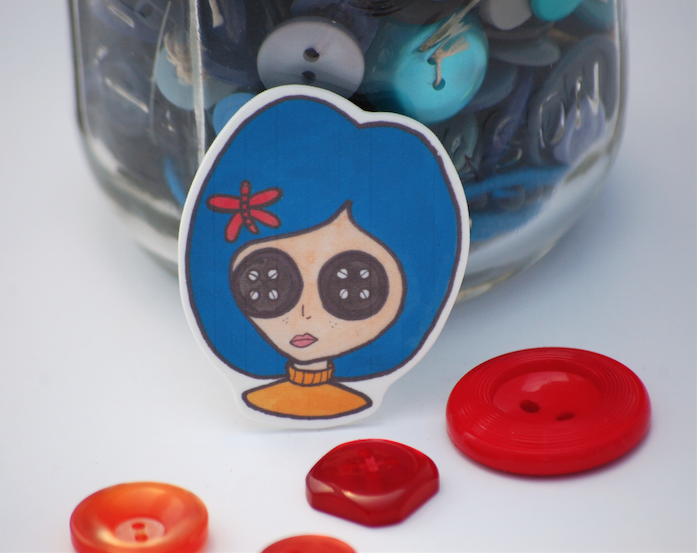 5. Get into the fall/halloween holiday spirit with one of Scrawny Girl's Coraline brooches! It's handmade from shrink plastic and based off one of her illustrations. Aaaand, through the end of the month, she's offering 15% off her sticker of the month club memberships with the code: PUMPKINSPICE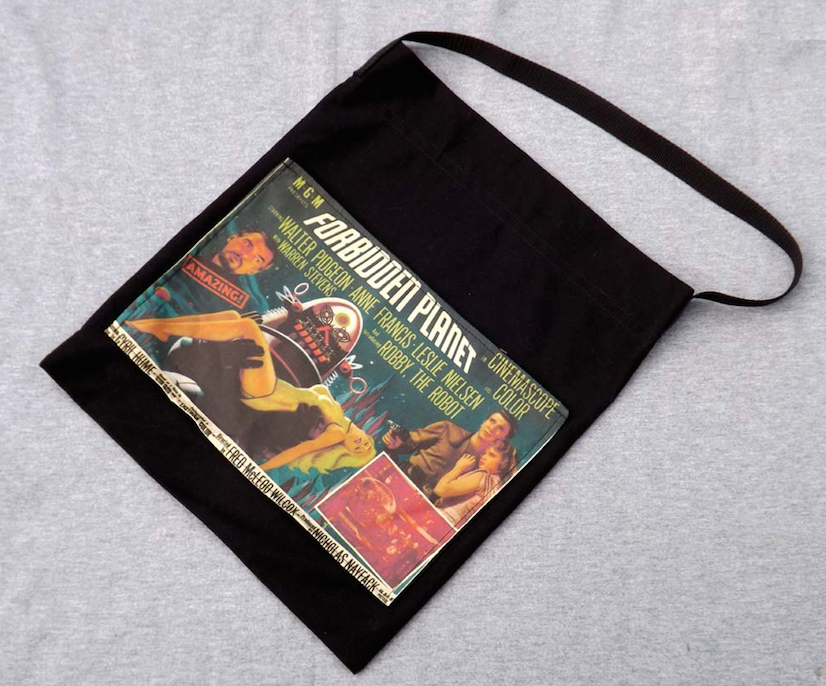 6. A Forbidden Planet market tote from A Little Geeky!  This awesome 14″ x 16″ super durable brushed twill market-style tote bag has a custom printed vintage Forbidden Planet movie poster pocket!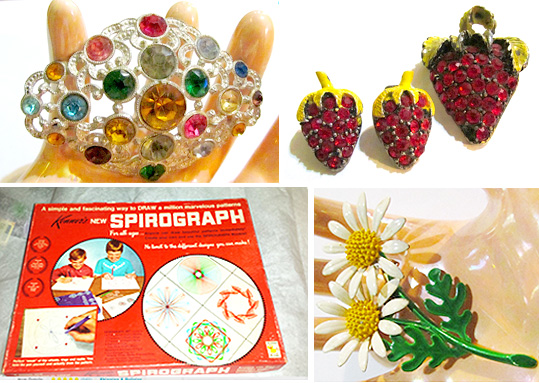 7. $30 gift certificate for any jewelry or lighter in Delicia's Castle! She is currently having a 10% off everything sale in her shop with the code: sunnydays.  She also sells at the Kansas City, MO West Bottoms First Friday event in Nook & Cranny.  Their next show is October 3, 4 & 5.
8. Burger Dude print (5 in x 5 in) and Chill Pizza print (6 in x 4 in) from Nellie Le!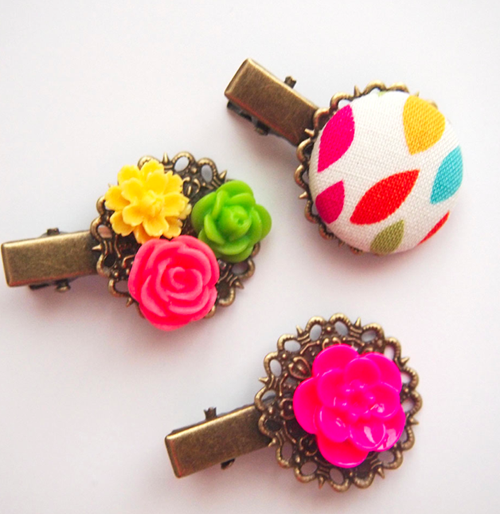 9. A cute set of hairclips from Glamasaurus with one handmade fabric button and assorted flowers on alligator clips! These are great for holding back those stray hairs that love to get in your eyes. Glamasaurus is also having a sale: spend $25 and save $5 with the code "25FIVE9".  Expires Sept 29th!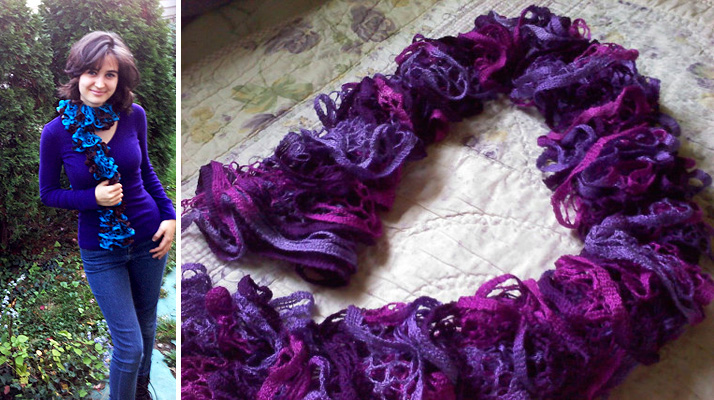 10. Colorful ruffle scarf from Knit Kritters! She will message the winner with color options, so you get to choose!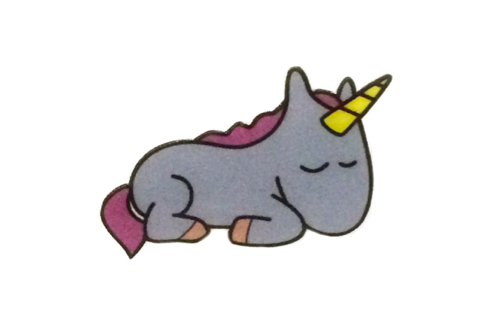 11. Sleeping Unicorn brooch from Unicorn Crafts! Shhh, this little unicorn spends all day working so hard being adorable that he needs a nap. Sleep little guy, sleep. Measures 1.46″ at its widest and 0.79″ tall. Resin coated.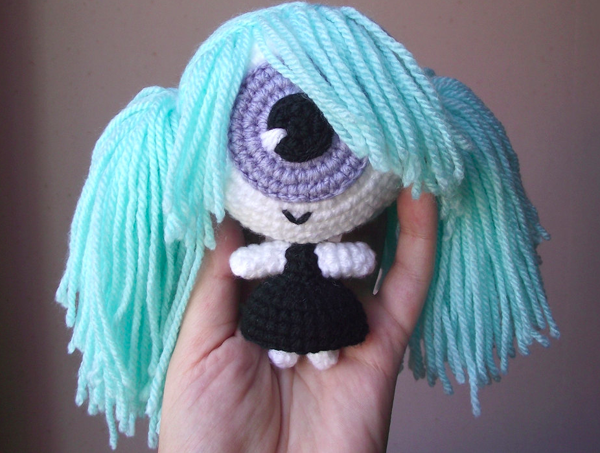 12. A 20€ gift certificate to use in PetitsPixels Etsy shop, which is filled with handmade creations and crochet patterns!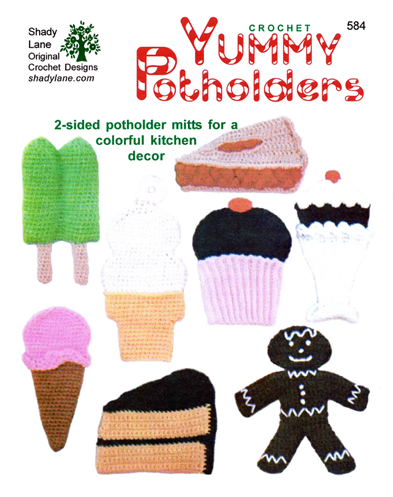 13. Shady Lane – home decor crochet patterns –  is not participating in the giveaway, but would like to offer you guys 15% off in her shop with code: twinkie.
Just follow the Rafflecopter widget below for all of your chances to win! (p.s If you are new to Rafflecopter and think it's weird, I just ran into this hand dandy guide.)
Giveaway is open worldwide and will run for a week until next Monday night, September 22nd, at midnight PST. Good luck! P.S. Please make sure my email address can get through your spam filters! twinkie@twinkiechan.com
a Rafflecopter giveaway