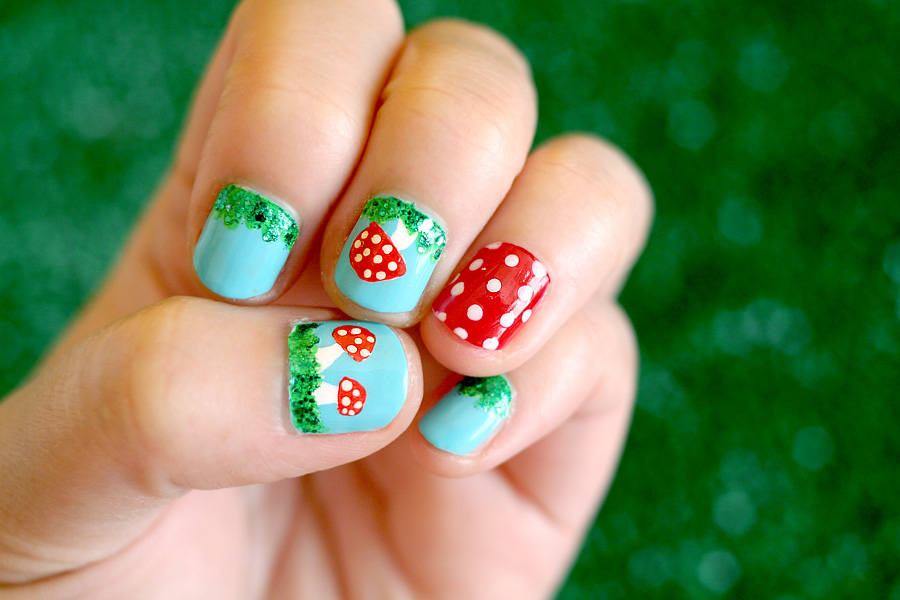 I haven't done my nails in a little while, but on Friday, Manda came over, and we went on a 5 mile walk around Lake Merced, and then painted our nails and watched Coyote Ugly!
I saw some mushroom nail stickers on Etsy and was inspired to try painting some toadstools on my own.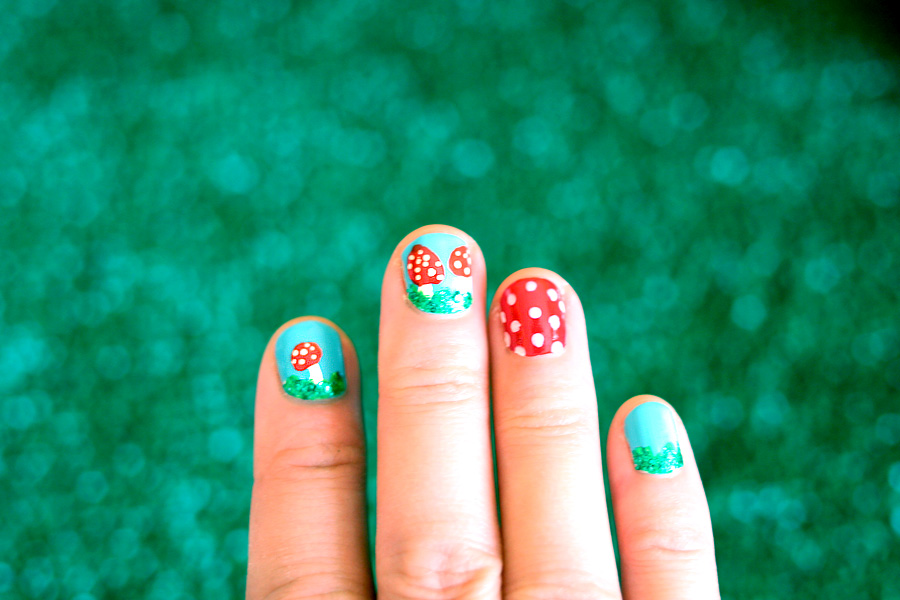 Obvs, I am not the greatest nail artist in the world!! But what I did for the toadstool nails was paint the base color first (the light aqua), and then I used white acrylic paint and a tiny paint brush to paint out all the mushrooms and grass. The white background helps the colors pop on top. Then, I painted in the red toadstool tops with acrylic paint, and also some light green grass. After that layer dried (acrylic paint dries pretty quickly), I dotted on the mushroom spots and then gave the grass some dark green glitter polish to make it pop. Then the whole thing got a top coat of Seche Vite.
I really like how they turned out!!! I have magical forest fingers!