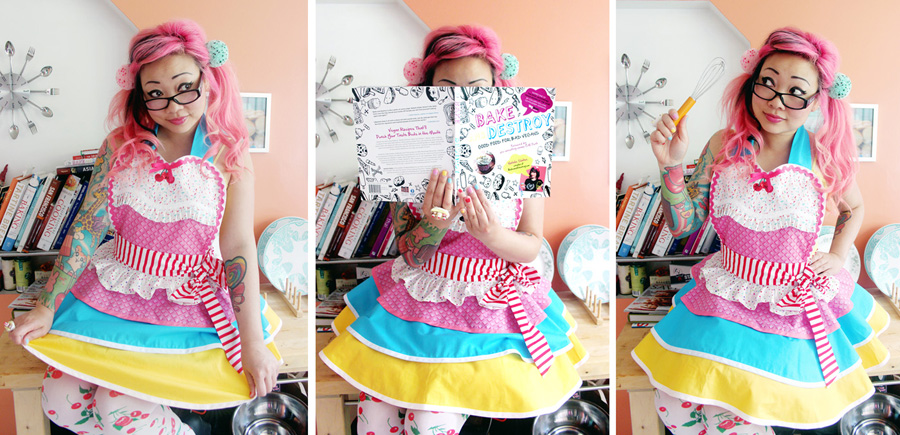 Dottie from Dottie's Diner asked if I would model an apron for her, and after checking out her shop, I said, yes of course of course!!! She also sent the cherry thigh-highs as well as a cute tutu to go underneath. So thoughtful!
I ended up shooting the apron on two different days, because I thought I had a hair-fail on the first day. On Instagram I said that I was trying to channel bad-girl-hair but ended up with princess-hair, but let's be honest, it's kind of finger-in-socket hair, which is my specialty.
So the next day I switched up to pig tails, which I haven't worn in years!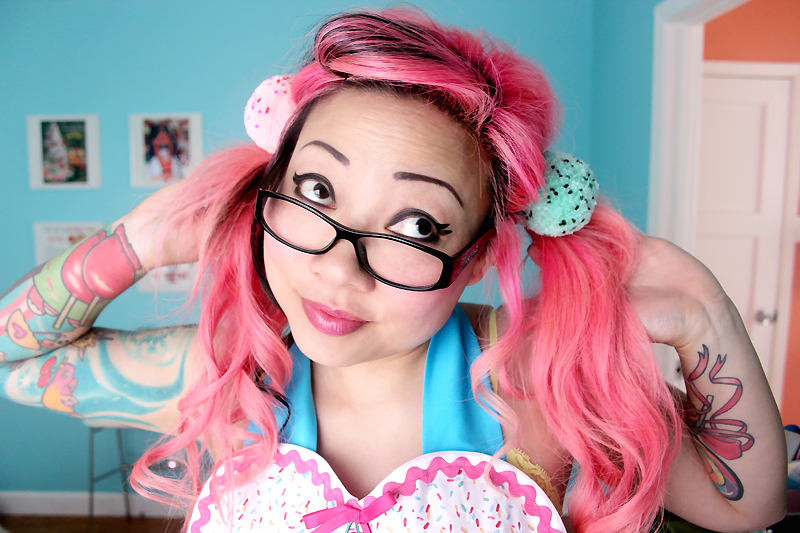 I bought some cute ice-cream-themed hair-pompoms from AntiPastel a few weeks ago, and this seemed like the perfect moment to bust them out!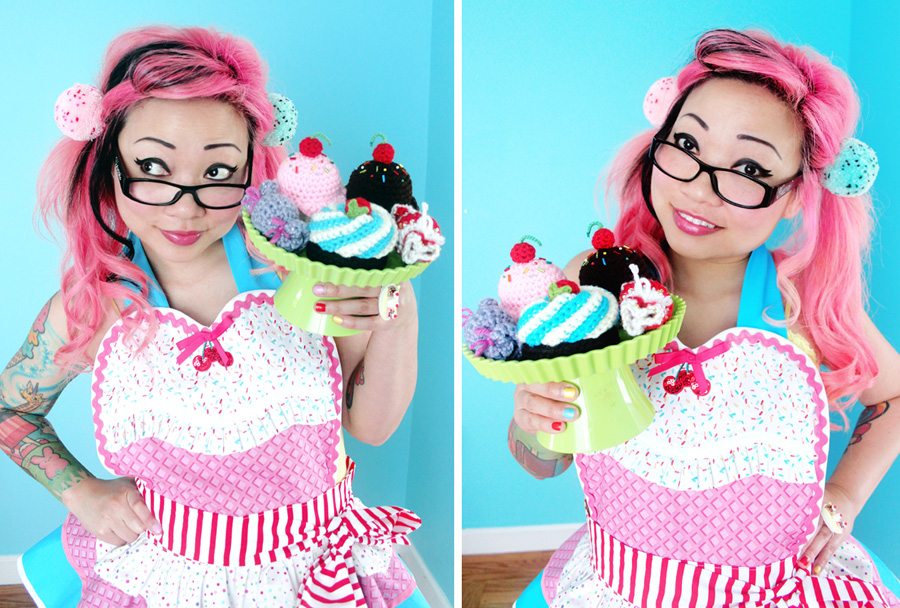 Also on the ice cream theme: this bad-ass banana split knuckle-duster by my buddy Fatally Feminine!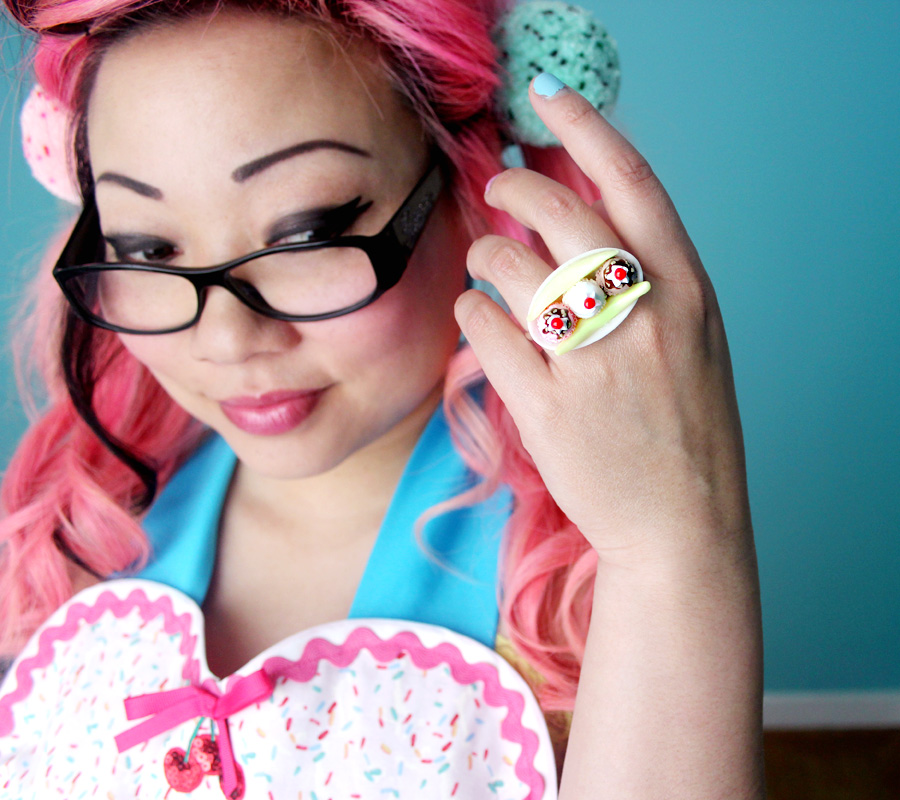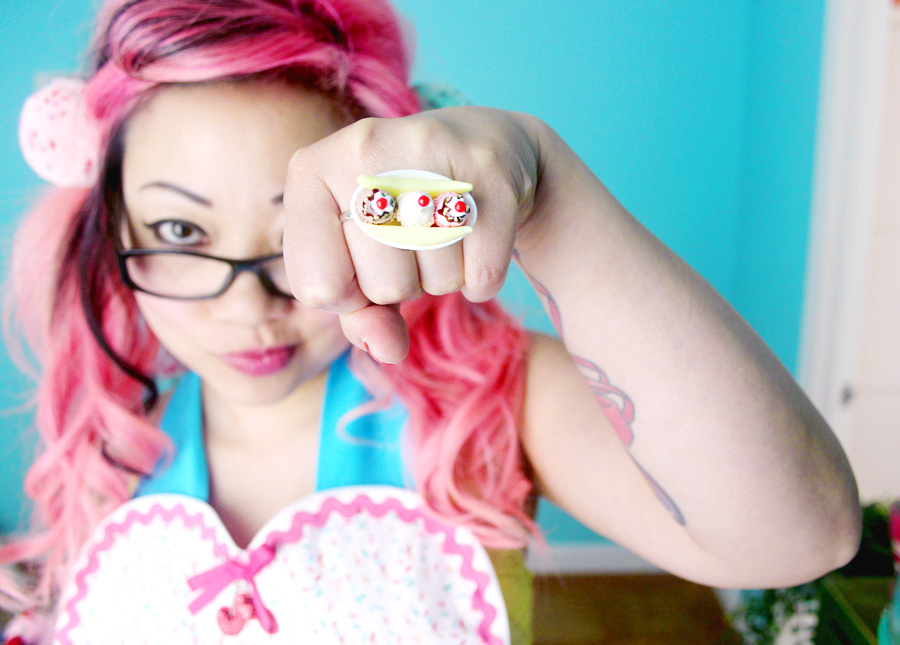 Here's a shot of the shoes I was wearing that didn't really appear in any of the photos. Oh well! They're cute anyway!
Aside from being able to keep the apron, I was not compensated for posting about Dottie's Diner in my blog. My main task was to help provide some photos for her shop, but I just needed to underline the quality of and detail of her aprons, from the layers of ruffles, to the sequin cherry on top, to the cute ric-rac, to the excellent craftsmanship. These are sturdy aprons that will last you forever!!