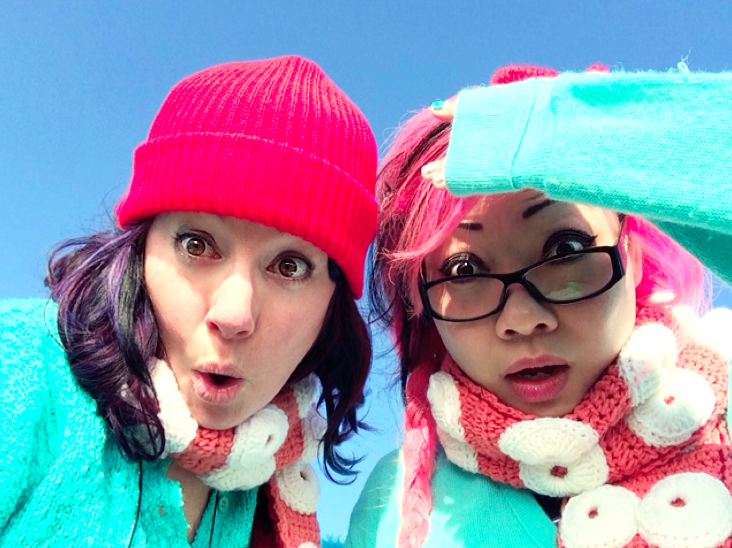 Did you guys get into any fun adventures this weekend?
I've been trying to catch up on my Etsy orders (burger scarf is taking forever!!), and Manda also spent the night at my house. We had drinks on Saturday night (p.s. "Purple Hooters" are gross) and then brunch today (I LOVE HASH BROWNS). I also kidnapped her to the beach, where we had a little funny video & photo shoot. Here's a snap shot from Manda's iPhone! Much more goofiness and silliness on the way!!
Stay tuned this week! I'll be launching a giveaway for a fun crafty book! And I'm gonna try my best to get a free Easter-related pattern up on the blog!