Mollie Makes "DIY FASHION" bookazine is out now! It 132 pages of people's photos of their closets and favorite outfits (including me), and q&a's about their style influences and how they add their own DIY touches. There are also 12 projects inside to help you accent your own wardrobes, including a brand new crochet pattern by me for Frosted Animal Cookie brooches!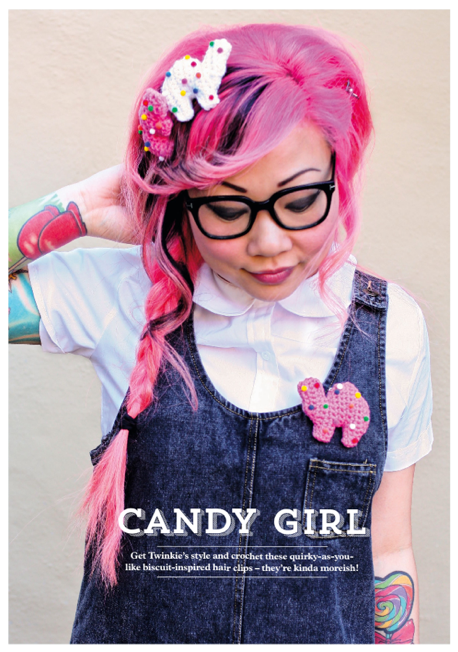 I am really not great with technology, but you can either purchase a hardcopy from the link above, or you can get on your iPhone or iPad, download the Mollie Makes app for free, and then purchase the DIY Fashion issue inside the app.
Have fun! I've been looking at the bookazine in my iPhone (I don't have an iPad), and everything is kinda tiny, but I can tell there is a lot of neat stuff inside. Some of these girls' houses are AMAZING! I had a really tight deadline for submission, which pretty  much meant, I didn't have time to pick up the house much (doh!), so I took photos outside. My garden is not so green right now, so I ended up next to a wall. Not my 100% ideal for a colorful backdrop, but, you work with what you got!