Hi Gang!!!
It's the 15th of the month, so it's time to launch a new blog sponsor giveaway! Thanks so much to my generous sponsors for offering us these wonderful goodies! One lucky winner will receive:
1. A free one-year print subscription to Crochet Today Magazine! That's six issues, each filled with more than 25 fun patterns! Learn more at crochettoday.com.
2. I'm super excited that you guys could win SNACKS for the first time, from Blippo.com, a super kawaii shop with all kinds of accessories, stationery, and candy! Prize includes Puccho Chewy Grape Candy, Puccho Chewy Mandarin Candy,  Lotte Dual Chocolate Wafers, Peko Sweets Candy Box, and Pocky Biscuit Sticks in Strawberry!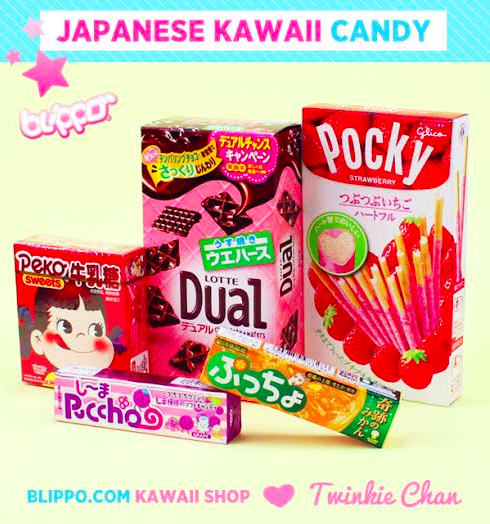 3. A totally ridiculously way amazing package from Scrumptious Delight! I have bought plush from her A LOT. She is genius. The Scrumptious Delight prize is a selection of plush sweets. It consists of a cotton candy, a chocolate chip cookie, two marshmallow key chains a bag of five jelly beans and five post cards, all in plush, of course!
4. Super sweet panda brooch from Glamasaurus! The panda brooch is made with imported fabric that is set in a bronze setting with clear jewelers resin. It is accented with a cute resin bow and hanging from the setting are 2 glass beads and a shell heart.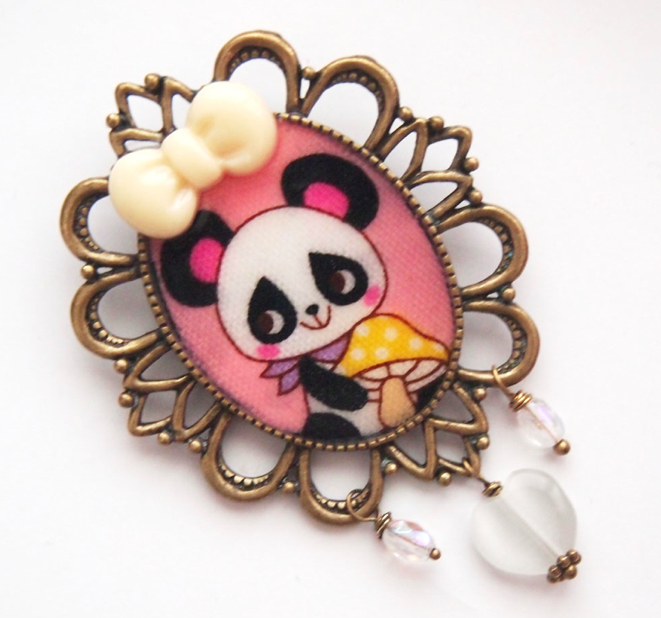 5. A 20€ ($27) gift certificate to PetitsPixels. a shop filled with cute amigurumi and other fun accessories.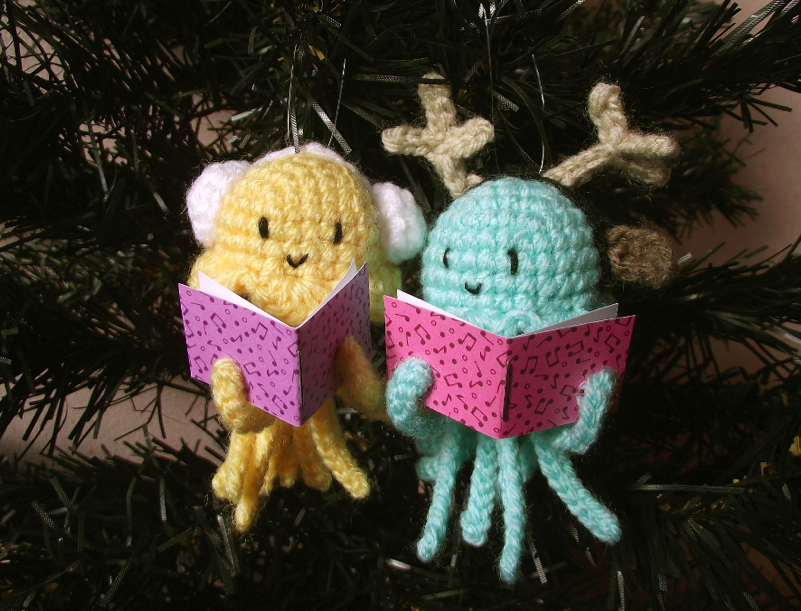 6. Super adorable hair clip by Dina Fragola! Cupcake charm, brass filigree, and cute flowers!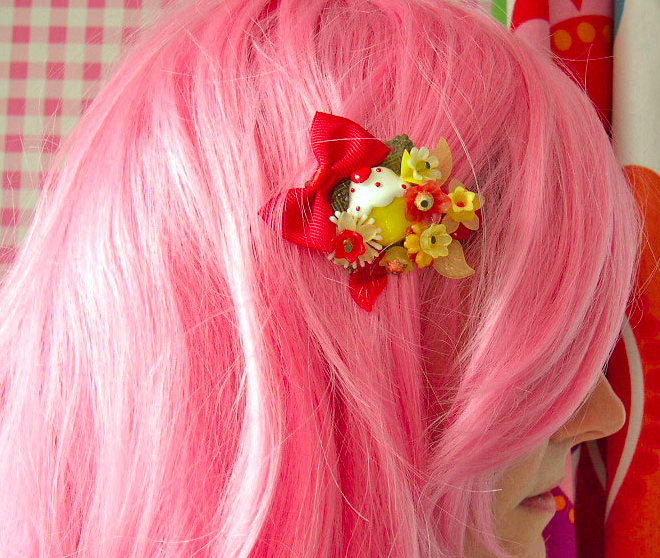 7. A free copy of Wizard of Oz Crochet, by my buddy Kristen Rask of Schmancy. This book/kit just came out about a month ago, and I contributed two patterns to it: a Lollipop Kid, and the Wizard himself! It comes with yarn and a crochet hook!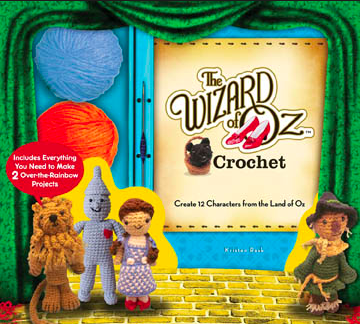 Just follow the Rafflecopter widget for all of your chances to win! (p.s If you are new to Rafflecopter and think it's weird, I just ran into this hand dandy guide.)
Giveaway is open worldwide and will run for a week until next Sunday night, December 22nd, at midnight. Good luck! P.S. Please make sure my email address can get through your spam filters! twinkie@twinkiechan.com
a Rafflecopter giveaway