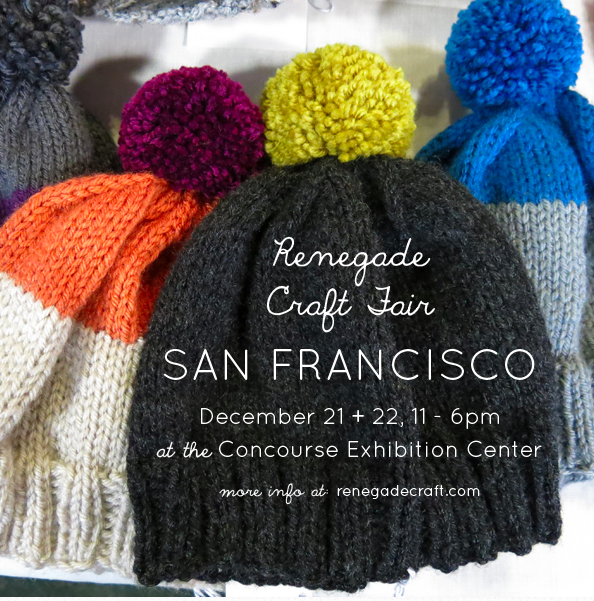 Save some time next weekend to attend the greatest show on Earth: Renegade Craft Fair San Francisco! December 21-22, 11am-6pm. My booth is right up near the front of the Concourse Exhbition Center, and I'll be bringing back my gingerbread house set-up!
If any of you are already on the Renegade mailing list, you have noticed this:
I'll be creating a little extra sumthin sumthin for you to guys to take a picture with…… it'll be a SURPRISE!