I'm super duper excited about this Yummy You! collaboration with one of my favorite jewelry makers: AthinaLaBella.
I have been one of Athina's customers for some time now. All her pieces are so sweet and sparkly and decadent, and wouldn't you know it, she is the sweetest as well!
When my business partner and I were chatting about potential collab collections, I immediately thought of Athina. We NEEDED some of her fabulous candy heart necklaces!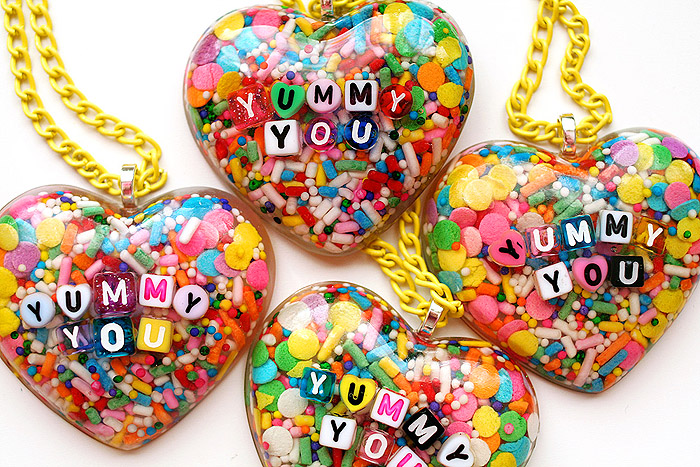 If you are at all interested in snagging one, I suggest you do it right now! We have a very limited number of these super special handmade treats. The necklaces come in three different styles – Pink Glitter, All Sprinkles, and Iridescent Glitter – but each is still one-of-a-kind, just like you!