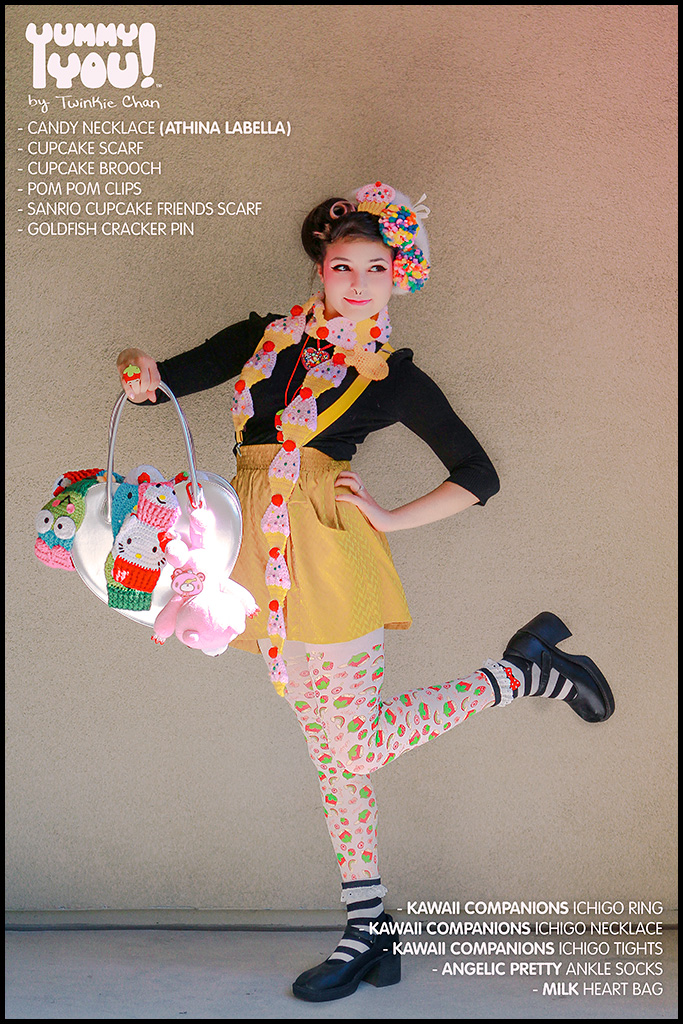 I'm so so so so excited to show you guys some photos from an amazing day with adorable model Shannie Bee and my buddy Marissa/Crazy Spork I Am who was the photog and stylist for the day.
We'll be releasing shots from a different outfit and location each day this week on the Yummy You! Facebook page (and here, too!).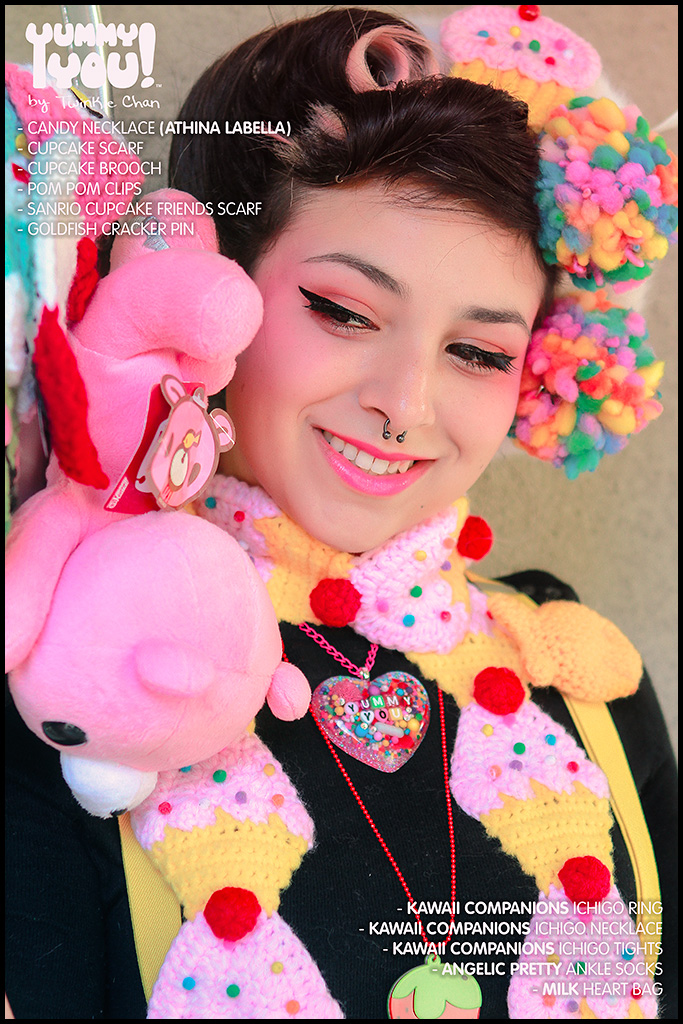 We combined Yummy You! items, my handmade items, Marissa's handmade items (Pizzacato Kei), and pieces from Shannie's and Marissa's wardrobes.
There were so many amazing shots from each outfit, but I did my best to pare them down to about 3 shots each, so as not to overwhelm you at first!
I can't wait to show you everything else!
(p.s. the candy heart Yummy You necklace will be available in the Yummy You shop in the next few days!)