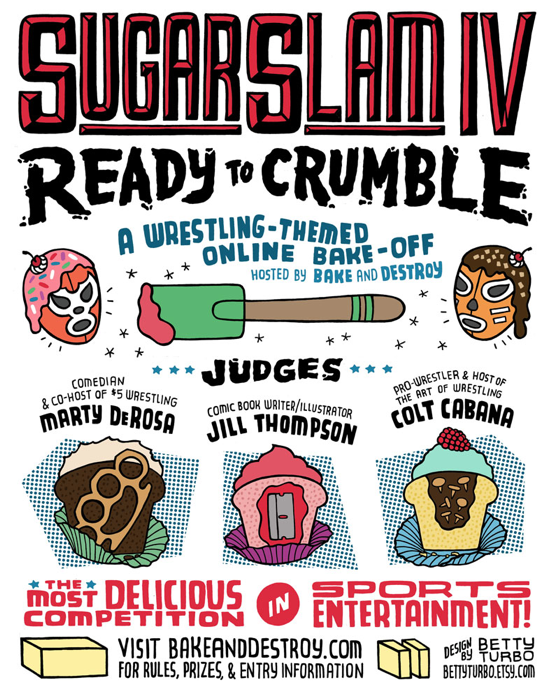 Do ya like to bake?
Do ya like professional wrestling!?
Bake and Destroy has got the contest for YOU! Sugar Slam IV: Ready to Crumble is here! check out this page for deadlines and contest rules! You have until August 31st!
Yummy You! is excited to be a prize sponsor!