Ok, this is not super over the top, but it is way more accessorizing than my usual. I have never really worn cat/mouse/bunny ears before, and while I think it is a really fun look, I'm not sure it would be my go-to? Maybe with less other stuff!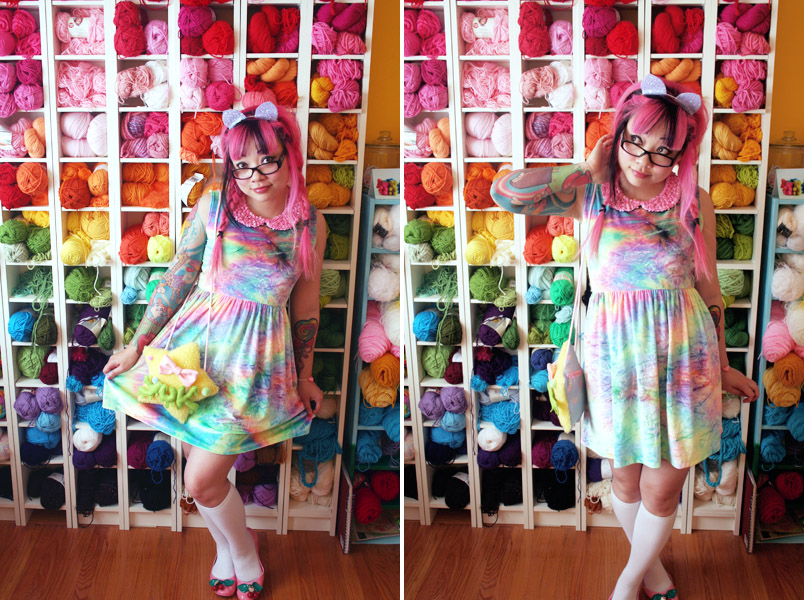 This is kind of a fake WIWT. It's more of a "What I Tried On Today To See What It Looks Like and to Play with Some of My Stuff." I am getting old and cellulite-y, and bare legs really aren't on the agenda for me, but I can pretend in a photo!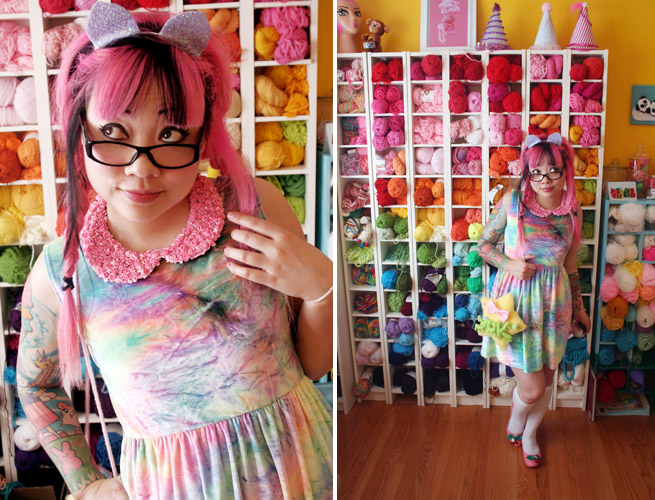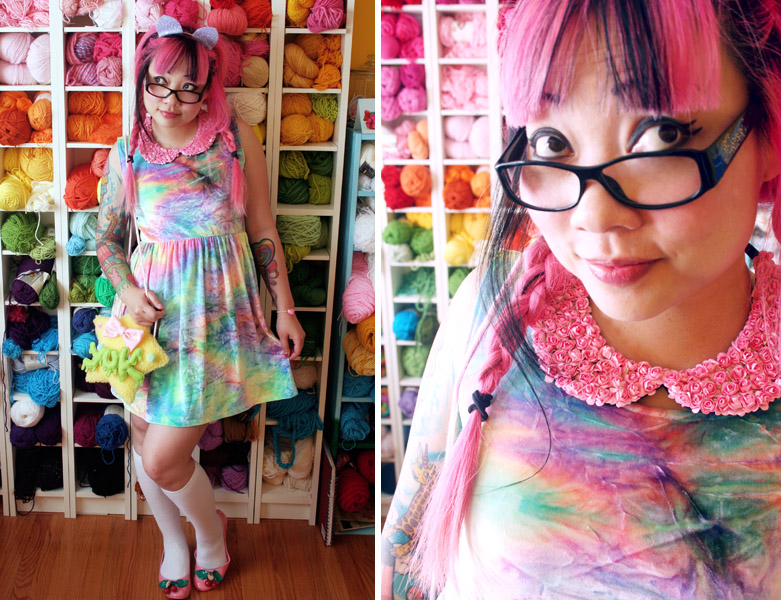 This floral collar is pretty amazing. The flowers are made of PAPER.
YUK Clothing is a new brand by my buddy Kate in the UK. I'm not sure if it's still secret or not, but I know who is designing some YUK tshirts, and it's gonna be amazing. Can't wait to see more! I put my YUK brooch on a purse by Spank!
These sparkly ears came in my goodiebag from Blogcademy LA a few weeks ago. I need to blog separately about that!
Okay, let's talk about the shoes. Sorry they are chopped off in so many of my photos. I can never master how to properly take an outfit photo inside a room with limited space.  I need to lower the camera so there's less room above my head and more room under my feets! Anyway! The shoes are Hello Kitty flats, and they are the first thing I ever bought off Fab.com after my brother showed them to me. I love them!
Dress: Miracle Eye, Collar: Locketship, Ears: c/o Crown & Glory, Brooch: c/o Yuk Clothing, Purse: Spank!, Shoes: Sanrio (and on sale!)