On our last day in Melbourne, I had the extreme delight of meeting magical blogger Violet LeBeaux. I can't remember how I came across her blog for the first time, but I instantly fell in lurve with her cute, girlie style, and her commitment to creating DIY tutorials for maximizing the cuteness and prettiness of life on a budget. To be honest, I'm pretty sure I totally fangirled over her on Twitter, and the rest is history.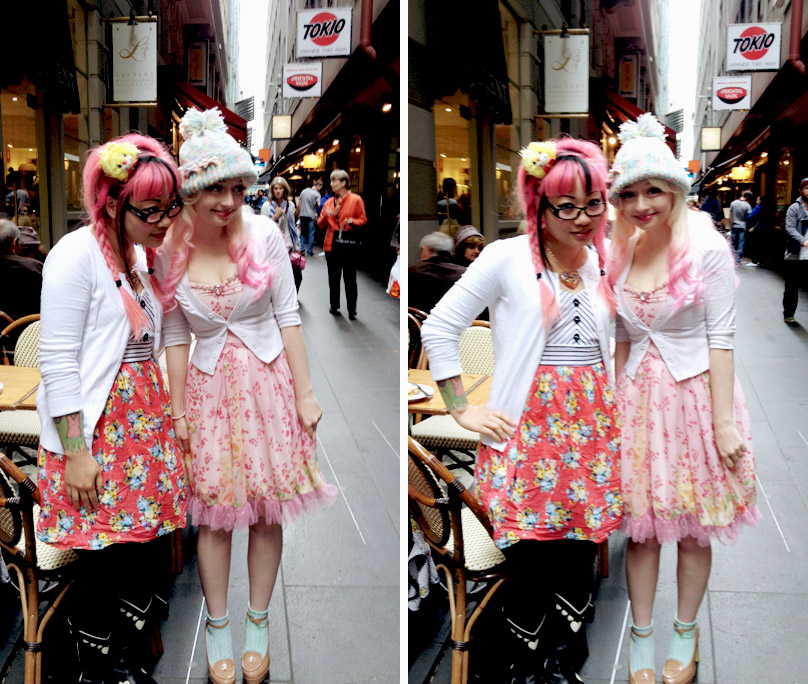 Apparently we both got the memo that it was White Cardigan Day. And p.s. she made her dress!! Here are some examples of her tutorials: how to sew cute overall shorts,  poufy curly up-do hairstyle, how to make cardigan clips.
I tried to take a few outfit snaps in the hotel before our meet-up, but the light was really dark in our room.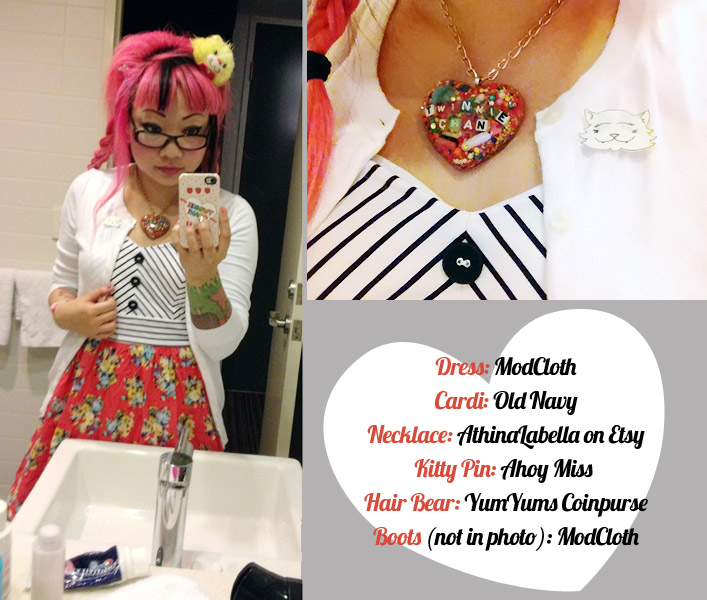 Afterward, Hairy and I wandered about Melbourne a bit more and ended up in the library, upon Bei's recommendation. But it was Sunday and filled with students doing actual studying, and we felt kinda bad just poking around! There was a gallery filled with portraits and busts of random old guys, so I thought it would be another fun opportunity for an iPhone outfit snap!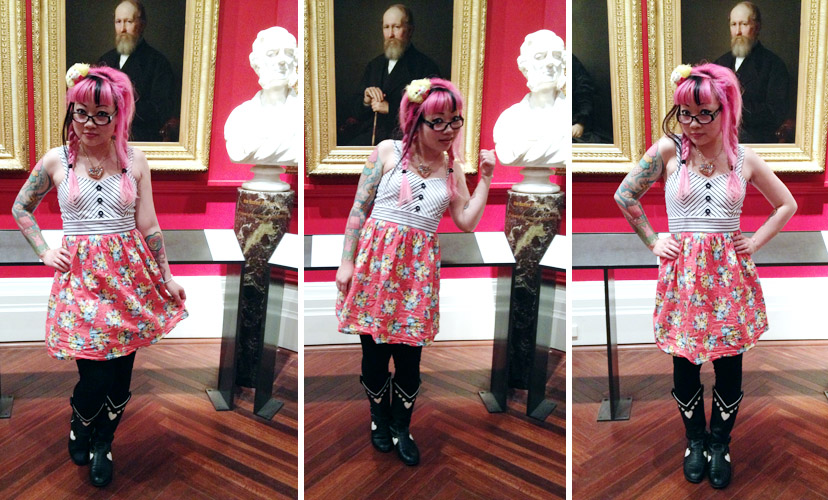 That night, we walked down to by the river and ate dinner at Guiseppe Arnaldo & Sons trattoria inside the Crowne Hotel, and everything was super duper yummy! Especially the chocolate pot de creme for dessert!