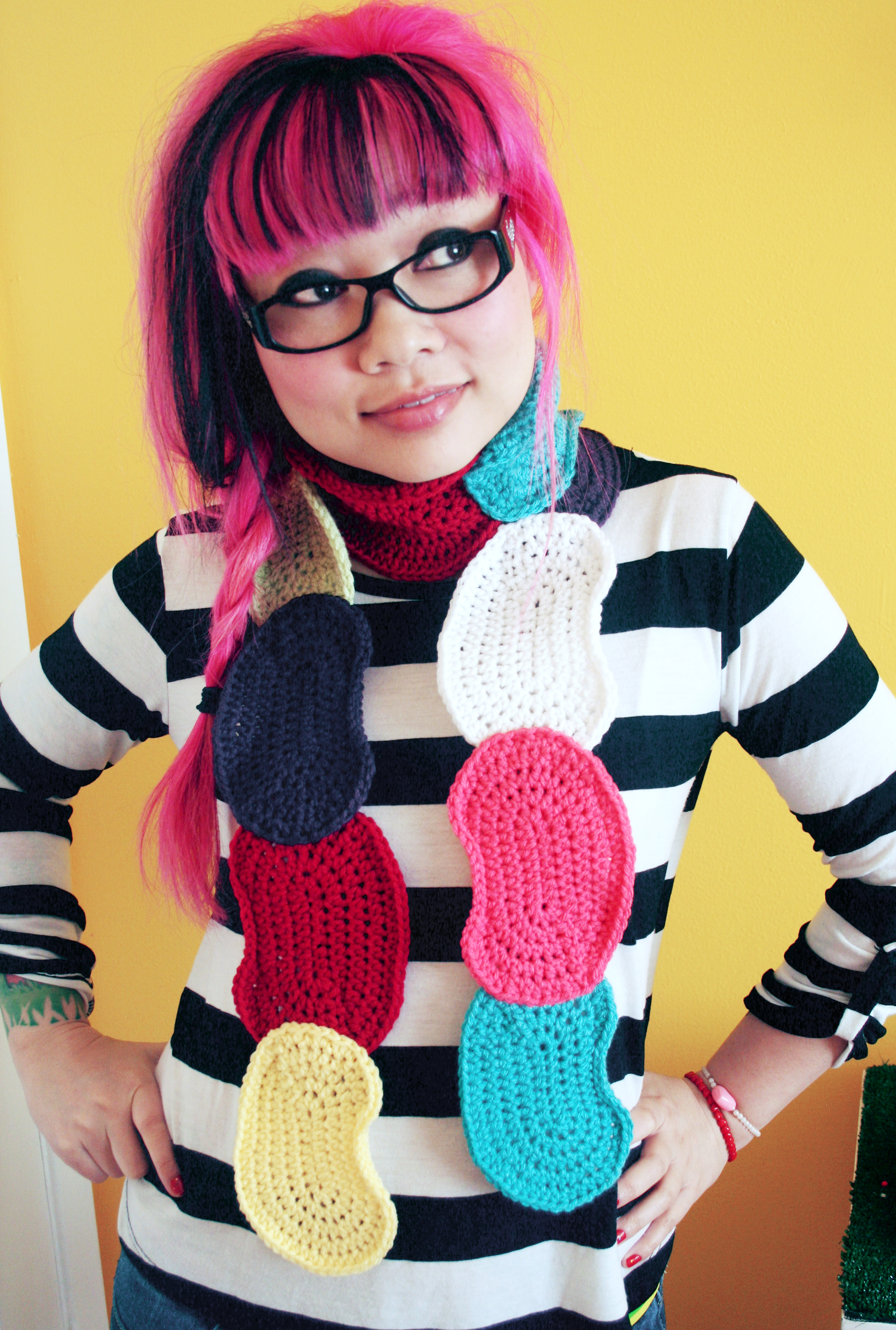 Surprise! My Michaels.com March pattern is up a little early! A super colorful Jelly Bean Scarf! Edit, June 4, 2014: Please find the pattern here on my blog. Michaels.com is currently re-vamping their pattern/project section, and the above Michaels.com link is disabled for now.
This month's theme is Easter! As you'll see from the project description, I was rolling some ideas around in my head, but I also asked my Twitter followers what they would like to see. Someone suggested a project involving jelly beans, and I really loved it!
Once you get the pattern down, this project works up super quickly, and it's fun to play with different color combos! I have some colors already picked out for more jelly bean scarves. I was hoping to finish them so I could post more pictures along with this pattern, but I didn't want to make you guys wait!