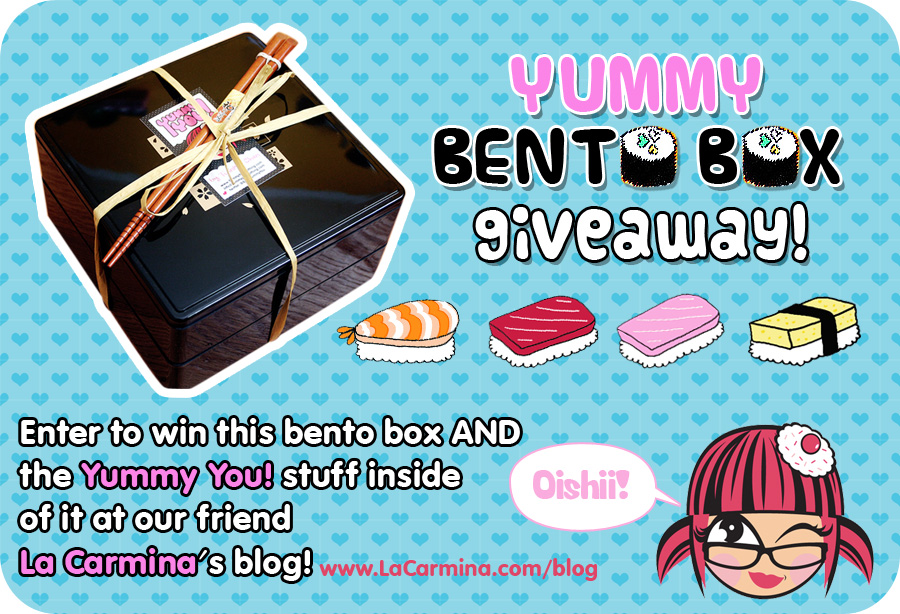 We have a new giveaway for you guys!!
Fashion blogger, author, tv hostess, and all around amazing media personality LaCarmina has partnered up with us to create this Yummy Bento Box prize. You get the cute bento box AND the Yummy You! stuff inside!
Please visit her blog entry about the giveaway to find out how to enter to win! Remember to comment on her blog. Comments here won't count. Thank you! Good luck!