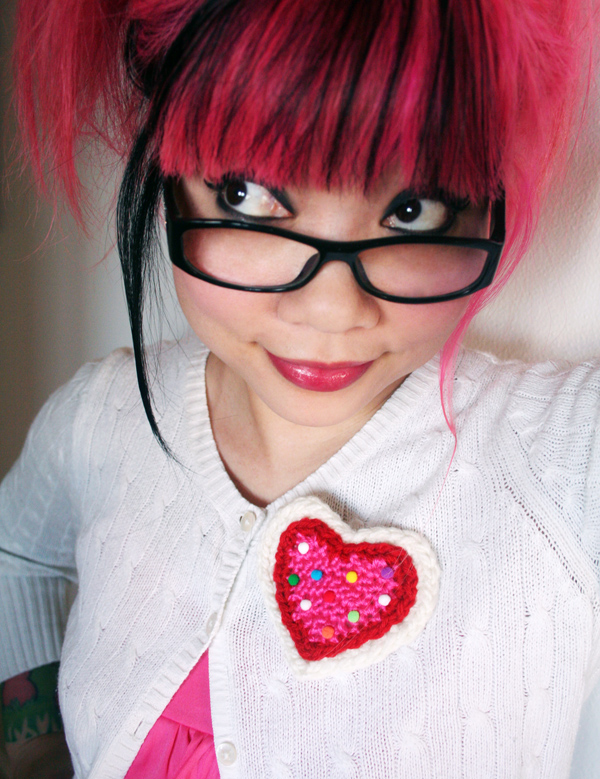 Happy February!
I have two new crochet patterns for you at Michaels.com. The diagrams are kind of messed up (either missing or out of place), but I'll see if anything can be done about that!
The first pattern will look familiar: it's the heart-shaped sugar cookie brooch we do for Valentine's Day, but it's the first time I've shared the pattern. Go here!
The second pattern is brand new (to me, too!) It's a Chocolate Truffle Scarf and is inspired by me wanting you to feel like a yummy box of chocolates! Pattern here!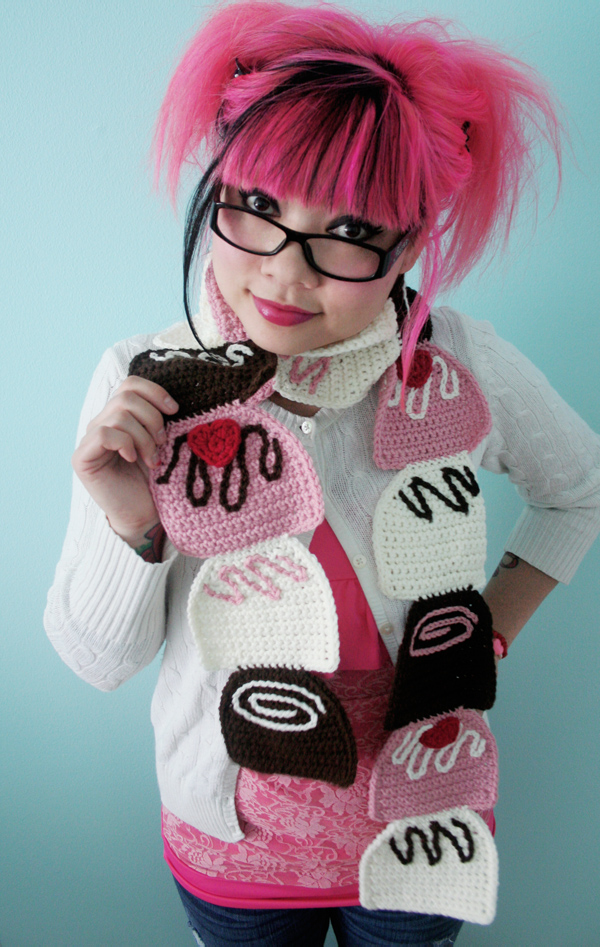 I hope you guys have fun making you and your sweethearts some Valentine's goodies!
I know I said I would re-open my shop with V-Day stuff on Feb 1, but I found myself caught up in some surprise deadlines! But I will work on finishing up cute stuff this weekend and try to post on Monday. I want to work on a new pattern for a fun new brooch/hair clip, so cross your fingers that the project won't give me a hard time!!! 😛
Remember, if you guys end up making stuff from my Michaels patterns, let me know! I'd love to see!