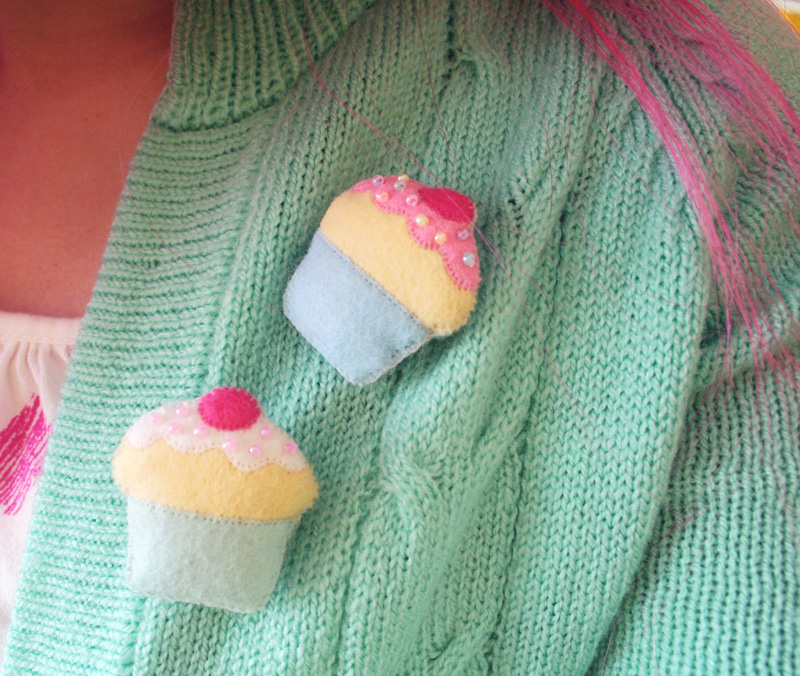 I am working on pulling the third out of 3 of this week's work miracles within the next 18 hours, but let's take a quick break and check out the super cute cupcake pins that ClaireyLou sent me!
I know you might be all like, "Not another cupcake pin!" but her work is so cute and delicate and ladylike and well-made. You will not be disappointed! I was afraid that I took so long to blog about them, that Claire might think I hated them, but really, I love them and have just been so super crazy lately.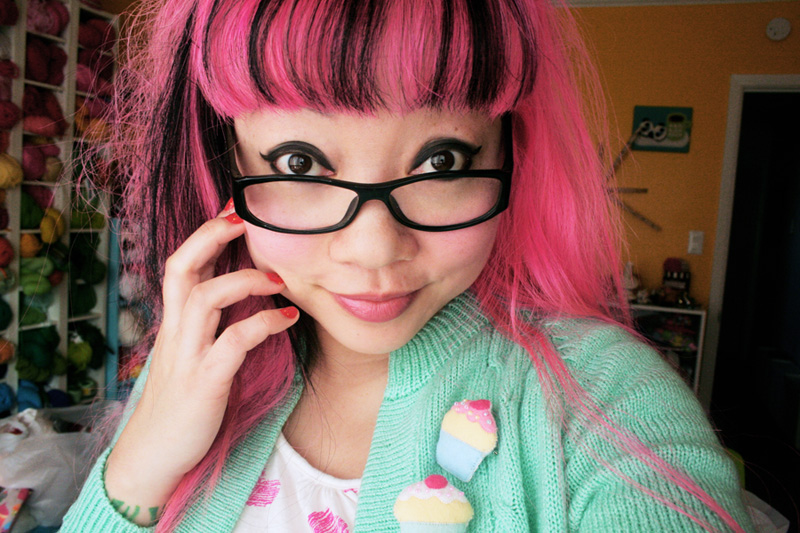 Can you tell that I still haven't cleaned up my craft room? EEP? Uh, maybe NEXT week!! 😛 In the mean time, check out Claire's shop and say hello! She has a coupon code right now, too, that ends tomorrow!