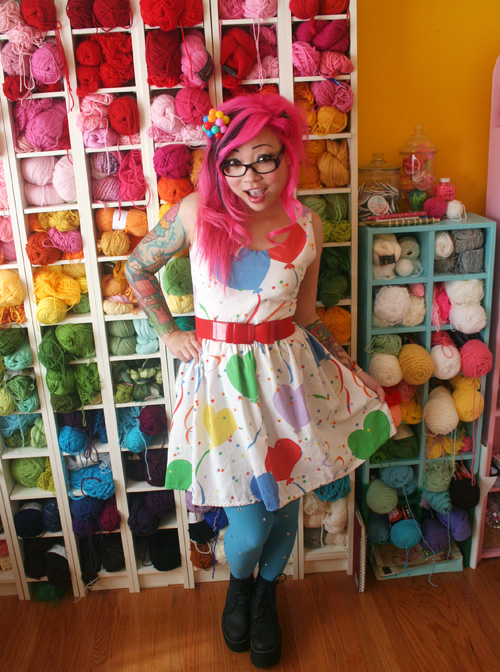 Yup, it's my birthday today! I am 36. Holy cucamonga.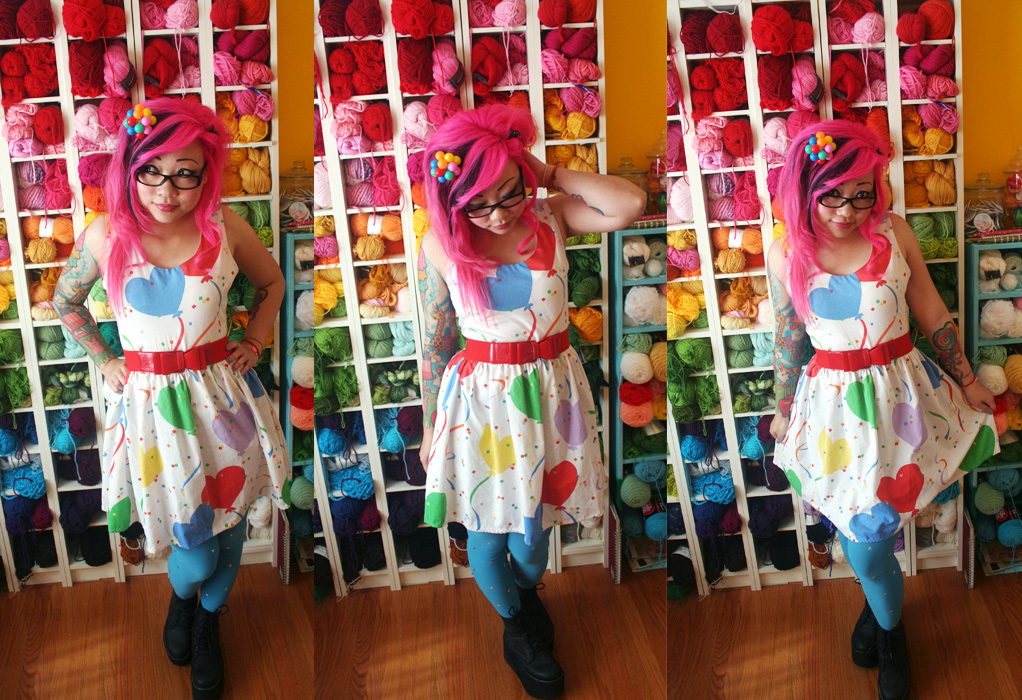 I had a really fun slumber party with Manda & Renee (who was visiting from Miami and whom I lived with like 10 years ago) and we ate 20 pounds of pizza and had every dessert known to man.
I didn't think I would actually do anything today for my bday, but Manda said we should, so we are going to dinner!
I normally wouldn't have dressed in any kind of birthday fashion, but I also had to FINALLY shoot photos of leftover Renegade stock to post on Etsy, so I figured I would clean up a little bit and get that done!
So tonight, after dinner, I will edit those photos and update the shop! YAY! Presents for everybody! 😀
Dress & Star Tights: I'm Your Present, Belt: from eBay, Shoes: NastyGal x Jeffrey Campbell, Hair Balloons: cupcake toppers from Etsy