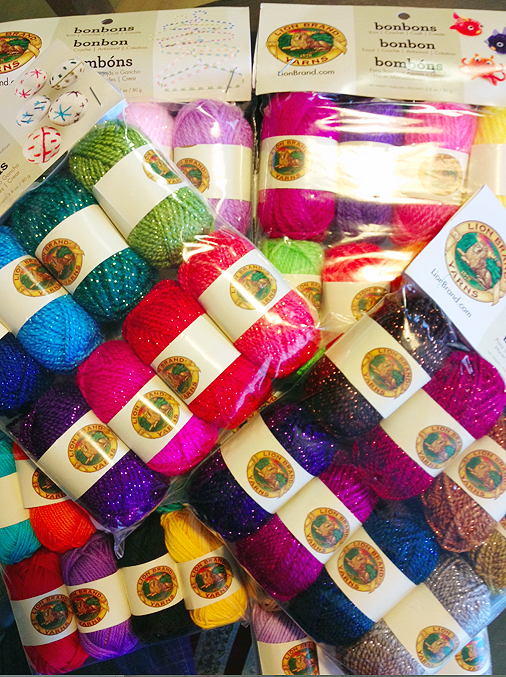 Lion Brand contacted me a few weeks ago and asked if I'd like to participate in a promotion/contest and create a project/pattern using their new yarn Bonbons. Why yes, yes I would!
Look how tiny and cute they are! They come in little packs of 8. The colors are much more vibrant and delicious in person than they look online at their site. I am partial to the ones with SPARKLE.
I like how the packaging also helps give you non-knit and non-crochet ideas, like wrapping tin cans, making friendship bracelets, making pom poms, etc.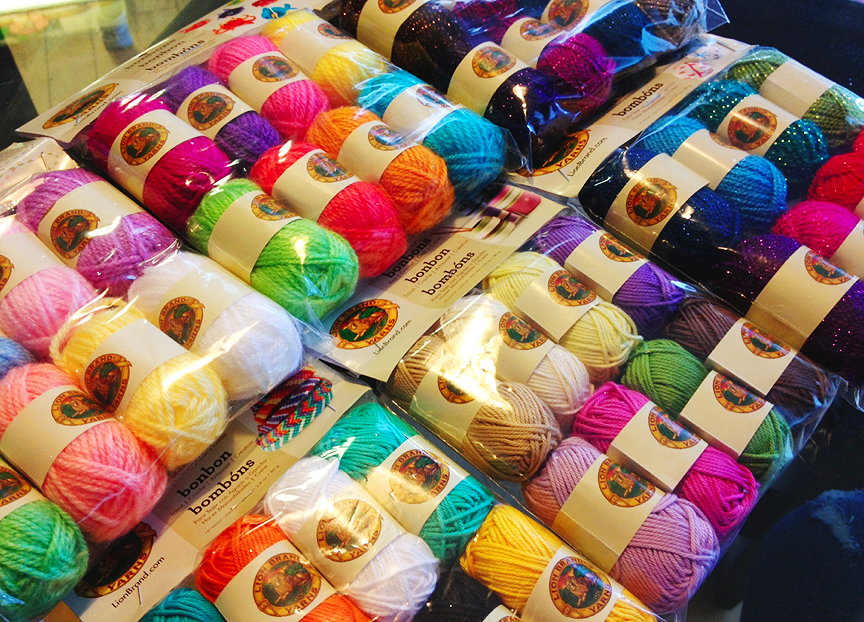 I am not sure yet what project I'd want to make with these! Something fun, cute, yummy, but accessible. I have a few thoughts and ideas flying around in my noggin, but I need to decide soon!